It is once again that time of year where writers everywhere wax poetic about their favorite albums. What follows, after a few sentences of my usual nonsense, will be what is likely my last Top 50. It is certainly my last Top 50 for the foreseeable future. I'm starting a Master's program later this month and this article marks my last as editor of the review side of MoshPitNation. I'm hoping my schedule allows me to continue to be an occasional contributor, but as I've told others, I can make no promises.
As in past years, I consider this list to be a snapshot of a particular moment in time. Tastes change, so I would not be so bold as to suggest that this list is the objective best 50 albums of the year. It is my current favorite 50. At least I think it is. The snapshot nature of these lists was even more clear than normal this year. Earlier in 2021, there were several dissonant death metal releases that I was loving. They've made a splash on many other year end lists. As fate would have it, I'm not currently feeling that style very much, thus they're mostly not on my list. It's fair to say they're getting a lot of press anyway, so I'm sure it's alright. 
One tweak to my normal rules and one change I considered changing and didn't: 1) In past years, I only considered albums that I had officially received as a reviewer's promo. Right or wrong, there were a small number of albums this year that I stumbled on myself, fell in love with, and decided to include. 2) I strongly considered the idea of presenting my list alphabetically, or by release date. Organizing 50 releases into order is hard, as my tastes change from moment to moment. I found it particularly hard this year, and I'm actually not very satisfied with this list. The order doesn't seem right, but messing with it only makes it seem less right. Additionally, there are other albums which I think deserve to be on here, but I don't know what to replace them with. As this is my last year, I decided to stick with what I've always done, but if I come back to making lists in the future, I'll probably go to release date order and an undefined number of releases.
Enough of my rambling. On to the list!
#50 – Kharàce – Dakhalè – Xenoglossy Productions – January 15
2021 got off to a great start with this gem. Raw and minimalist, Dakhalè is in the conversation for my favorite release from Xenoglossy, a label which is very deserving of more attention. I'm sure I probably had it prior to the end of 2020, as these things go with reviewer's promos, which means that it has remained a staple of my listening all year long. Click here for a full review I wrote for it, if you are interested.
#49 – Turris Eburnea – Turris Eburnea – Everlasting Spew Records – March 15
Remember what I wrote above about not including most dissonant death metal because I wasn't feeling it anymore at this point in the year? Turris Eburnea is the exception. This debut EP is so good and so engaging that still hasn't gotten old (unlike so many others) after months of repeat listens. Killer album on a killer label. This is unfortunately the only ESR release I'm including on this list, but full support for the label. They are the real deal, great guys, and deliver a top notch product. Unfortunately, I'm not into a ton of death metal this year (with some exceptions). It's fallen way down my list of preferred genres.
#48 – Ildaruni – Beyond Unseen Gateways – Black Lion Records – March 19
Beyond Unseen Gateways is some of the best folk black metal I've ever heard. Too often the genre gets cheesy, but this album comes across as epic. Images of windswept plains and vast armies preparing for battle come to mind. Don't sleep on the label either. Black Lion had a great year. I wish I had room to fit more in here.
#47 – Koldovstvo – Ни царя, ни бога – Fólkvangr Records/Extraconscious Records/Babylon Doom Cult – March 5
A haunting and harrowing debut for this project. Koldovstvo plays atmospheric black metal drenched in pathos. Shrieks call through the sonic fog, while clean vocals add to the melancholy. The riffs and the drums are mesmeric. Light a candle, lay back, and press play.
#46 – Rejecter – The Vulgar Wine – Independent Release – July 30
Periodically throughout the year I post in various Facebook groups and on Twitter, calling for submissions that I may have missed. I generally frame it around this list. Sometimes I get a ton of submissions, sometimes nothing. The goal is to find independent or lesser known releases.  This year, I found two this way that made the list. Rejecter blends thrashy riffs with atmospheric black metal in interesting ways to give us a worthy debut. The band is also a RABM band. Full support. 
#45 – Zebulon Kosted – Under An Eternal Mirage Projected In The Sky – Independent Release – August 6
My favorite release from one of my favorite projects. This album consists of two long tracks from the experimental madman behind ZK. The first track is nasty and raw, blending evil black metal with doom and noise. The second track is a hypnotic drone. Both are utterly engaging. Full support. You can read my full review here.
#44 – Wode – Burn In Many Mirrors – 20 Buck Spin – April 2
Crunchy blackened death metal from the UK that winds its way through the darkness. Burn In Many Mirrors is a very threatening and oppressive release. Wode is a band I feel I need to pay more attention to. Time for a deep discography dive. You can read my full review here.
#43 – Olde – Pilgrimage – Seeing Red Records – March 19
Crushing sludge/doom/hardcore punk from Canada along the lines of Neurosis? Yes please! This is the second release I've covered by this band and the second to make my year end list. They are no fluke. This album picks up where Temple left off, that is, in the driver's seat of the heavy machinery currently crushing you to dust. You can read my full review here.
#42 – Vahrzaw – The Trembling Voices of Conquered Men – Transcending Obscurity Records – December 10
Figuring out this album is like trying to carve your way through granite…with your teeth. Dense death metal with a fair bit of black metal thrown in. Old school influences. Modern influences. It's all here ready to repeatedly concuss you like the brick scene in Home Alone 2. The more I listen to this, the more convinced I become that Vahrzaw is progressive death metal, but wow is it obliterating. 
#41 – Ghorot – Loss of Light – Transylvanian Recordings – July 23
Big thanks to James of Transylvanian Recordings for letting me know that Chad Remains (who I saw with Uzala years ago) was in a new band. And wow, does this band ever rip! With Chad on board, you know it will have riffs. On Loss of Light, Ghorot plays nasty sludge with some blackening just to spice things up. Vicious stuff.
#40 – Carnis Immortalis – The Ecstasy of Death – Independent Release – November 12
This Michigan quintet take a quantum leap forward on this sophomore release. They went from a new band with a lot of potential to a band realizing their potential right now. The Ecstasy of Death is top quality progressive death metal that is all over the place, but in a way that makes intuitive sense. The EP is quite the thrill ride. Read my full review here.
#39 – Cara Neir – Phase Out – Independent Release – February 2
I love this duo. They're so…weird. On this offering, they incorporate chiptune into the grindy black metal mix (it surprisingly works) and a fictional video game storyline that is continued across some of Garry's solo side projects. Phase Out is so much fun. I look forward to continuing to follow this project for years to come. 
#38 – Fawn Limbs – Darwin Falls – Roman Numeral Records/ Wolves and Vibrancy Records – August 13
Since discovering Fawn Limbs, I believe they have made this list with a release every year. Some labels have done that, but I think they are the only band to do so. This speaks to the prolific nature of their excellence. On Darwin Falls, the band includes a story line, highlighted by dramatic spoken word, intermixed with the nasty dissonant mathcore for which they are known. It makes the album more cohesive (not that I felt that was an issue on past albums) without losing any edge. Read my full review here.
#37 – The Body – I've Seen All I Need To See – Thrill Jockey Records – January 29
As is usual for late period The Body, this album is a masterpiece of dystopian sound. I've documented many times my struggle and ultimate success with becoming a fan of this duo, but this recent style of including dark electronically in their black metal/noise template pushes all the right buttons for me. I've Seen All I Need To See is currently warring with the first Full of Hell collaboration as my favorite released Chip and Lee have been a part of. Masterful! You can read my full review here.
#36 – Hush – Body – Torment Art – March 31
Body is another release which I received in one of my calls for submissions, one of only two this year to actually make the list. Tough year. Though the album was released at the end of March, I didn't hear it until December. I've been spinning it a ton though. There's some clear Carcass influence, a good thing to my way of thinking. Thematically, the album is about Trans rights and the Trans experience. Solidarity.
#35 – Nameless Mist – Nameless Mist – Fólkvangr Records – June 11
It was my pleasure earlier this year to present the advanced album stream for this debut release. I loved the album then and I love the album still. What a debut for Nameless Mist, a solo project from the US. The style is mid paced, melancholy, and melodic black metal. Keep your eyes open for more. You can read my full review here.
#34 – Changeling/Everlasting Light – Split – Quarter Records – March 15
I know this isn't really an album per se, but I have always included splits and EPs on my end of the year list. You'll even find another split in the top five this year. This particular split deserves a ton of attention. Up first is Changeling, one of my top discoveries in 2020. The single track they offer here continues the excellence they have shown on prior releases. Dense black metal with unusual riffing remains the order of the day. The other side features two tracks from Everlasting Light, another black metal band, though one that is maybe more rugged and more straightforward in attack. Regardless, these two tracks are feral! I mean that in the best way. You can read my full review here.
#33 – Nixil – All Knots Untied – Independent Release – March 5
All Knots Untied is powerful, riff driven, melodic black metal. The debut by Maryland based Nixil twists and turns in ways more reminiscent of French avant garde black metal, but unlike that scene, the band has a staunch antifascist stance (though it's not a lyrical theme). The album is a dense listen, taking time and repeat listens to untie all the knots, but it hasn't grown stale yet as I seek to do just that. You can read my full review here.
#32 – CemeteriuM – Ruin – Independent Release – October 25
This album came out of nowhere for me. The main guy behind the project posted a request for reviewers in a Facebook group. As I generally do, I responded, because you never know. However, these don't often pan out to be honest. Ruin was a welcome surprise. Depressive black metal from Mexico that weaves in violins. Beautifully, painfully done. You can read my full review here.
#31 – Mesa – Collapse – Realm and Ritual – July 16
Mesa has a unique take on doom metal. Call it avant garde doom. There are many other elements woven into the mix, all of which blend into a unique sonic story. The whole thing just works so well. Take a minute to read the lyrics too. Full support. (full disclosure – Marie now writes for MoshPitNation, though this release was destined for the list long before that came about)
#30 – Mystras – Empires Vanquished and Dismantled – I, Voidhanger Records – November 5
Mystras, for those who don't know, is the medieval black metal project of Ayloss, who is also the artist behind Spectral Lore. In Empires Vanquished and Dismantled, he has created another rugged masterpiece. On these album, he explores the medieval world from an unexpected viewpoint – that of the lower class. Staunchly antifascist and anti-oppression, Ayloss flips the medieval black metal genre on its head. Full support.
#29 – Lerna – Sede de sangue – Independent Release – May 24
Wildly intense, slow-burning black metal of the RABM variety. This EP has riffs for days, aggressive vocals, and yet a mournful atmosphere. The Bandcamp says, "Unpublished lyrics for protection against national security law" so the project must not be shying away from words that need to be spoken. This needs to be on the radar of more people. I've seen almost no chatter about it.
#28 – Starer – 18° Below the Horizon – Fólkvangr Records – January 29
Normally, I'm not a fan of anything labeled symphonic black metal. Normally, I give everything Fólkvangr Records releases a chance, because they're so consistently good. I'm glad the latter impulse won out. It didn't take long after pressing play to realize that this was not symphonic black metal in the usual sense. It's certainly synth-heavy, but the synths are subtle. There's none of the over-the-top bombast of other artists I'll leave unnamed. In my full review I wrote that this album hard to write about. That's still the case. It really must be imbibed to be understood. Imbibe it. You can read my full review here.
#27 – Knoll – Interstice – Independent Release – February 26
Sometimes you just need your face melted off and this grind band from Memphis, Tennessee are here to help with that. Abrasive riffs, a dual high/low vocal attack, and galloping rhythms all tear into you unrelentingly. Not quite my favorite grind release this year, as you'll find another a little further down the list, it's still stellar. Not too shabby for a debut album. You can read my full review here.
#26 – Thermohaline – Maelström – Onism Productions – January 23
Oceanic black metal may be the next big thing. I'm only aware of three bands that could rightly claim this genre tag, but two of them are on this list and the third didn't have a 2021 release (though they may be the first band I review for 2022). Thermohaline was formed in the Facebook group The Order ov The Black Arts by three members. Each has their own other projects, but their work together here might just be my favorite thing any of them have been a part of (though there's some serious competition for that title). Dense and tidal, Maelström rides the currents and explores some strangeness throughout its runtime. You can read my full review here.
#25 – Putrescine – The Fading Flame – Tridroid Records – March 26
I was so thrilled when the package containing my vinyl copy of The Fading Flame arrived in the mail. Putrescine play jarring death metal that always throws me for a bit of a loop. So many decisions from riffing to drumming to vocals are unexpected that listening to the album leaves me off balance. Of course, I like it that way. Using the world of Dark Souls themes as a vehicle, Putrescine write leftist messages into their music, and I'm here for it. More details can be found here in my full review plus an interview with two members. (full disclosure – Marie now writes for MoshPitNation, though this release was destined for the list long before that came about)
#24 – Wrekan – Gevurah – Realm and Ritual – April 1
My journey as a fan of raw/lo-fi black metal has been fairly brief, but seems to have fully solidified this year. A glance up and down this list should make that clear. This release captured my attention for quite awhile when it first came out. My obsession with it has faded a bit, but the excellence of the album hasn't. I was glad to be able to grab this one from the label. The Realm and Ritual releases generally don't last much past drop day, if at all, and I've missed a bunch because of that. I made a point to be ready on April Fool's Day though. Read my full review here.
#23 – Blackwater Holylight – Silence/Motion – RidingEasy Records – October 22
If this album was just a little more consistent, it would probably be in the top five. You see, there are some tracks that I absolutely love (most, in fact), but also a couple of tracks I only like a lot. That said, I bought the vinyl at Vertigo Records, my local record store (which you should visit if you're ever in Grand Rapids, MI). This is arguably not metal, though there are some metal elements. For example, some tracks have some harsh vocals that are used to accent the stunningly beautiful cleans. And it certainly has some serious emotional weight. I'm not even sure how to classify it, to be honest. Maybe dark ambient indie rock or something. I'll bet fans of Chelsea Wolfe would dig this. You can read my full review here.
#22 – Body Void – Bury Me Beneath This Rotting Earth – Tridroid Records/Prosthetic Records – April 23
First, a comment about the date of release. That must have been a special day for music, as four of my top 50 releases came out on April 23, all ranked in the top 22. Incredible. As is to be expected for Body Void, a duo I've been following for years, this album is massive. Long crushingly heartfelt songs that incorporate elements of funeral doom, black metal, and sludge. Huge riffs are like body shots while momentary blasts of speed are knockout blows to the jaw. You can read my full review here.
#21 – Abstracter – Abominion – Sentient Ruin Laboratories – October 1
I look at this and wonder, "How is a band I love so much, who has never released a bad track, only at #21 on my list?" I blame the strength of music this year. This release is absolutely stellar, as are all Abstracter releases. On Abominion, the band continues their descent into a more caustic sound, as compared to their earlier albums, and it works so well for them. This release is some of the most harrowing music you'll ever hear, as portrayed through the lens of blackened doom. You can read my full review here.
#20 – Veilburner – Lurkers in the Capsule of Skull – Transcending Obscurity Records – September 24
Bizarre black metal with some death metal tendencies. Veilburner does some of the same things for me as Oranssi Pazuzu, which is meant as a compliment. Lurkers in the Capsule of Skull is like a strange hallucinogenic trip, no drugs required. This album is so tightly woven and well put together that it took a band that I like a lot and turned it into a band I love (duo really, but I digress). In my opinion, this is clearly their best work, though the prior releases shouldn't be slept on either. In particular, A Sire to the Ghouls of Lunacy is apparently something of a companion piece to this one. You can read further details in my interview with the duo here. You can also read my full review here.
#19 – Hellish Form – Remains – Translation Loss Records – June 25
What happens when you mix funeral doom with nasty sludge? Some of the most devastating music you'll ever hear, that's what. Hellish Form is a duo that includes Willow Ryan (also of Body Void fame) and Jacob Lee (of Keeper, among other projects). It's no wonder this is so crushing! Remains is one of my favorite finds this year and I will definitely be following this project from now on.
#18 – Lhaäd – Below – Fólkvangr Records/Extraconscious Records/Babylon Doom Cult – December 10
December 10 saw an absolutely phenomenal drop by Fólkvangr Records. Below was my favorite of the four, though the other three are all worthy of your attention. This album dives deep into the depths of the ocean in it's sonic exploration. The immense pressure of the crushing waters shines through in the tensely wrought riffing and hypnotic drum machines keep you entranced. Below is some of the thickest black metal you're likely to experience. Strange and surprising creatures await. Read my full review here.
#17 – Throne – Pestilent Dawn – Redefining Darkness Records – April 9
Home state heroes Throne are back this year with another offering. Right from the 2018 release of debut EP Altar of the Dying, I knew these guys were doing something special. Pestilent Dawn picks up right where they left off with another massive offering, this time attracting the notice of underrated death metal label Redefining Darkness Records. The band's style of death metal mixed with some blackening sears your face off in the most brutal ways. I can also attest to their excellence live, having seen them multiple times. This is a young band of veteran musicians who should be getting international notice among death metal fans. You can read my full review here.
#16 – Lähdön Aika – Valonaara – Trepanation Recordings/Black Voodoo Records/Bullwhip Records – December 10
One of the real joys of reviewing is discovering music that likely falls under the radar of most people. I've worked with new-as-of-this-album vocalist Eeli Helin before setting up premieres, reviews, and so on for his other band Fawn Limbs, as well as for releases from a couple of labels he works with. He always sends me great stuff (I do mean always…I don't think he's ever sent me anything that isn't pretty top-notch), but I still wasn't prepared to be as blown away as I am by this band. Lähdön Aika blends post-metal and sludge in a dark, groovy blend that accesses something in my brain, forcing me to nod my head along with the music. I'm not really sure I can quantify why I like this release so much. It just checks all the right boxes, I guess. Read my full review here.
#15 – Feed Them Death – Negative – Brucia Records – May 7
Through several releases now, Feed Them Death has demonstrated why the project is, if not the best, at least in the conversation for the best avant garde grind projects in existence. Solo member Void (with some guest help) once again had crafted a masterpiece of disturbingly uncomfortable dissonance and abrasion. Track by track, he deconstructs music to ultimate effect. This is panic inducing music, capturing emotional pain and chaos in musical form. Here is my full review plus interview from earlier this year.
#14 – Cicada The Burrower – Corpseflower – Blue Bedroom Records – April 23
What a magical album this is! It still mystifies me, even after countless listens. Cicada The Burrower is a solo project which mixes black metal with adult contemporary. I don't even understand how it works so well, but it does. Jazzy passages overlaid with caustic vocals are interspersed with long instrumental stretches. The effect is striking. And that artwork! You can read my full review here.
#13 – Mare Cognitum – Solar Paroxysm – I, Voidhanger Records/Extraconscious Records – March 19
Much of the cosmic black metal sound, including Mare Cognitum, has fallen a little flat for me. For the most part, unfortunately, I find myself getting bored by the style. Solar Paroxysm is a definite exception to that rule. This massive album relies on excellent riffing to inject power into the rich atmosphere created by the overall sound. I'm entranced again with each listen, losing myself in the music. I suppose it's time to go back to the rest of his discography to see if I missed something. I didn't review this one myself, but Joel Sublett did for MoshPitNation (rightly so…he's a much bigger fan). Here is his review.
#12 – Norse – Ascetic – Transcending Obscurity Records – October 8
Norse is another project that Transcending Obscurity Records introduced me to, with the 2017 release of The Divine Light of a New Sun. I love the dissonant take on black metal, full of strange twists and turns. The arrival of Ascetic shows the duo building on strength. It's a massively dark and engaging release. This one sits in my mind, melting bits of grey matter for hours after each listen, and I don't mind that one bit. You'll have to keep reading to find out why this isn't my favorite TO release, though it is a dark horse contender for that title. You can read my review here and an interview with Forge here.
#11 – Ushangvagush – Mntu – Vigor Deconstruct – August 8
I don't think Jon Rosenthal (from Invisible Oranges) knows this, but he is responsible for introducing me to this project through a tweet. I listened to the single, promptly pre-ordered the cassette, grabbed a shirt from Labyrinth Tower when they became available, bought the digital discography, and may yet order the vinyl too. This is also the release that pushed me to reconsider my rule about including only releases I had received as a promo. In other words, I'm a huge fan and regret nothing. Thanks Jon. Ushangvagush is a solo First Nation Miq'maw project that releases its fury in the form of raw black metal. It's an absolutely scorching debut full length. I can't wait to hear what comes next.
#10 – Crypts of Despair – All Light Swallowed – Transcending Obscurity Records – April 23
Of all the albums on the list, this is the one I've been listening to the longest. Thanks to years of a strong working relationship with the label, I was able to receive a very early copy of the promo (before it went out to other writers) in order to prepare for an interview with D.A. the main songwriter for the project. I was blown away. I'm still blown away. I've had other T.O. releases higher overall on past year end lists, but that speaks to the quality of music released this year. I'm fairly certain that All Light Swallowed is my favorite release from the label. The blend of black and death metal, interwoven with dissonance and atmosphere, is pretty damn perfect. I don't think I've seen this one on any other lists yet, and that's a shame. Here is my original review and interview.
#9 – Ustalost – Before The Glinting Spell Unvests – Gilead Media – December 17
A late, surprise release for me, as I had no idea more Ustalost was on the way, this album captivated me from the first listen. I've been a fan of this solo project since 2016's The Spoor of Vipers. For those who may not know, Ustalost is the solo project of Will Skarstad, who is also a member of the equally incredible Yellow Eyes. Neither project has let me down yet. Ustalost takes strange twists and turns in it's take on black metal, but provides strong riffing that sits with you for days, bizarrely invasive atmosphere, and Will's 'howls of the damned' vocal delivery. 
#8 – Dødsferd – Suicide and the Rest of Your Kind Will Follow Part II – FYC Records – August 10
2021 was the year I fully discovered Dødsferd. I remember really liking Diseased Remnants of a Dying World in 2018, but I didn't really dig in at that point. The Skotos EP in May 2021 brought the project back to my attention, and then shortly after, I connected with Wrath himself, and began working with his label FYC Records to help premiere releases, write reviews, and so on. The arrival of Suicide and the Rest of Your Kind Will Follow Part II really put the project over the top for me. There is so much anguish expressed on this album. It raises the hair on my arms and the back of my neck, even as I listen to the umpteenth time. Varied and beautiful depressive black metal or the realest variety. You can read my full review here.
#7 – Wreche – All my dreams came true – Handsmade Records/I, Voidhanger Records – May 14
It took me a little while to 'get' this one, but once it clicked, I was hooked. The only way I know how to describe it is 'classical piano black metal'. Solo artist John Steven Morgan weaves tinkling piano lines into subtle depressive black metal (apparently with no guitar or bass…only synth, drums, piano, and vocals). The result is just over 60 minutes of a highly emotional journey into realms unseen by any other black metal I've heard. I love to put this on when I have time to just close my eyes and imbibe it in one listen. It is moving and somehow calming at the same time. A beautiful release.
#6 – Capra – In Transmission – Metal Blade Records/Blacklight Media Records – April 23
Absolutely ripping hardcore punk from Louisiana, yet filled with emotion. Righteous rage blends with heartfelt passion and hope in ways that make this release so visceral. In Transmission has lessons to teach if you listen to the lyrics. It's an album to be felt, an album to scream along with at the top of your voice. An album for solidarity. You can read my full review here.
#5 – Awenden/Feminazgul – Split – Tridroid Records – May 7
When I first heard this split, it became the first release to really push my number one for the top spot. Though three others have since wedged in between the two for me, it's still really the only one to do so. This entire list feels very compact to me, meaning that very little separates releases. Both bands present massive atmospheric black metal tracks with some folk instrumentation embedded. Awenden is maybe a little more traditional, while Feminazgul is a little stranger. I love both and they work very well together. 
#4 – Amenra – De Doorn – Relapse Records – June 25
The subjectivity of music is really funny to me sometimes. Amenra is a band that has never really clicked for me. They're fine. I just don't seem to love them as much as multiple friends. That is, until De Doorn came along. What's strange to me is that many of those same friends say they're disappointed with the album. For me, it's absolutely obliterating, intensely emotional, utterly engaging sludgy post-metal. More of this please.
#3 – Gråt Strigoi – Communion of the Nameless – Realm and Ritual – June 12
This stellar album feels like that tipping point moment when the oppressed are pushed too far and are deciding how far they will go to end the oppression. The build up in the introductory track absolutely drips with tension. Pure, rage-filled RABM from a Scottish duo. Later tracks contain a fair bit of sludge in the mix, but Communion of the Nameless never loses its power or intensity. Absolutely magnificent and a project I will watch eagerly for more. Solidarity!
#2 – Noise Trail Immersion – Curia – I, Voidhanger Records – November 26
Released in November, Curia was a late find for my list. Though already a fan of the band, this latest album completely blew me away. The blend of atmosphere and harmony with the dissonance mathcore the band is known for is a masterful achievement. Huge kudos to the band. You can read my full review here.
#1 – The Sun And The Mirror – Dissolution to Salt and Bone – Brucia Records – April 2
I recently had a discussion with my good friend The Great Mackintosh as he waded into this album. I've tried to share how I feel about it, but in many ways, Dissolution to Salt and Bone defies words. I feel like our discussion did a good job of sharing the power of this massive release, so (with permission) I share it here. You can also read my full review from earlier this year here.  
The Great Mack: I started listening to your number one last night. I need more time with it but fuck me, powerful stuff.
Hayduke X: That album is untouchable. Probably all time top 5 for me at this point. I've been listening so much since I heard it and it just gets better. Did you read my earlier interview with them?
The Great Mack: I may have… I will seek it out again. Yeah, seems pretty cool to me so far, vastly different from my usual meat and potatoes.
HX: It's a husband and wife duo. He's self trained and came up through the punk and harsh noise scenes. She's a classically trained cellist. The album was written as a process of catharsis for dealing with the death of some loved ones. It just hits so damn hard.
The Great Mack: Bugger. That makes it even more intense…
Fuck you, I need to listen while I read haha. Them WORDS mate!
HX: Thank you. They do no justice to the music though.
The Great Mack: "The Dead Dad club" hahaha. oh fuck…
That is an amazing interview. This album gives me the chills.
HX: I fully agree with both parts of that statement. All credit to Reggie and Sarah for both. Even though I was messaging with Reggie, she was apparently a part of the whole thing.
The Great Mack: Okay I still need more time with it, but it makes the list for sure.
Yikes…
Unsettling is a word I could use.
HX: Unsettling is a very good word to use. I think visceral is another.
The Great Mack: It's kicking me right in the feels. Ouch…
I did give it a go after you recommended it, but not a good enough one.
HX: It's like it tunes me into some very real yet completely unexplainable vibrations or something.
Damn, I can't explain this album.
It's a portal
The Great Mack: This is pain and misery. I hate it but cannot stop listening to it. This is what good music should be. It is a portal to another state of mind.
Not a pleasant place. It makes me FEEL too much.
And yet, here I am. Stuck in its web. Magnificence.
HX: It is definitely pain and misery expressed, but I also find it very cathartic. Like it makes me feel things I need to feel, and then I'm better for it. I can't say I love it or enjoy it. Those are both the wrong sense of how I feel about it. But I need it and I feel good about that.
The Great Mack: A sonic mindfuck. Hell yes.
HX: It quite frankly almost always brings the twinkle of excess moisture to my eyes.
The Great Mack: Oh I have a lump in my throat. I do not know why, it is bringing out something. I am both soothed by it and yet horrified…
The back story doesn't help…
HX: I'm sorry to do that to you. I hope you find some catharsis in it too.
It makes it that much more real.
The Great Mack: Oh no, thank you for making me challenge myself and have a listen properly. I would have written this off as nothing had you not.
Astounding.
The way it vibrates. I CAN FEEL IT IN MY BONES.
HX: You're most welcome. I find I've become something of an evangelist for this album.
The Great Mack: I am gobsmacked by this. Shit man, not an easy listen and not something I would pick first thing in the morning but Jesus, this rates up with Vangelis for me in the feels department.
Jesus wept. This is like falling into a pit of despair with a packet of strawberries and no way to open it…
The minimalistic use of sound is utterly fascinating. It's like they found the key notes for sorrow.
HX: This. It's the essence of mourning in 48 minutes of drone and noise and wails.
The Great Mack: Shit man, I need a good Death Metal flush after this! Fucking hell!
The last song, that rumble as it starts…
It's making me twitch haha!
The only album I can relate this too in terms of utter power is The Angel and the Dark River by My Dying Bride. Okay they sound different, but they both have made me shiver.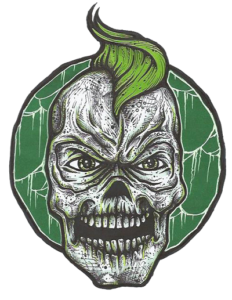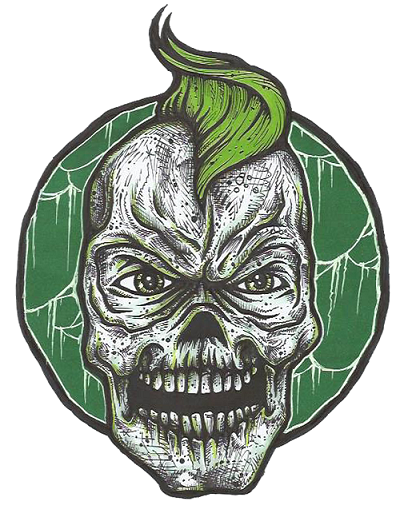 Biography:  Hayduke X has been writing for MoshPitNation since June of 2016. He is also a contributor to The Metal Wanderlust. Prior to joining the MoshPitNation team, Hayduke published reviews on his own blog Rage and Frustration. In addition, he has DJ'ed an online metal radio show of the same name as his blog, written for TOmetal.com, done interviews for Metal Rules, and collaborated with The Art of B Productions to create video interviews with a wide variety of bands.