Band – Norse
Album – Ascetic
Country of Origin – Australia
Genre – Avant Garde Black Metal
Release Date – October 8, 2021
Label – Transcending Obscurity Records
Author – Hayduke X
Sometimes it pays to begin at the end, and that's exactly what we are doing here. Useless is the final track on this immense album from the otherworldly force seeping up from the landscape of Australia. The track is all pent-up energy, ominously lurking at the border between consciousness and the subconscious. Many tracks overstay their welcome when there's a lot of build-up without much release, a phrase that could describe Useless, but somehow it doesn't overstay its welcome. Though there is no eventual nor enormous explosion of sound, the track twists and turns through several chapters in the dark book of its existence. Perhaps that's the reason. Or perhaps, the ever-building journey is the payoff itself, sort of like retaining consciousness and sentience as you slowly turn the handle on the manual meat grinder that you are standing in. Click play below and decide for yourself, then jump into my full review further down.
What a year Transcending Obscurity Records is having! Ascetic, along with six or seven other 2021 releases from the mighty label from India, is in the running for my favorite album TO has ever released. And this is during a pandemic. In hockey terms (yes, I'm Canadian), the goalie is stopping everything coming his way, and Gretzky-in-his-prime is running the offense headed for yet another Stanley Cup. The team may just sweep the series. 
Norse have been around for a while now, forming in 2005, with their first release dropping in 2006.  Since forming, the project has released three EPs, a split, and with this upcoming gem, four full lengths. Two prior releases have been courtesy of their current label, in addition to this one. The project is a duo, with (on this release) ADR handling the lyrics, themes, and vocals, while Forge, writes, plays, and mixes the instrumental side of things. K. Southcott appears as a guest handling bass across the album, as well as providing additional lyrics and vocals on Blight. 
These days, there are plenty of bands who are making dissonant metal of one variety or another (counting this one, five have or will drop on Transcending Obscurity alone), and I'm here for it. Dissonance in my metal has become a real selling point for me. Few (if any) do it as well as Norse, and I'm including the big names like Ulcerate. Norse, while including an incredible amount of dissonance, still manage to make their music incredibly catchy – groovy even, at points. How many of those dissonant albums cause you to bang your head? This one will. That's not because they shortchange the avant garde and dissonant elements either. Those are very real, very intense, and very dark on Ascetic (and every other part of their discography which I've experienced).
I always try to end with some vivid imagery to try to demonstrate how the album I'm reviewing makes me feel. I'm finding that pretty difficult here. Ascetic transports me to somewhere…other, and then transforms me for 41:33 (and probably more permanently) on a cellular level. The album is full of rich textures, like it's been hatefully handcrafted from the fabric of the worst nightmares known. A dark fire rages throughout, slowly burning with the insistent fire of the sun. These eight tracks will get directly into your veins, addicting you to the malevolence writhing throughout. Be warned.  
Further details at the Bandcamp.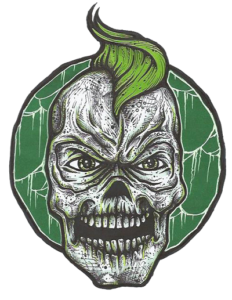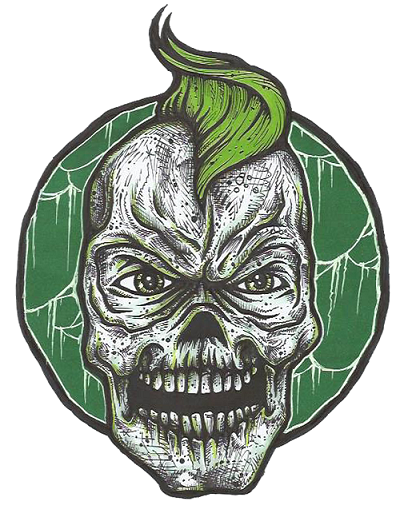 Biography:  Hayduke X has been writing for MoshPitNation since June of 2016. He is also a contributor to The Metal Wanderlust. Prior to joining the MoshPitNation team, Hayduke published reviews on his own blog Rage and Frustration. In addition, he has DJ'ed an online metal radio show of the same name as his blog, written for TOmetal.com, done interviews for Metal Rules, and collaborated with The Art of B Productions to create video interviews with a wide variety of bands.