Band – Changeling/Everlasting Light
Album – Split
Country of Origin – USA
Genre – Black Metal
Release Date – March 15, 2021
Label – Quarter Records
Author – Hayduke X
Last September, I had the pleasure of publishing a feature covering all three releases by the incredible Minneapolis based Changeling, and also featured an extensive interview with the entire band. You can read that feature here. 
Today, it is our honor to present a full stream of the split with Everlasting Light, which was mentioned towards the end of the interview. Both projects present some of their best work. I'll let you listen for yourself, but then drop below the player to read my full review.
The Changeling side of the cassette offering is up first. As with the body of their work, the single sixteen plus minute track is both emotionally wrought and intensely aggressive, a pouring out of the band's collective pain and horror at the world around them. Starting with a short feedback drenched intro that slowly leads into some gentle nuanced synth notes, then tremolo, then builds to an explosion as the drumming and vocals launch onto the scene, the track builds, then holds tension in a way that fans should now be long familiar with. For much of the rest of the track, a wash of sound that undulates between atmospheric, subtly dissonant, and slightly raw dissonance pours over the listener. The bright tones of the lead work that pops up here and there throughout are balanced by the haunting darkness of the keys, just one example of the push-pull that the quintet muster. My Imprint Left Below is stunningly beautiful and viscerally harrowing, a true masterpiece addition to the discography.
On the other side, Illinois duo Everlasting Light give us two tracks of raw power. The style presented by Alex (guitar/vocals) and Harrison (drums) is chaotic and abrasive, raw in the sense of a righteous, belligerent anger, as opposed to a genre sense. Riffs and blasts crash into each other like they're at war, while the sandpaper bellows of Alex assault the listeners' senses. Vemod is first, running about five and a half minutes of obliteration, following by Okjokull, and ten and a half minute ride through tension and destruction. Everlasting Light are warriors and they're riding out to battle on this split.
The Changeling/Everlasting Light Split can be purchased on either cassette or digital through Quarter Records here, the Changeling Bandcamp page here, or the Everlasting Light Bandcamp page here. A cohesive split where both bands hook you and won't let go, this is a release worthy of thirty plus minutes of your time, over and over again. It's certainly been bending my mind on repeat since I got my hands on it.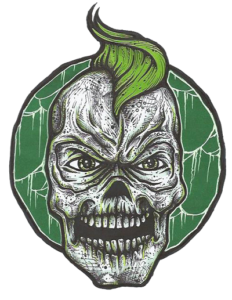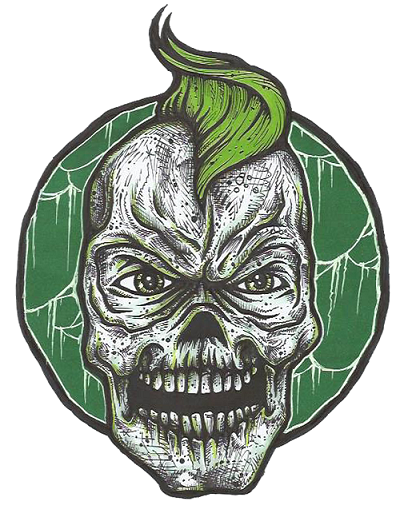 Biography:  Hayduke X has been writing for MoshPitNation since June of 2016. He is also a contributor to The Metal Wanderlust. Prior to joining the MoshPitNation team, Hayduke published reviews on his own blog Rage and Frustration. In addition, he has DJ'ed an online metal radio show of the same name as his blog, written for TOmetal.com, done interviews for Metal Rules, and collaborated with The Art of B Productions to create video interviews with a wide variety of bands.