Band – Noise Trail Immersion
Album – Curia
Country of Origin – Italy
Genre – Blackened Sludge/Post-Metal
Release Date – November 26, 2021
Label – I, Voidhanger Records
Author – Hayduke X
Back in 2018, Symbology of Shelter by Noise Trail Immersion landed at the #46 spot on my annual top 50. In retrospect, I feel I undervalued that album – it probably should have been somewhere in the top half of the list – but those lists are always just a snapshot of the moment. The album has certainly received more consistent repeat plays since then than other albums which are listed in loftier spots, partly because it has staying power, but it's fair to say that it's also partly because I have a physical copy, making it harder to lose track of in the shuffle of my life. There is no danger of Curia, which we are streaming in full here today prior to release, suffering the same fate of being initially undervalued. This fourth album by the band grabbed me by the throat and pulled me into deep, beautiful oblivion from the very first notes. Press play to check it out for yourself, then jump below for my full review AND an interview with the band.
Review
I am now the proud owner of the entire (digital) discography of the Italian dissonant/experimental quintet Noise Trail Immersion. Of course, I also own a CD copy of Symbology of Shelter, the 2018 masterpiece which first brought the band to my attention. You may have intuited that from my introductory paragraph. You see, when I first clicked play on the promo for Curia, I was floored. I can't count the number of times I've listened since. And then, something magical happened: the owner of I, Voidhanger Records offered me the full album stream prior to release (I may have been bugging him a bit for some kind of feature on it). I decided to really dig in to see what was going on, so I started at the beginning, listening through the entire discography, which led to some interesting discoveries (and will probably lead to more, as I continue the process of unravelling what this band does).
One of the reasons I was so floored by Curia is that it seemed so different from Symbology of Shelter. This new album certainly has some dissonance and aggression, but I was not expecting the open feel of the album. I was expecting more of the tightly controlled chaos of the 2018 release. Going back, it felt like S/T was about experimenting for the purpose of establishing the personality of the band. Womb felt like a winding of the spring which released the full force of its tension in the obliterating chaos of Symbology. And then, I suppose, Curia could be understood as the repose/regathering after that explosion. To a degree, that makes sense, but it didn't feel quite right. While there are hints of what is found on Curia on each prior release, it still seemed different enough to break what felt like a mostly linear evolution through the other three releases. 
The final clue in my (current) understanding came from part of an answer the band gave in the interview below, and then the back-to-back listen-through of Symbology and Curia while taking this quote into account:
The overall idea of this album is to narrate a tormented spiritual path, that starts from the nihilistic chaos left by the final part of Symbology of Shelter and brings the listener to a total different universe, where desperation is replaced by a sort of more subtle "spiritual uneasiness", which has an obscure side of course, but also a more mysterious, uplifting character.
Something clicked for me. I now view the tracks The Empty Earth I, The Empty Earth II, and Symbology of Shelter as both the end of that album and the prequel to Curia. They really set the stage of the more open feel of Curia, the peaceful uneasiness, if that is a thing. This new album is a whole different kind of obliterating, like the slow rot of a corpse, with the beauty of flowers, mushrooms, and more growing into new life from the body. Eerie. Subtly magical. Subtly disturbing. 
Curia takes the Noise Trail Immersion sound and lays it out bare. It spreads it out and reshuffles it. There are certainly new elements added, or perhaps they are only new elements revealed, having always been a part of NTI in potential. This album is a masterpiece that will continue to unsettle me for years to come. Take note.
Since I failed to mention them thus far, I want to give a hat-tip to the lineup that created Curia. They are Fabio Rapetti (Vocals), Daniele Vergine (Guitars), Nebil Jabnoun (Guitars), Lorenzo Sirotto (Bass), and Simone Crivello (Drums). Bravo! You have created something truly magical, truly magnificent.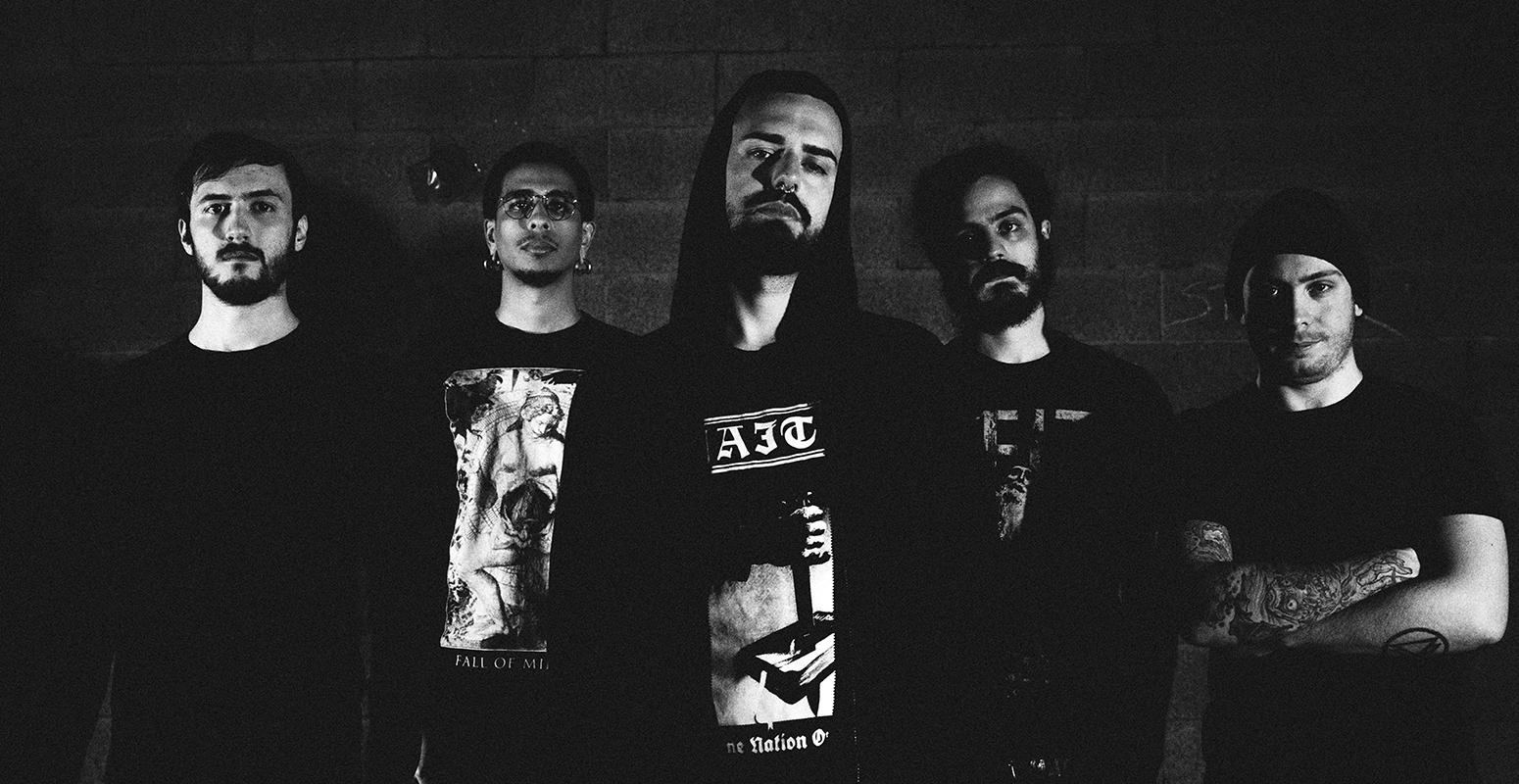 Interview
Hayduke X: First, congratulations on Curia. I have to say, as a huge fan of Symbology of Shelter, I was a little surprised by the new album, but if anything, I like it even better. How are you feeling about it this close to release?
Noise Trail Immersion: First of all, thank you very much for your kind words! We're really excited about Curia finally being released! Unfortunately it took longer than the previous albums, because of many reasons, chief among which the Covid pandemic of course, which unfortunately delayed the band rehearsals and the album recordings. In addition to that, other factors contributed to the three-year time gap with Symbology of Shelter, such as the complexity of the writing process and a new drummer in the line-up. We're happy that you like Curia even better: in our humble opinion it's our most mature record so far and, in some sense, the most spiritual.
HX: I spent the weekend listening to your discography and heard quite a musical evolution from the Self-Titled album to now. Tell me about that evolution. What has changed for you as musicians from then to now? How has the sound changed?
NTI: Basically, we started out as a Mathcore band, and then we began to lean more and more towards more obscure and atmospheric territories. The first big change happened with the musical shift after the S/T EP, with Womb, which introduced Black Metal and Post-Metal as new influences to our sound. Then we gradually added new elements with every release, trying to tell a different story with each album. We were always fascinated by oneiric, bleak and eerie imagery, therefore progressively moving towards extreme, experimental and dissonant fields was actually a very spontaneous process.
HX: In particular, Curia feels much more open and expansive than past albums. Symbology especially strikes me as tightly controlled. Is there a thematic purpose to this change or only musical?
NTI: Yes, we agree with you! Symbology of Shelter was more about chaos in all its facets, while Curia is much more miscellaneous and aims to integrate new musical influences, like Dark Folk and Contemporary Classical Music, with our chaotic and blackened sound. In other words, Curia tries to deconstruct our idea of a metal band by trying to incorporate some peculiar and distinctive elements, which were crucial to determine the direction of Curia, from a stylistic point of view. The purpose of this change is both musical and thematic, the two things are intertwined in our vision. What we want to achieve music-wise always reflects – and at the same time is a reflection of – an intention which is philosophically centered on a very precise concept we're trying to depict.
HX: Tell me about your writing and recording process for Curia.
NTI: Basically, the main structure of all songs (riffs and arrangements) is created by Daniele on Guitar Pro software. Sometimes the conceptual idea of a song is a result of us sitting around a table and talking about musical ideas, some other times it is a result of just playing around with the guitar. In general, we tend to be very selective with ideas and we immediately recognize if something doesn't work for us.
After a draft of the song has been written on Guitar Pro, Daniele usually sends the song to all the band members and then we discuss it together, in order to eventually modify some parts or add some elements.
Generally, when we decide to start writing a new album, we have a very blurred and vague idea of how we want it to be. It is generally after the first two-three songs are produced that we really decide what direction we're taking stylistically for the overall release.
About the recording process, all our albums have been recorded, mixed and mastered by Andrea Fusini (Fusix Studio). He's a good friend and, despite the fact we're probably the only dissonant black metal band he produces, he's incredible at grasping our ideas and understanding perfectly what we're looking for sonically.
HX: What is the band's history? How did you connect? Have there been line-up changes along the way?
NTI: The band was born because some of us already played together, and then Fabio got in touch with Daniele via an Italian website where music-related ads can be posted. So we all immediately noticed that there was a common ground allowing us to produce a lot of ideas, and then it all went on very spontaneously. Yes, there have been line-up changes in the band, but every time it has happened we always did our best to find people that share our musical vision, so that the collaborative spirit is always preserved! And it's been working perfectly so far. We couldn't be more satisfied with the current line-up.
HX: What are the lyrical themes on Curia?
NTI: As for our previous releases, the lyrics should be intended as a stream of consciousness: they can be conceived as a soliloquy with the Self. In Curia's case, the monologues are dealing with themes like human experience, inner journeys and spirituality. There are many influences from Greek, Contemporary and Eastern Philosophy. The overall idea of this album is to narrate a tormented spiritual path, that starts from the nihilistic chaos left by the final part of Symbology of Shelter and brings the listener to a total different universe, where desperation is replaced by a sort of more subtle "spiritual uneasiness", which has an obscure side of course, but also a more mysterious, uplifting character.
HX: Do you have a favorite track from the album yet? If so, why that one?
NTI: We generally like to think of our albums as monolithic works that stand on their own. Every track has its own function in the context of the overall work. There are of course some memorable "moments" in the album that we feel particularly attached to, but they are spread throughout the whole record and are present in every song.
HX: The stunning album art was created by Sergio Padovani. How did that come about? How do you feel the artwork complements the music?
NTI: The album cover is actually a real painting made by Sergio: it's called "La Rivelazione" and it wasn't purposely designed for our record. Fabio was familiar with Sergio's work and he casually stumbled upon this painting: in that period we were looking for cover art and something just clicked. We loved the imagery of the painting and we thought it could fit perfectly with the overall mood of Curia. So we got in touch with Sergio and we were positively surprised by his reaction: he was immediately very collaborative and decided to let us use his work as our album art.
HX: Curia is being released by I, Voidhanger Records. How did you make that connection? Do you think you will continue to work with the label for future releases?
NTI: We've been following I, Voidhanger for many years, since it's undoubtedly a frontrunner in the Dissonant/Experimental Metal field (but also various other musical genres). So, we decided to get in touch with Luciano and send him the new record just after it was mixed by our producer. We were honored by his positive response and today we can say we are incredibly proud to work with a person who is doing so much every day to support underground bands and is making the Italian Metal community so proud. Of course, our intention is to keep working with him also for the future releases!
HX: How has the pandemic affected your ability to be a band?
NTI: It actually didn't affect it at all. We kept in touch throughout the whole lockdown of course, since there is a solid friendship between all band members, and we kept discussing stuff even if we didn't meet in person. Sure, it is not the same thing as being all together physically, but sometimes workaround solutions just must be found.
HX: Have you been able to play any of the new material live yet? If so, how has that gone?
NTI: Unfortunately we didn't play any new material live yet, because our last concert was in January 2020. We rehearsed the new songs all together just a few times in order to be more prepared for the recording session, but we had no opportunity (and intention) to play live in such a risky period of time. Now we're finally back in the rehearsal room, and we hope to play live again soon. There's still a little bit of uncertainty in the air, so we prefer to wait for the perfect moment in order to finally start touring again.
HX: What's next for Noise Trail Immersion? Anything exciting on the horizon?
NTI: Incidentally, we recently had our usual meeting to gather ideas for a new album, and something came out. So now we can't wait to start composing again! We don't know exactly where new NTI will head to yet, but expect something utterly experimental and out of the box.
HX: Do you have any final words for our readers?
NTI: We want to thank you for this opportunity and all the readers that will be patient enough to read the whole interview! Last but not least, thanks also to anyone who's been supporting us so far!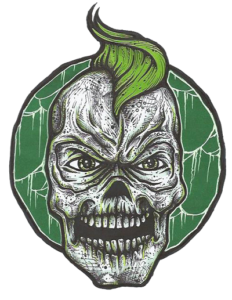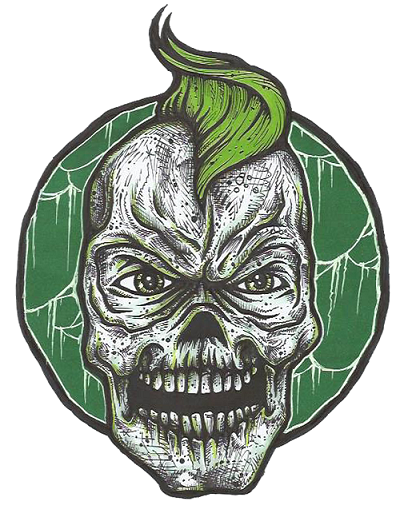 Biography:  Hayduke X has been writing for MoshPitNation since June of 2016. He is also a contributor to The Metal Wanderlust. Prior to joining the MoshPitNation team, Hayduke published reviews on his own blog Rage and Frustration. In addition, he has DJ'ed an online metal radio show of the same name as his blog, written for TOmetal.com, done interviews for Metal Rules, and collaborated with The Art of B Productions to create video interviews with a wide variety of bands.