Band – Nixil
Album – All Knots Untied
Country of Origin – USA
Genre – Black Metal
Release Date – March 5, 2021
Label – Independent Release
Author – Hayduke X
Back in February, I received a promo for a new black metal project from Maryland, here in the US. It caught my eye for a couple of reasons: 1) the description of styles, including a shout out to French avant garde black metal, as well as a reference to crust punk; and 2) the band's reportedly firm stance against fascism, an attitude which we here have often and openly supported. Before long, the album caught my ear enough to warrant placement on my 'to-review' short list, as well as some post around Facebook and other social media. And then, as so often happens, All Knots Untied became lost in the shuffle of too much music on my list and too many responsibilities in my day.
Earlier today, the album was brought back to my attention, as they have just launched a vinyl preorder on their Bandcamp (you can get there through the player below – I hope to partake myself soon). Thus, it seems like a fitting time to finally hammer out this review and release my opinion into the world. In short, the Nixil debut is excellent! You should go buy it. This band appears to have a very promising future ahead of them.
Alright, that was the short version. Here is some more detail. My first listen really did suggest a lot of influence from the French avant garde theme (a style which I greatly enjoy), but further listens suggest more than just that. The band is very capable of a more straightforward approach at times, even moments of second wave worship, but the album really ends up being progressive black metal, with all of that in the mix. Changing tempos and shifting time signatures, combines with a variety of vocal approaches and riffing, present a swirling vortex of chaotic prog darkness. Rush, at war in Hell, if you will. 
In many ways, this release reminds me somewhat of Changeling from Minneapolis, in the combination of oppressive inaccessibility mixed with strange and wonderful elements to create a feral brew of pent up existential rage. The precise mix is different, of course, and it's my hope both bands take this as a compliment, but the overall feel is similar. It is also my hope that Nixil gives us more to chew on soon.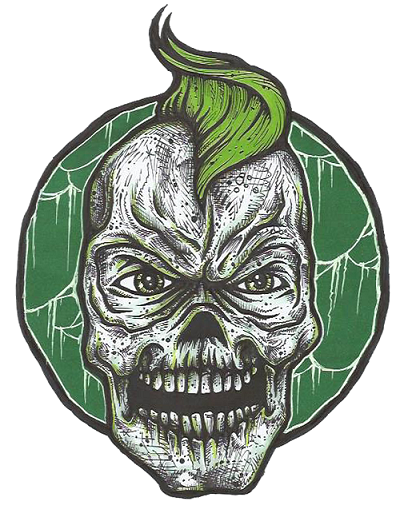 Biography:  Hayduke X has been writing for MoshPitNation since June of 2016. He is also a contributor to The Metal Wanderlust. Prior to joining the MoshPitNation team, Hayduke published reviews on his own blog Rage and Frustration. In addition, he has DJ'ed an online metal radio show of the same name as his blog, written for TOmetal.com, done interviews for Metal Rules, and collaborated with The Art of B Productions to create video interviews with a wide variety of bands.