Band – Throne
Album – Pestilent Dawn
Country of Origin – USA
Genre – Blackened Death Metal
Release Date – April 9th, 2021
Label – Redefining Darkness Records
Author – Hayduke X
My wife is going to be so pissed!!! This album just made me living-room-mosh so hard that I've destroyed the whole thing! 
Seriously, this new Throne album is a revelation in monstrous brutality. If you've been paying any attention at all, you know that I'm a huge fan of what this Jackson, Michigan quartet bring to the table. They're among a handful of bands from the state that I feel has the sound and talent necessary to make it big in the metal world (well, as big as is possible for metal, which is basically all underground these days). You may remember my praise for their 2018 EP Altar of the Dying. If not, you can read that here.
Alright, it's time to move into the future. I'm sitting here listening to Pestilent Dawn, an album so fresh off the presses that we don't even know exactly when it will be released, or by whom. My crystal ball tells me that sometime in 2021 is a good bet, but I don't really know. I'll have to settle for telling you about the masterpiece itself.
On their debut full length, Throne lean a little harder to the death metal side of their particular blend, even jumping a little more firmly into the man-eating shark infested waters of brutal death metal at times. To me, Altar of the Dying was blackened death metal, but leaned a little more towards the 'blackened' part of that genre tag. On this rollercoaster ride of the band's career, they now lean the other way on Pestilent Dawn, and it's all good. Honestly, I can't decide which I like better. I generally like black metal best, but Pestilent Dawn wrecks so hard that I'm not even mad about the subtle shift.
The lineup remains the same here. Kollin Perpignani sits behind the skins, giving an attack that is both innovative and brutal. Leslie Drake round out the bottom end with thunderous bass skills which are near overwhelming. Rifflord Joe Kesselring combines with Nathan Barnes to send out waves of riffs, which undulate between brutal and blackened. His lead work is notable in its innovation and technicality. Barnes also provides the warlike bellows of rage that lead the aggressive attack of the band. 
Pestilent Dawn is obliterating in so many senses of the word. The musical attack certainly qualifies. Other adjectives that would fit would be heavy (as in, this album is heavier than a container ship sinking under that weight of its cargo load of anchors) and abrasive (as in, I think listening to Pestilent Dawn just shaved off my first four dermal layers). What needs to be said however, is that the album is obliterating in an emotional sense as well. The tracks are driving and visceral. I feel this album as much as I hear it, and that right there is what brings good music to the level of excellence.
One more important point to note. As with Altar of the Dying, the artwork for Pestilent Dawn is handled by Detroit's own Legerdemain. You can see more of his incredible work here.
I'm so thrilled for all of you reading this review. There will be a moment in your future when you get to press play on this album for this first time, and that moment will be amazing!
I don't have any link which I can share for Pestilent Dawn, so I'll drop Altar of the Dying here for you to enjoy for now.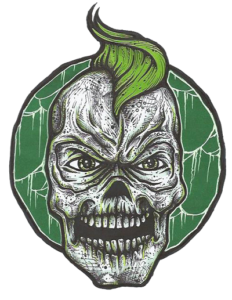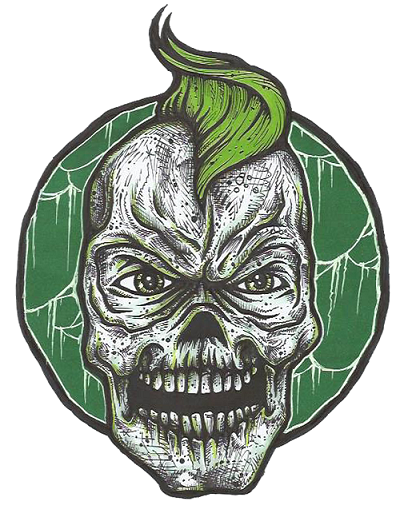 Biography:  Hayduke X has been writing for MoshPitNation since June of 2016.  Beginning in 2018, he also began writing for VM Metal Underground. Prior to joining the MoshPitNation team, Hayduke published reviews on his own blog Rage and Frustration. In addition, he has DJ'ed an online metal radio show of the same name as his blog, written for TOmetal.com, done interviews for Metal Rules, and collaborated with The Art of B Productions to create video interviews with a wide variety of bands.