Band – Wrekan
Album – Gevurah
Country of Origin – Sweden
Genre – Raw Black Metal
Release Date – April 1, 2021 (April 16, 2021 cassette release)
Label – Realm and Ritual (USA)/Consistentis Veritatis Peremptoria (Europe)
Author – Hayduke X
To be honest, Gevurah is not next on my list of releases to write about. I'm just currently very obsessed with it. Perhaps writing this review will help me move on to something else. Of course, that may completely backfire and I'll keep spinning it nonstop. If that doesn't convince you that this won't be an objective review, try this: I've only recently gotten into the more raw side of black metal. In October of 2019, dai-ichi released their self titled debut. That was what dragged me into the raw, kicking a screaming. I love that album, and while raw black metal in general has grown on me, nothing else has really touched what that project does. That is, until now. This Wrekan album is at least in the conversation. Time and endless spins of both will settle it for me, but from about 1:50 of the first track, I was absolutely hooked.
Hailing from Värmland, Sweden, Wrekan is the work of M, about whom I know nothing. They (according to Metal Archives) are not in any other projects, nor is any other information given. Thematically, Metal Archives tells us that Wrekan focuses on Occultism, Anti-humanism, Anti-life, and Magic. Based on the labels which released the cassette, it's fairly certain that there isn't any sketchiness to worry about. Listen without concern. While listening and writing this paragraph, I popped over to the project's own Bandcamp page, where a Demo (Vråk) and and EP (Rotten Aurora) are also available, both in 2020. Those two, along with the digital version of this album, are available for a very reasonable discography price.
Now that I've spent the prior paragraph avoiding the meat of the album, let me try to discuss the music itself. This is one of those releases that is so hard to write about, because of its mind-blowing nature. There is really a lot going on here, yet the eight tracks remain (mostly) within the confines of Raw Black Metal as a distinct subgenre. There are some really cool nuances that subtly grab me (see 1:50 of the first track), but become hard to define, due to each being unique. Another example is found in the drumming in Talonsandteethandtruth, the fourth track, and my favorite on the album. The drumming is jazzy, funky, syncopated, driving, and truly interesting. Throughout the album, the drumming is excellent, but it stands above and beyond here. The riffs throughout are legit, mournful and powerful, sometimes melancholic, often attacking. M's vocals, buried at precisely the right spot in the mix, are wails of emotion which match so well the music of the moment.
Gevurah takes me down inside of myself. There are other albums that carry me away to other places, but only my very favorites become a self-exploration. While I'm sure M didn't have me specifically in mind while writing this, they certainly composed a timeless, global soundtrack of self discovery. Through hills and valleys, ebbing and flowing riffs and rhythms take me deeper into understanding myself and for this reason, the album will stay in my regular spins for a long time.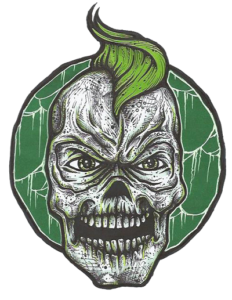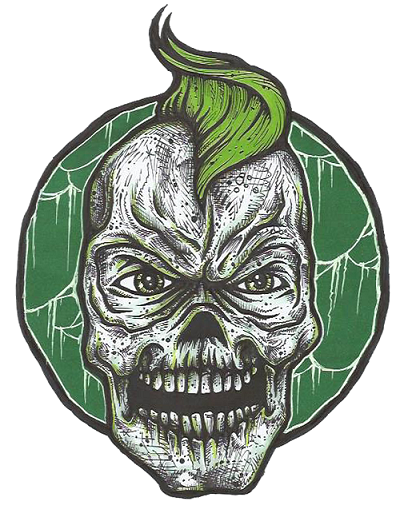 Biography:  Hayduke X has been writing for MoshPitNation since June of 2016. He is also a contributor to The Metal Wanderlust. Prior to joining the MoshPitNation team, Hayduke published reviews on his own blog Rage and Frustration. In addition, he has DJ'ed an online metal radio show of the same name as his blog, written for TOmetal.com, done interviews for Metal Rules, and collaborated with The Art of B Productions to create video interviews with a wide variety of bands.