Photo Card Advertisisng
Get your business noticed by the rock & metal crowd!
We shoot photos at tons of rock and metal shows all over Michigan.
Sure we get some pics of the bands, but our primary focus is on the crowd!! 
When we take pictures of people at the show, we give them a card that tells them where to find their photos on the MoshPitNation website and Facebook page. The front of the card has all of that info. 
The back of the card has ad space for your company!
Get your name and message in front of thousands of people, at prices too low to pass up.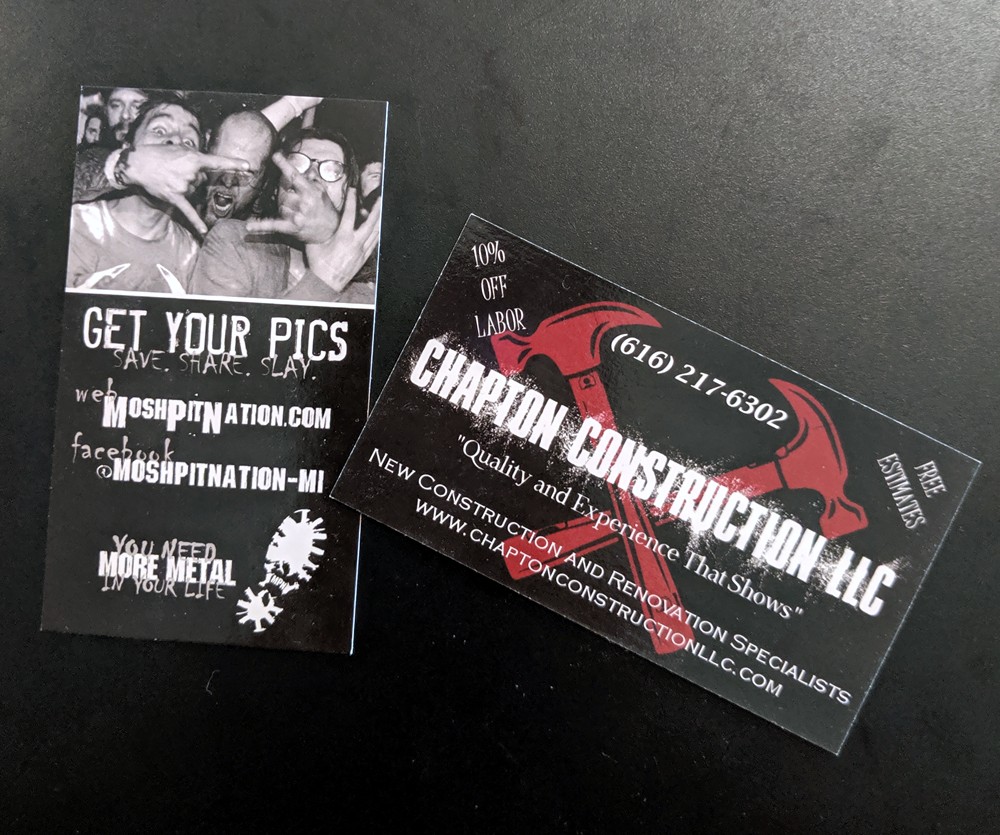 1000 Cards – $125
2500 Cards – $200
5000 Cards – $320
We'll also give you 2 shout out posts on our Facebook and Instagram pages while your cards last!
Package 1 – $175
1000 Cards + Website Banner Ad for 1 Month
Package 2 – $300
2500 Cards + Website Banner Ad for 3 Months
Package 3 – $320
5000 Cards + Website Banner Ad for 6 Months
Rates are based on customer-supplied artwork.
2″ x 3.5″ (standard business card size) 300dpi, with bleeds
Banner ad 1080x300px, 96dpi JPG format
WEBSITE TRAFFIC VOLUME
The MoshPitNation website averages 1500 visitors each month.
People actively seek out the website to find their photos!!
For more information or to get started, contact us or call:
Brian Benn (616) 432-8662
Jen Lorenski (616) 460-2263