Band – Dødsferd
Album – Suicide and the Rest of Your Kind Will Follow Part II
Country of Origin – Greece
Genre – Black Metal
Release Date – August 10, 2021
Label – FYC Records
Author – Hayduke X
I guess for me, my journey into the depths of Dødsferd began in 2018 when I received the promo for Diseased Remnants of a Dying World. I remember being very moved by the album, but ultimately never got around to writing about it. The arrival of the Skotos promo was the next step into the dark world of Wrath. My interest was even further piqued by this exceptional EP. Both of those were sent by Transcending Obscurity Records, who provided initial release. It wasn't until Wrath reached out to me with the opportunity to premiere a track from the FYC Records cassette box set release of the two combined that I finally wrote about them (which you can read here). 
Now that I've confessed some of my sins in regards to this band, let's move on. The latest release is entitled Suicide and the Rest of Your Kind Will Follow Part II. The two long form tracks that make up the album raise my hackles and have moments which take my breath away. The album follows (with many releases in between) the 2009 Suicide and the Rest of Your Kind Will Follow Part I. One of the best parts of that is I was prompted to go back to listen to Part I in preparation, which has further convinced me that I need to find time to explore Dødsferd's full discography.
Part I and Part II combine to give a visceral look at the demons whispering in Wrath's ear. In his own words, from the FYC Records Bandcamp page for Suicide Part II:
20 years have passed since the day I decided to introduce my demons to your worthless mortality and filthy existence. With passion and will to create; with hatred and determination to spread the message of my world;…
The vision of these albums, as best as I can tell, is one of extreme misanthropy. Wrath doesn't have time and patience for humanity, for it is humanity who is the "Diseased Remnant" described in the first Dødsferd album I heard. One only has to look around at how we treat the natural world, how we treat our fellow creatures, animals both wild and domesticated, how we war and kill and destroy all to stack money higher in our vaults, and so many other examples, in order to viscerally feel the misanthropy flowing from every pore of this project. I don't mean to put words in Wrath's mouth…these scratch the surface of my disgust…but perhaps it gets at least at the emotion roiling like a live wire beneath the surface of this music. 
And what about the music itself, since I've just brought it up? Part I is perhaps a bit more straightforward black metal, with some feedback driven noise influence. Part II includes some orchestral composition, a wider variety of vocal styles (including some near-spoken word), and even some acoustic with clean singing. Though there is some variation stylistically (and twelve years separating the two), these could be one double length album. They flow well together, and carry the same weighty purpose. Suicide and the Rest of Your Kind Will Follow Part II is teaching me some very important things – I've slept too long on this project and need to fully dig into the discography and Wrath is consistently powerful musician, composer, vocalist, and visionary. When I received the promo, I expected great things. Often high expectations lead to a let down, but that is not this case here. Though my expectations were sky high, the album gives me even more. 
Suicide and the Rest of Your Kind Will Follow Part II is an exceptionally emotional album that will not leave you untouched. Prepare to be moved.
Dødsferd is Wrath & Wrath is Dødsferd, till the end of this journey!
(Normally when I finish a review, I stop listening and move on to the next one. I find I can't do that here. I'm still listening…)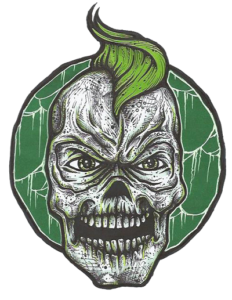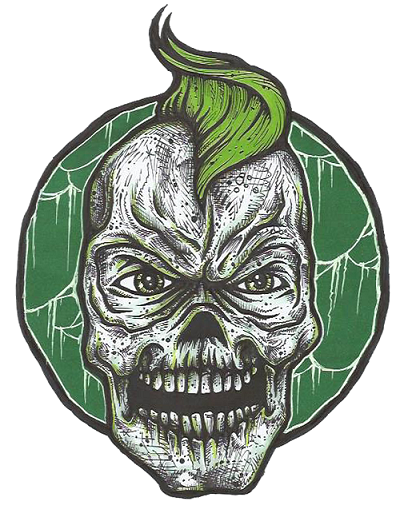 Biography:  Hayduke X has been writing for MoshPitNation since June of 2016. He is also a contributor to The Metal Wanderlust. Prior to joining the MoshPitNation team, Hayduke published reviews on his own blog Rage and Frustration. In addition, he has DJ'ed an online metal radio show of the same name as his blog, written for TOmetal.com, done interviews for Metal Rules, and collaborated with The Art of B Productions to create video interviews with a wide variety of bands.