Band – Wode
Album – Burn In Many Mirrors
Country of Origin – UK
Genre – Black Metal
Release Date – April 2, 2021
Label – 20 Buck Spin
Author – Hayduke X
Though I'm late to the party, let me add my voice of praise for Burn In Many Mirrors and for Wode in general. It's a dense, yet progressive journey through the halls of both black and death metal. The album, the first by the Manchester quartet on 20 Buck Spin, marks the third full length, in addition to an initial demo. At nearly forty minutes of purposeful chaos spread across six tracks, Wode present a barrier of riffs, blasts, and growls, the breaching of which presents an exceptional payoff.
I use the metaphor of breaching the barrier of the band's music above, but it's really more like the album breaches the listener. Burn In Many Mirrors is unrelenting. If given the chance, the album will burrow into your psyche and open up a world of feral darkness. I can only recommend that you give the album the opportunity.
Each member of the UK quartet plays an integral role on the album. Bass duties are handled by E.T. (no, not the one Spielberg made a movie about). His thunderous work on four strings is near tectonic, a sledgehammer creating an opening for the riffs to (ear)worm their way in. Speaking of hammers, T.H. sits behind the skins, providing both power and technique, and also part of the vocal attack. Those earworm riffs are courtesy of M.C. (also vocals) and D. Shaw. Their riffs slither through the breach provided by the Wode rhythm section, densely crafted and devastating in their own right.
I remember being very much into Servants of the Countercosmos when it came out in 2017, but never did get around to a review. While I'm certainly late with this one, I didn't want to allow the opportunity slip by again to share my thoughts, whatever they are worth. Wode is an exceptional band who have released another exceptional masterpiece. If you haven't checked it out yet, drop what you're doing and press play. It's that simple.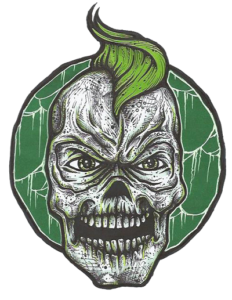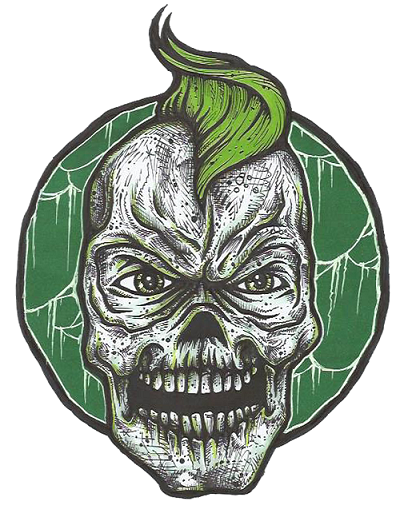 Biography:  Hayduke X has been writing for MoshPitNation since June of 2016. He is also a contributor to The Metal Wanderlust. Prior to joining the MoshPitNation team, Hayduke published reviews on his own blog Rage and Frustration. In addition, he has DJ'ed an online metal radio show of the same name as his blog, written for TOmetal.com, done interviews for Metal Rules, and collaborated with The Art of B Productions to create video interviews with a wide variety of bands.