Band – Veilburner
Album – Lurkers in the Capsule of Skull
Country of Origin – USA
Genre – Experimental Black/Death 
Release Date – September 24, 2021
Label – Transcending Obscurity Records
Author – Hayduke X
Lurkers in the Capsule of Skull begins with the sound of crashing waves and gentle, but ominous guitar picking. Within the first twenty seconds, a sucker-punch on abrasive, dissonant chaos lands squarely on the listener's metaphorical auditory jaw. What follows is seven minutes of mind-bending extremity. Thus starts the new Veilburner album Lurkers in the Capsule of Skull. It is our pleasure to present this first taste of madness. Press play, then read on below for my review of the full album.
I was first introduced to this Pennsylvania duo through the 2018 release (also on Transcending Obscurity Records) A SIre to the Ghouls of Lunacy. While I found that album to be good, even very good, and have revisited it, as well as explored the prior releases to some degree, I feel that the full potential of the project is only now revealed. Lurkers in the Capsule of Skull marks the fifth full length of Mephisto Deleterio (all music and backing vocals) and Chrisom Infernium (vocals and all artwork). 
Formed in 2014, Veilburner appears to have had steady membership since the very beginning. Their vision is unique in the sense that, though you can hear influences in the insanity, there is no other band doing quite the mix of styles they are. My closest comparison would be a mix of early Oranssi Pazuzu with mid-period Deathspell Omega. Throw in a touch of Portal perhaps, or even Ulcerate, and you might be getting close. 
Getting close musically, that is. Describing only the musical aspect fails to capture what's going on. To understand Veilburner (if such a thing is possible), it's important to also try to capture the 'soul' of the music, if you will. Once again, the strange psychedelia of Oranssi Pazuzu bears mentioning, as does the feel of decay and rot from labelmates Lurk. The purpose of the strangeness feels closer to MRTVI (also labelmates) than DsO. All in all, this album is a dark, emotional trip. I'm not one for psychedelics, but I would suggest that this would not be an album to trip to, unless you want to go to the bleakest, strangest, and most menacing corners of your subconscious. In actual fact, I wonder if just such a journey is how the album came about in the first place.
I hope it is clear somewhere in my words above: this album is fantastic. If you like your black metal straightforward, Lurkers in the Capsule of Skull is probably not for you. However, if you like to challenge yourself and your psyche, this release is on par with anything else released this year, at the top of the pile of the viscerally bizarre. The track above is only the beginning. Preorder from the Bandcamp or label website.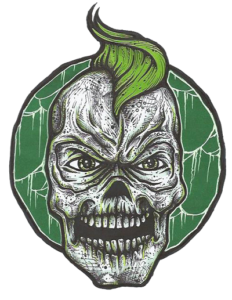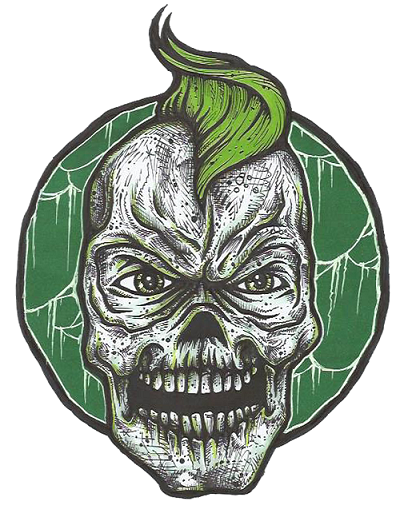 Biography:  Hayduke X has been writing for MoshPitNation since June of 2016. He is also a contributor to The Metal Wanderlust. Prior to joining the MoshPitNation team, Hayduke published reviews on his own blog Rage and Frustration. In addition, he has DJ'ed an online metal radio show of the same name as his blog, written for TOmetal.com, done interviews for Metal Rules, and collaborated with The Art of B Productions to create video interviews with a wide variety of bands.