Band – Warcrab
Album – The Howling Silence
Country of Origin – UK
Genre – Death/Sludge
Release Date – November 3, 2023
Label – Transcending Obscurity Records
Author – Hayduke X
It's always exciting when you get to premiere a track from a band you've been a fan of for awhile, and more particularly a track you're already in love with. Such is the situation here, as I have the honor of premiering the title track The Howling Silence from the upcoming album of the same name. The track is like the incoming tide on a stormy night. Bleak, black, relentless, overwhelming, aggressive, has a mighty undertow…I could go on. In short, I'm a pretty huge fan of the band's output to date, but this track tops the pile for me. Don't believe me? Give it a listen for yourself, then jump below for my full review.
I've been a Warcrab fan since the sophomore release Scars of Aeons in 2016, which I reviewed here. Their particular mix of death metal and sludge, especially when it leans towards the sludge side, is incredibly compelling to me. 2019 brought Damned in Endless Night, which I reviewed here. The 'Crab once again brought their nasty best. November 3rd will bring us another installment of UK darkness, with The Howling Silence.
If you've been along for the ride so far, you know what to expect. Rich Parker plays groove-laden thunder on the drum kit, with David Simmonds adding his exemplary bass artillery. Leigh Jones (guitar) and Geoff Holmes (lead guitar) combine to bring a ruthless atmosphere, waves of "set your hair on end" riffs, and beautifully disturbing solos. Up front, Martyn Grant sounds like he gargles molten rock before recording, as the vocals are dripping with venomous fire. 
The Howling Void, as a whole, is another evolution of the five headed beast from Plymouth. Bleak sludge, akin to Primitive Man or Body Void, meshes wonderfully uncomfortably with groovy death metal. Country mates Bolt Thrower are a good reference point for that side of the equation. On this album in particular, I notice little psychedelic nuances, especially on Black Serpent Coils, that bring a new complexity to a sound that was already pretty well formed. As The Mourners Turn Away, takes a more introspective tone and slower pace, hinting at funeral doom, without ever slowing down that much. 
Once again, Warcrab have presented us with an album well worthy of multiple repeat listens. The legends of The 'Crab grows deservedly greater in stature!
Pre-order the album at the Transcending Obscurity Bandcamp page or website.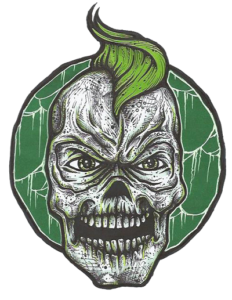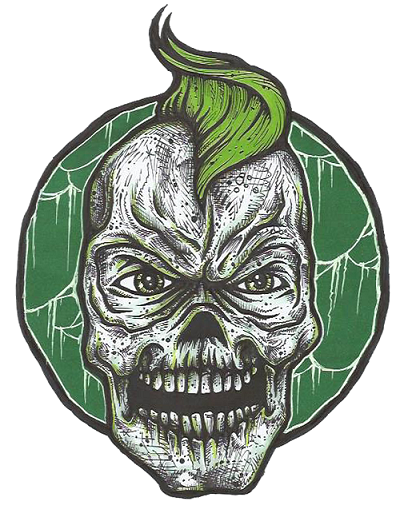 Biography:  Hayduke X has been writing for MoshPitNation since June of 2016. He is also a contributor to The Metal Wanderlust. Prior to joining the MoshPitNation team, Hayduke published reviews on his own blog Rage and Frustration. In addition, he has DJ'ed an online metal radio show of the same name as his blog, written for TOmetal.com, done interviews for Metal Rules, and collaborated with The Art of B Productions to create video interviews with a wide variety of bands.