Band – Warcrab
Album – Damned In Endless Night
Country of Origin – UK
Genre – Sludge Metal
Release Date – August 30, 2019
Label – Transcending Obscurity Records
Author – Hayduke X
Back in 2016, Warcrab released Scars of Aeons, a groove-heavy masterpiece of obliteration, which I still spin regularly and which I wrote about here. 2019 brings a new release, the first full length overall by the English sextet, and a nastier attitude than ever. Where Scars of Aeons was dark and heavy, with a groove that took you by the hand to lead you to the abyss, Damned In Endless Night instead pushing you forward and scourges you ever deeper down. The vocals especially seem more caustic, which makes sense, since Martyn Grant appears in his first recorded work with the band, replacing Kane Nelson who left in the months surrounding the release of Scars of Aeons. Grant's vocals are more hellish and raspy, which brings this album to a new nastier type of obliteration.
It seems all six are journeying down this razor sharp path of abrasion together. Rich Parker (drums) and Dave Simmonds (bass) provide the rolling groove which I so love about the band, but this time with added menace. There is plenty to bang your head to still, but those nods come with a sense of creeping dread in the pit of your being. The trio of guitarists, Paul Garbett, Leigh Jones, and Geoff Holmes (lead), add to the groove, while provide creeping riffs that lurk around you like tendrils of mist in the forest at midnight. Holmes lead work rises up periodically to punctuate this nightmare with brief, savage solos fit for shattering psyches. This soundtrack of horror is where Grant nestles his raspy howls of horror. Like sandpaper on an open wound, they rub jaggedly against your being.
My one complaint about Scars of Aeons, the prior release, is that it always felt a little short at about 34 minutes, almost as if there were some unfinished business. It's like I just wanted one more song, six instead of five. On Damned In Endless Night, Warcrab stretches to ten songs over about 52 minutes. You might think that this is then a little long, but you would be wrong. The tracks herein move at a variety of paces, each leading to the next in a compelling way. An often unmentioned, and I would guess difficult art, is the tracking of an album. I think Warcrab have nailed it here, with speed leading to burning groove and back again in an undulating aural journey that you'll want to check out again. Scars of Aeons remains one of my favorite and most-listened-to albums of 2016. Damned In Endless Night, though a different album, is shaping up to be the same for me in 2019.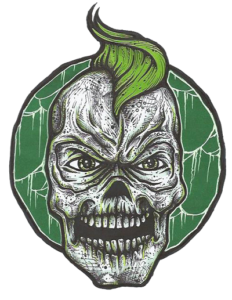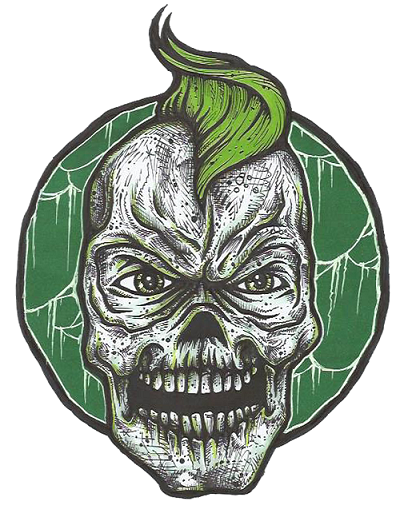 Biography:  Hayduke X has been writing for MoshPitNation since June of 2016. Prior to joining the MoshPitNation team, Hayduke published reviews on his own blog Rage and Frustration. In addition, he has DJ'ed an online metal radio show of the same name as his blog, written for TOmetal.com, done interviews for Metal Rules, and collaborated with The Art of B Productions to create video interviews with a wide variety of bands.