Zebulon Kosted – A 20 Year Recording Retrospective
In the beginning, ZK created a collage of noise and black metal…
Montana is not known as a hotbed of black metal. A quick search of the Metal Archives website turned up twenty four names, of which I recognized only three, including the subject of this article. Styles cover the gamut of black metal subgenres. Most have been around a decade or less. Only a couple are older than Zebulon Kosted. None are more prolific. Not even close. It would be remarkably easy to make a case that this shadowy project is the key black metal band in the state, the OG of MTBM, so to speak.
That's a house of cards, however, for is Zebulon Kosted even black metal? For many years, Rashid Abdul Ghafur told all who would listen that the project was not black metal. He was also adamant that ZK was not a noise project. So what is it? Both? Neither? The honest truth, based on extensive listening to as many of the releases as I can get my hands on, as well as extensive conversations with Ghafur, is that ZK is it's own entity. It's an experimental being, much like The Thing, star of the 1982 Carpenter flick, that draws from many other more sedentary influences, but morphs them into what is necessary at any given moment. ZK, in many ways, is its own genre, with ZK as the sole representative.
The problem remains as to how to discuss a project which has been active for twenty years, has a wealth of releases, both of the formal studio variety and the dubbed-by-hand DIY variety. How many releases you may ask? Well, for that answer, let's turn to a quote from the mastermind himself:
The stated goal is to record one hundred albums.  A quick perusal of the ZK Metal Archives page will show that we have an "extended discography".  This means we've made and sold a lot of "DIY short print oddities". … Honestly, I don't even know how many full lengths, splits and collaborative albums I have recorded.  Especially around 2009, it was so concentrated I lost count, with so much flying out the door or through a computer screen it's become an unknown figure at this point.
A brief attempt to count releases on the Metal Archives page brought me north of fifty, which is, of course, only the officially recognized releases. It's possible that Ghafur has hit his goal of one hundred releases already. Even if that's not the case, I wouldn't bet against him getting there. How does one define an experimental project with so many years and releases, with so much opportunity for evolution? Well, from the beginning, I suppose. In conversations with Ghafur, he defines four eras, three of which are complete, and the fourth in its genesis. Let's approach our extended definition of Zebulon Kosted by considering each.
Era 1 – 2000-2008
On November 11, 1999, Zebulon Kosted was born in the mind of one man. Or perhaps, the birth took place in the cosmos, and Ghafur only channels the essence of what's out there. The releases from this era might as well be formed from cosmic dust, as they are that rare here on earth, and equally hard to find. In fact, for this era, I have only the description of the creator himself on which to rely. Generally speaking, this era featured rampant experimentation, heavy use of keys, and a drum machine.
The album IO kicked off the Zebulon Kosted journey when it was released in 2000. Described as a sound collage, the release featured a wealth of samples, in addition to the other features already listed above. Arrakis (2002) added length and ambient textures to a greater degree, as well as noticeably over the top bass. Triton (2003) turned the ZK ship towards a more distinctly black metal sound via hard hitting riffs which crush the soul. Estotiland (2004) continued the black metal trend, though held to an experimental template. The album also features a lot of clean vocals and has the distinction of being the first CD release, after three cassette-only albums. 
She Is Forever Burning, She Is Life, from 2006, went back to the sound collage approach. According to Ghafur, the album has some metal elements, but is notable for being viscerally emotional. 2007's Pulsar saw the artist experiment with ambient and industrial sounds. The album is one forty-six minute track entitled Entering the Gravitational Whirlpool of a Neutron Star, and explores the concept described by that title. 
Era one of Zebulon Kosted closes with an homage to a strange and dark movie by Jean-Luc Godard, Week-end. The album, entitled D'nekeew (read it backwards) was released in 2007 and serves as fitting end to this part of the lore of ZK…an experimental album from an experimental project about a bizarre movie. 2007 also marked the first live Zebulon Kosted performances.
Era 2 – 2008-2012 
The release of Thjoviljinn vs. Visir in April of 2008 marks the dawn of the next era of Zebulon Kosted. Some key features of the project during this time period include a more refined studio sound, though experimentation remained a key word in the ZK lexicography, a ton of splits (twenty listed on The Metal Archives in this period, by my count), and the development of a better defined Zebulon Kosted style. In addition to the splits, this span of time includes nine full length releases. Through the guidance of Ghafur, I'll focus on several key releases, as opposed to attempting to tackle the entire twenty-nine release arc. 
The primal release of this era, Thjoviljinn vs. Visir, is not available for streaming, Ghafur was happy to give me some insight into the album.  
Thjoviljinn is a thirty-three minute track that starts and ends with eight minutes (total) of samples from the creepy Bohemian Grove ceremonies.  The title comes from a book I was reading on the economic and cultural development of Iceland in the 1960's.  Thjovilijinn and Visir were competing newspapers whose names roughly translated to "The Will of the People" and "The Germ."

The twenty-five minute Black Metal core is reminiscent of early Enslaved, but has a strange Leviathan / Xasthur twist to it in spots.
2008 also witnessed the release of the Northern Horizon split with Tomhet, the first of two, so far. The titles of the tracks by both artists reference various conspiracy theories. Musically, the split featured consistency as well, with both starting from a raw black metal base, adding in industrial noise, and stirring the concoctions with keyboards and distortion pedals. Harshness is the key word for this beautifully titled release.
Also dropping in 2008 was Zapolyarie, a split with All The Cold from Murmansk, Russian Federation. According to Ghafur, the split is pretty traditional raw black metal. Both artists included a spoken-word-over-keyboards tracks in the middle of their sides, but even that was pretty traditionally done. Based on tracks which are available on YouTube, that description makes sense. 
The following year (2009) brought a trio of full length releases. Up first, was Dragon's Blood – Die Nibelungen Part One. Consisting of a single forty minute track (though it's split into two parts on Bandcamp), Dragon's Blood consists of alternating movement of peaceful contemplation and horrifying attack. The calmer sections include acoustic strumming/picking and ambient melancholy. These are balanced by a feral black metal attack of riffs and Ghafur's signature razor-blade-gargling vocal style. To quote Rashid regarding this release:
This was the only release ZK ever toured for. I played 10 shows in 10 cities in 10 days, alone. Of course, it would be too simple to play this material on the road, so a whole new piece was written for the tour just to confuse those who would be expecting a live version of the album, or even just a few segments of it to be played live. It was the most well rounded release of the era as far as songwriting and composition go.
The Depths of My Mind (2009) featured one near twenty seven minute track from Zebulon Kosted and seven from the Moroccan dark ambient/experimental Terre & Neige. ZK used elements of folk, noise, industrial and more to create an experimental soundscape. Rather than using a drum machine, beats are created from various samples. Some parts are entirely absent of rhythm. Instead they are layered samples from the Parajanov film Shadows of Forgotten Ancestors. Though not a strictly black metal release (the style is still heard in parts of the vocal attack), this split is complex and harrowing.
Shadow Project Omega, a split with Arcane Asylum (California), also dropped in 2009. Like The Depths of My Mind, the Zebulon Kosted track mixes a variety styles. Unlike Depths, Shadow Project Omega uses an actual drum kit for rhythms. In addition, a drum machine is used, with accelerated rhythms, so that it creates ambient tones instead of actual beats. 
The second full length of 2009 is entitled Novaya Zemlya. Through the forty minutes of the release, ZK details the terrifying details of a journey taken by the Dutch explorer Willem Barentsz to the island of the same name. Click on the link to this album on Metal archives to see the album cover. You won't regret it. Musically Novaya Zemlya is a blend of black metal vocals on top of excessively layered dark ambient, one that is likely to give you nightmares.
With less than a month left in 2009, Zebulon Kosted released Death of a Hero – Die Nibelungen Part Two. It is the middle segment of a trilogy of albums created to draw attention to the German poetic epic Nibelungenlied and to celebrate the trio of movies by Fritz Lang based upon the epic. The album is a forty minute long Ambient / Folk Black Metal track, with both Black Metal and layered clean vocals. In the last quarter, or so, the music deconstructs into ambient layers of reverb laden sounds.
Early 2010 saw the release of The Thuru Project produced and released by Jos van der Geest, not a label owner or representative, but rather a fan of the band. A double full length, this release has two distinct parts. Disc one is a black doom album. Disc two is much more experimental. It features layers of destroyed samples with a dark ambient overlayer. 
By April 2010, Zebulon Kosted had released the strange, but well received concept album Between This World and the Next. Consisting of nearly an hour of music split into three tracks the release moves through worlds of music to thematically explore the cosmos, a favorite topic of Ghafur. In addition to some black metal on the raw side, the album features elements of acoustic guitar, ambient, harsh noise, clean vocals, and even silence (are they hidden tracks or is the silence part of the song?)
The finale of the Die Nibelungen trilogy arrived in October of 2011 with Swords of the Hordes – Die Nibelungen Part Three. One of my own favorite features of the widely varied ZK style is on full display here, sprinkled off and on throughout the release. Specifically, I'm talking about a ritualistic feel to the music. Ritualistic black metal (more of an adjective than a subgenre) is some of my favorite. Through the use of well written, hypnotic riffs, and repetition, I find myself lulled into another slightly different state of being. Of course, as is par for the course with Zebulon Kosted, another part will come along that shocks me out of that state. Ghafur is not one to let you get too comfortable. 
Rounding out our exploration of Era Two, we have the thirty five minute release Earth Liberation Front, released in September of 2012. Using samples over ambient and acoustic music, Ghafur tells the story of the Earth Liberation Front in a way that calls into question exactly who are the good guys and who are the bad guys.
Era 3 – 2013-2020 
Era Three starts with another concept album, this time about the rule of a dictator in Congo. The fifty minute album is entitled The Corrupt Dictator Mobutu Sese Seko and highlights several aspects of this time period. First, better label backing and distribution (the album is released on Hammerkrieg Productions, as are most of the releases from this era). The album also features a more refined sound. If Era One was the initial dive into the world of one-person experimental music, and Era Two was the time of experimentation towards developing the ZK sound,then Era Three finds that sound in full bloom. This time span also apparently featured an avant garde performance aspect and is also notable for a dramatic increase in production standards.
Oro Y Plata (which translates to gold and silver and can be found on the Montana state seal) is something of an ode (plus social commentary) to the home state of Zebulon Kosted. The five minute snippet I was able to find suggests that post-rock with clean singing has found a place on a ZK album. I'm assured by other reading that I've done about that album, that black metal elements are also present. The album was released on cassette in 2015, after being recorded and produced at House of Watts Studio (as was the prior full length). 
Mid-2017 sees the release of You Have No Race You Have No Culture. This was the first album to feature production from Kyle Petrilli, who became a part of the team going forward. Ghafur refers to him as producer/member/taskmaster, and has also served as a studio musician for some parts. 
You Have No Race You Have No Culture starts off with a sample rich near-industrial opener, before leading into black metal fury. As is now a recognizable pattern (though pattern is really the wrong word, as you still never know what to expect), elements of drone, doom, noise, and more find their way into this avant garde creation. The many years and many releases have allowed Ghafur to develop a consistency of quality, though he continues to stay away from a consistency of sound. This particular release is, in many ways, a shining example, or even THE shining example, of a Zebulon Kosted album, and has been recognized as such by fans.
A year later, Zebulon Kosted released To Leave and Never Return, with dedication to Hildegard Von Bingen (1098-1179). A quick look at the Wikipedia page of Von Bingen, shows her to be a multi-talented and highly accomplished woman. This particular release is heavy on drones, ambient elements, acoustic work, and clean singing, and as such, is one you can recommend to your mom. Or at least, I can.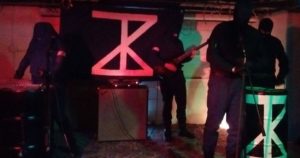 In September of 2019, Ghafur released a black metal re-imagining of To Leave and Never Return entitled Never Return Again. This is also the only Zebulon Kosted album (thus far) which I have personally reviewed. Here is my full review of the cosmic journey, complete with a short fictional story inspired by the album.
Enantiodromia, released in April of 2020 through Al Hadid Records, rounds out the third era of Zebulon Kosted. I unfortunately couldn't find a stream of this limited release, but according to Rashid, it is a dark folk release reliant on acoustic guitar. In some ways, it is similar to To Leave and Never Return, but without the ambient/singing sections.
Throughout all of this time, live performances continued with a revolving cast of characters. Around 2015, that solidified into a regular lineup. Though the lineup became regular, the playlist did not. Their live shows always featured unique songs which were never recorded, including guerilla shows on the streets of downtown Missoula.
Era 4 – 2020-?
Through many years and many releases, Ghafur has been building up his own home studio. Thus it is that Zebulon Kosted releases can be created in his own space. To be sure, ZK started with a home studio in the sense that Era One featured recordings at home on a four track cassette recorder. Both Era Two and Three relied heavily on paid studio time, including the wages of engineers. The current set up is much more sophisticated, allowing for more control of the creative process by Ghafur. The fact that there is no longer a need to pay for studio time leads to a sense of relaxed time to write, which further leads to a new sense of maturity in the work.
This era started with a bang through the release of Torches Behind the Waterfall this November. The album is a masterwork of cosmic black metal which features solid helpings of so many of his past influences. Our own Michael Litteral laid it all out here, in his full review. 
Never one to rest on his laurels, Ghafur also gave us a December release. Earth Mother, Sky Father is a split with Elegiac, where Elegiac represents Earth Mother and ZK represents Sky Father. As always, a variety of influences are woven together in this latest wondrous creation.
And lest you think that Ghafur is winding down, I'm told that there will be a new dark ambient/experimental/electronic/noise album available in the first week of January 2021. I have no details to share, but I feel morally certain that it will be worth it to keep your ears and mind open.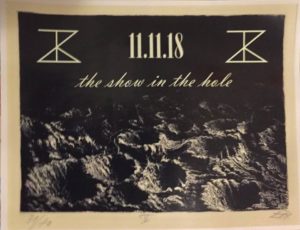 One fine day in 2018, Ghafur and a friend spent a day removing large boulders and rubble from a pit in a field. They lined the edges of the crater with the rubble they pulled out, then set up to play a show. That show featured four people in that pit, and the crowd lining the edges above like executioners. The date? November 11. The purpose? To honor the 100th anniversary of Armistice Day. This event strikes me as very representative of Zebulon Kosted. An experimental black metal show in a pit in a field in Montana, in November, to honor an important piece of history. Through the entire history of ZK, Ghafur has walked his own path. In the eyes (ears and mind, as well) of this writer, that has served him well. Those who know me, understand that I prefer music that challenges me in some way. Essentially every iteration of ZK which I have been able to hear has done just that. Here's to 20 more years!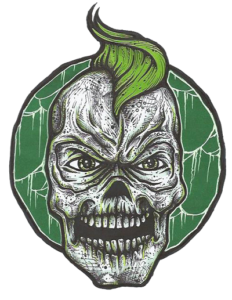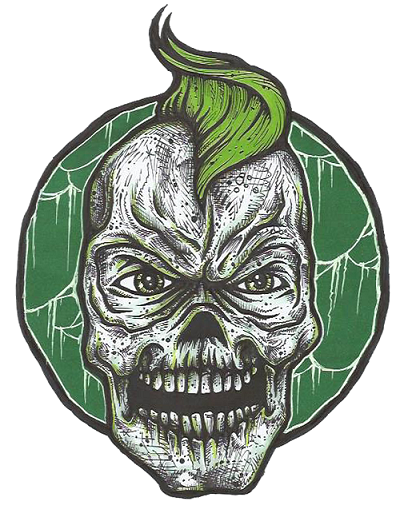 Biography:  Hayduke X has been writing for MoshPitNation since June of 2016.  Prior to joining the MoshPitNation team, Hayduke published reviews on his own blog Rage and Frustration. In addition, he has DJ'ed an online metal radio show of the same name as his blog, written for TOmetal.com, done interviews for Metal Rules, and collaborated with The Art of B Productions to create video interviews with a wide variety of bands.