Women of MI Metal: Interview with Shanda from Inaudible Darling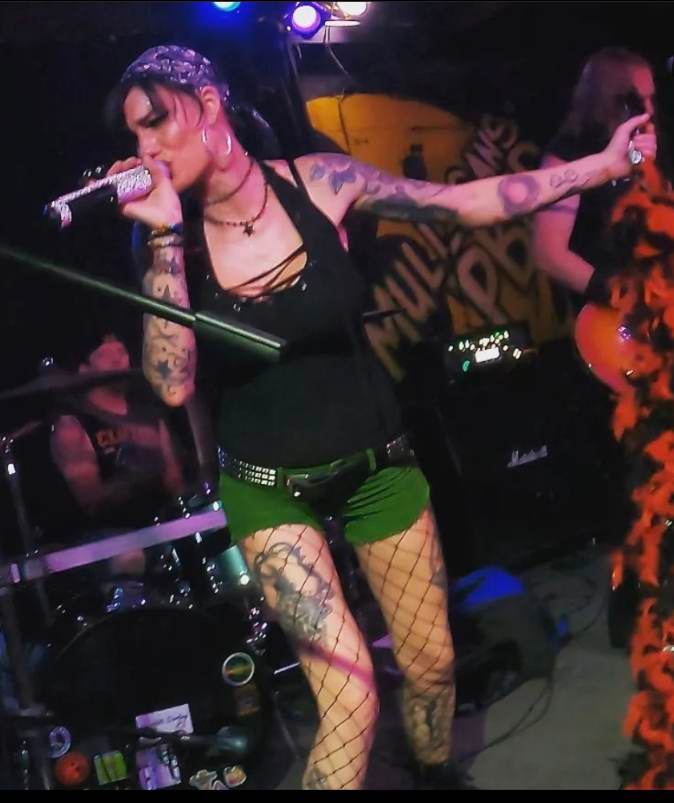 Shanda Hopkins, Vocalist
In massive anticipation of our Women in Michigan Metal showcase at Mulligan's Pub in Grand Rapids, MI on July 7, 2023, we asked Shanda some moderately intrusive questions about her influences, inspiration and the burning question on everyone's mind when they watch her belt out every Inaudible Darling song… what's her favorite sea creature? 
Shanda is the vocalist for Inaudible Darling, a heavy Grand Rapids-based band that spans the rock, metal and punk that's comprised of amazing people who have graced the local music scene for decades.
Catch Shanda and the whole band as they give you everything you asked for at MoshPitNation's next local metal showcase. 
Shanda on her fellow female metal musicians… 
"I love the women who are unapologetically real, true and raw, no bells and whistles."
MPN: What do you love most about heavy music?
Shanda: I love the raw energy, the feeling of controlled chaos. I love how certain songs just elicit an emotional response and in that moment, you feel at peace, music moves everyone. Heavy music just makes me happy.
MPN: What inspired you to sing / play?
Shanda: Well, I've always loved to sing and music has always been a big part of my life. My parents weren't musicians but were friends with many. Music was constantly playing in our house. My dads friends had a cover band and they practiced in his basement. They learned Cherry Bomb and a few other Runaways covers and let me get up with them at their next show to perform with them and I was hooked after that.
"I love how music can speak volumes on so many different levels and emotions. It speaks when there are no words, and I just love seeing that in action at shows and being a part of it."
MPN: What do you love most about playing live?
Shanda: My favorite thing about playing live is the energy, getting all sweaty and gross on stage while screaming my head off, I love it. It is a high that can't be bought.
MPN: What kind of things inspire your band?
Shanda: First off, our band doesn't take itself too seriously. We like to joke around and have fun, we're serious when we need to be, but we have a lot of fun. We have a chalk board in the basement at Scuba's behind the bar and we write silly, ridiculous things that we come up with or accidentally say, and we find hilarious. Then we use that as inspiration for a song or the title, sometimes both.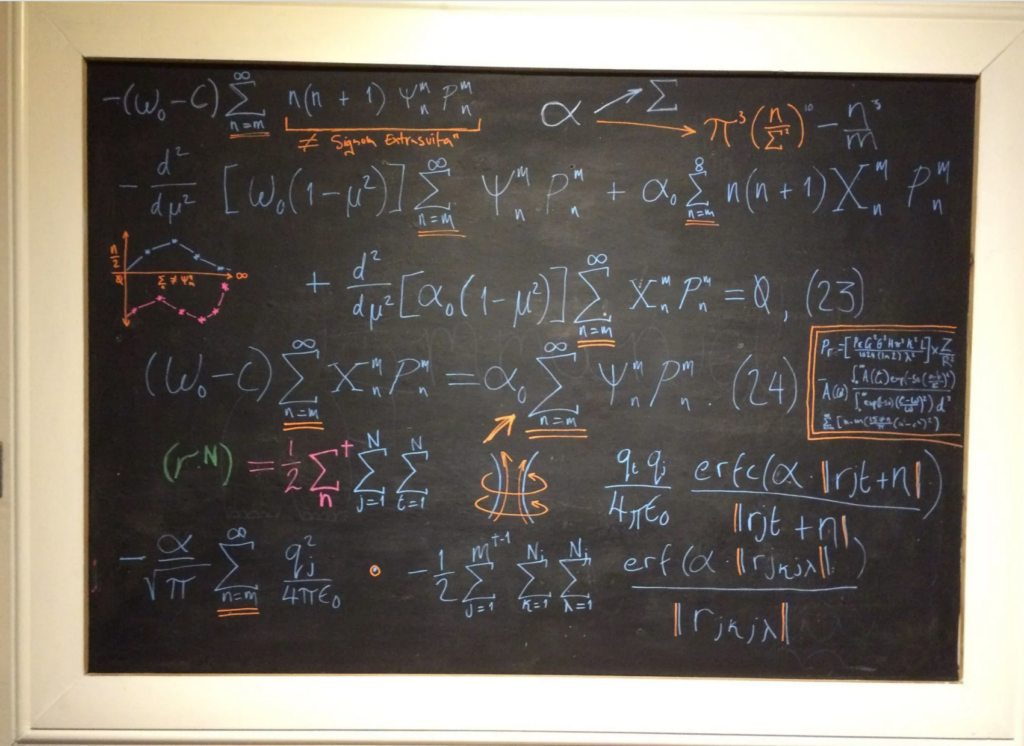 *Actual photo of Inaudible Darling's idea board, encrypted so you can't steal their intellectual property.
MPN: Who are other women in metal that you consider role models?
Shanda: I have quite a few women in Metal I consider role models. I suppose some of them may not be considered Metal, but they are my role models. Donita Sparks, Jennifer Finch, Suzi Gardner, and Dee Plakas from L7, that band is what made me realize girls don't have to sing pretty, they can rock just as hard as the boys. I love L7 so much, they are a huge inspiration. Also, The Runaways, Cherie Currie, Joan Jett, Lita Ford, Jackie Fox, Sandy West and I can't go without mentioning PJ Harvey and Patti Smith. I'm sure I'm forgetting others, but those ones come to mind first.
MPN: What do you think is the future for women in metal?
Shanda: I'm not really sure what the future for women in Metal is to be honest. I just hope it gets heavier and louder and more in your face. I love the women who are unapologetically real, true and raw, no bells and whistles. I think if women stay true to themselves and we lift each other up as sisters in our metal communities, the future of metal is very bright.
MPN: Which Michigan bands do you love to see play?
Shanda: Oh man, so many, okay, Bleed the Water, one of my best friends Shane is in that band and they are pretty sweet. Also, love Slumlord Radio, Hillbilly Nightmare, Mooch Globe, Black Note Graffiti. My boy Scuba's band Skinjacket is super rad. Jenn's Apartment from Lansing, love them, Crafted Conviction, Black Swan Divebomb, and Busby Death Chair from the east side are super dope too. I know I'm forgetting some.
MPN: What is your favorite venue to play at?
Shanda: So far, my favorite venue we have played has been The Intersection, the main stage was so nice and big, it was nice having lots of room to bounce around.
MPN: What advice could you give to younger women looking to get into a metal band?
Shanda: My advice would be to stay true to yourself and stay at it. The thing I love about our West Michigan music scene, is that it feels very inclusive. I always felt very welcomed and like others wanted to help you succeed rather than hope that you fail.
MPN: What's your favorite song to sing with your band?
Shanda: That's hard, I have a few songs I love doing live, but I'd have to say, "F- Heavy" and "Fuji Crisp" are my favorites.
MPN: What's your favorite sea creature?
Shanda: Sea Otters are my favorite Sea Creature, they're so adorable!
Thanks Shanda for taking the time to give us such great insights to your performances!!
Catch her at Mulligan's Pub on 7/7 or hit the links below to check out her band, Inaudible Darling.
We are so grateful to have you on our show… please keep inspiring women in metal in Michigan and beyond!!
Want to get to know more women in Michigan Metal? 
Click the links to our other interviews…
More to come!!!