Women of MI Metal: Interview with Natalie from Realm of Sheol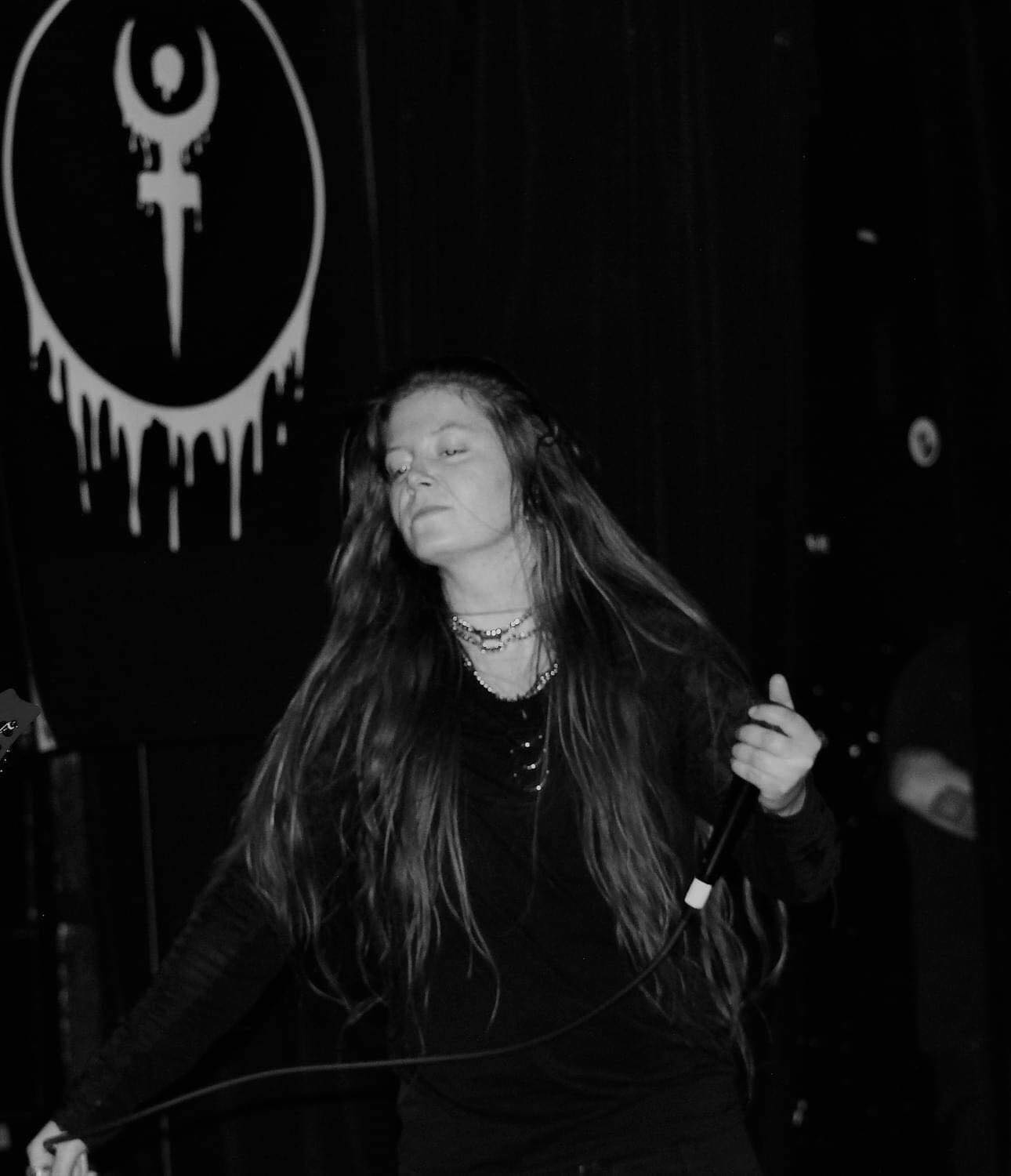 Natalie McKay, Vocalist
In heavy anticipation of our Women in Michigan Metal showcase at Mulligan's Pub in Grand Rapids, MI on July 7, 2023, we asked Natalie some hard-hitting questions about the inspiration behind the mic, advice for fellow female metal musicians, and favorite dinosaur (spoiler alert – it screams… very loudly). 
She is the vocalist for Realm of Sheol, a Michigan-based deathcore band making a lot of noise and getting a lot of attention around here for very good reason. They are amazing! 
Catch Natalie and the whole band as they headline the next installment of MoshPitNation's local metal showcases. 
Natalie's advice for young women looking to join a metal band…
Never be afraid, chase your dreams and do what you want to do no matter what anyone else says. Never say "I can't" because you can.
MPN: What do you love most about heavy music?
Natalie: I think what I love most about heavy music is how many dynamics there are. Regardless if the tone is aggressive and angry, sad and pained, or anything in between the instrumentals are still brutal and hit in ways unlike any other form of music.
MPN: What inspired you to sing / play?
Natalie: Growing up as an "emo kid" music was just kind of a life line, I loved it so much and related to so much of it. I just wanted to be one too. Originally I wanted to play guitar when I was very young, but could not find the time. As I grew I became quite an emotional rollercoaster. I had a lot of internal feelings I never got to openly share, I didn't have anybody to really talk to about anything. I chose to pursue being a vocalist because I wanted to be able to have somewhere to say my words and have them mean something, for people to listen. I taught myself how to sing, somewhat, and then moved on to the heavier stuff because I loved the brutality of it.
MPN: What do you love most about playing live?
Natalie: It's an adrenaline rush, it's something that actually makes me feel like I'm alive inside. It makes me feel for a brief moment I have control over something and with such happiness that others want to see what we've got!
MPN: What kind of things inspire your band?
Natalie: I think we all have had our sights on doing this since we were young, music has been a huge part of all of our lives. We all have those we look up to.
MPN: Who are other women in metal that you consider role models?
Natalie: Personally for me as a kid, Angela Gossow (Arch Enemy) was the biggest female metal vocalist that I knew of and was intrigued by. Chaney Crabb of Entheos is otherworldly. But there are so many out there, if I start the list now it will go on forever.
Let's all take a moment and pay homage to Chaney…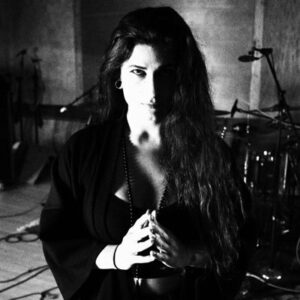 … and click here to watch her in action if you'd like. 
MPN: What do you think is the future for women in metal?
Natalie: I think the future is bright, I think things are expanding more now than ever. I think with the increasing amount of up coming women in metal, or women who have already succeeded to the top, it will push a lot of encouragement for more activity.
MPN: Which Michigan bands do you love to see play?
Natalie: Tough question because there are so many, I'll just keep it to a few of my favorites. The Black Dahlia Murder, And Hell Followed With, Throne, Recorruptor, and The Yellow Sign
MPN: What is your favorite venue to play at?
Natalie: So far my favorite venue I've played is the Pyramid Scheme in Grand Rapids
MPN: What advice could you give to younger women looking to get into a metal band?
Natalie: Never be afraid, chase your dreams and do what you want to do no matter what anyone else says. Never say "I can't" because you can. Find what you love and hold onto it tightly, prioritize it. If you are unsure of something or are having trouble, try to search up learning videos or lessons done by professionals. When it comes to vocals, be careful and don't hurt yourself. take your time and do your warm ups. No cold beverages before or during a performance!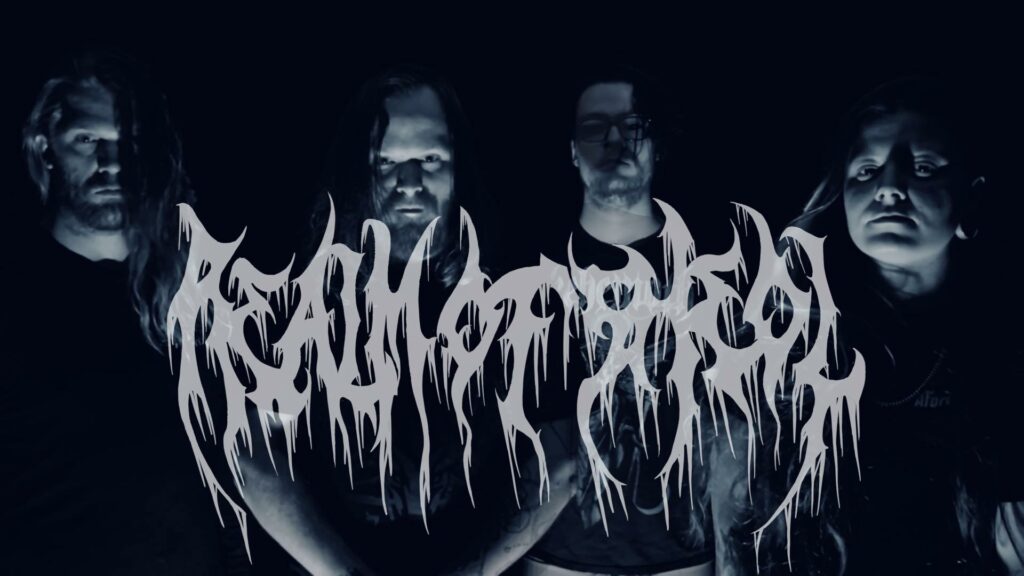 MPN: What's your favorite song to sing in your current band?
Natalie: As far as what is currently released my favorite song to play with Realm Of Sheol is Aphasia. This song was written before I joined the band and it just hits so crazy heavy. I do have another band currently known as Filth Spewer, my favorite song to play I've written with them is Sadistic Immolation.
MPN: What's your favorite dinosaur?
Natalie: I love pterodactyls, I wish I could hear them screech in real life just once!
Thanks Natalie for taking the time to give us such thoughtful responses!!
Catch her at Mulligan's Pub on 7/7 or hit the links below to check out her bands, Realm of Sheol and Filth Spewer.
We are honored to have you on our show and inspiring women in metal in Michigan and beyond!!
Want to get to know more women in Michigan Metal? 
Click the links to our other interviews…
More to come!!!