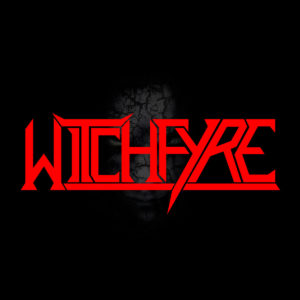 Band – Witchfyre
Album – Grimorium Verum
Country of Origin – Spain
Genre – Heavy Metal
Release Date – August 8th, 2018
Label – Fighter Records
Author – Johnny The Fox
The Grimorium Verum = an 18th-Century grimoire, or textbook of magic, attributed to one "Alibeck The Egyptian" of Memphis (Rome). This "grimoire of truth" ostensibly could be used to create magical items such as amulets or talismans, to learn how to perform magical spells or divinations, or even to summon a host of supernatural spirits — both divine and malignant.
Such spooky mysticism obviously is well-suited to heavy metal, a fact that Spanish dark traditional metallers Witchfyre seem to understand well.
Much like labelmates and fellow Spaniards Iron Hunter, Witchfyre live and bleed the old-school, crunchy, and melodic brand of metal. Heck, the two bands even share a vocalist in Emi Metal. But while Iron Hunter mostly tread the predictably straightforward ground of the Maiden/Priest/Helloween/Accept field, Witchfyre notably choose a somewhat different, more underground-oriented path. On Grimorium Verum, they masterfully blend the raw exuberance of the best of the New Wave of British Heavy Metal bands with the dark melodicism of a King Diamond Mercyful Fate — topped with a cherry of Bay-area, thrashy aggression.
For fans of '80s metal, Witchfyre deliver a delectable smorgasbord: the raw-yet-melodic approach of Diamond Head, Angel Witch, and Night Demon; the interwoven and complex riffing of Mercyful Fate and early Priest; appropriately occult-based lyrics; and some occasional bursts of early Queensryche/Fates Warning and Kill 'Em All-esque speed. Witchfyre — featuring guitarists L.O' Witchfield and G.G. Andrews, bassist P.G. War, and drummer J. Thundervil, alongside nasally and heavily-accented singer Emi Metal — manage to sound classic and familiar without devolving into the realms of the derivative. The key here is the high-quality songs, which range from the driving and anthemic ("Devil's Child," "Night Hunter"), to infectious mid-tempo groove riffs ("The Guardian of the Dead"), to raging gallops ("Lord of the Underworld"), and nuanced, intricately-arranged epics ("Behind the Wall," "Queen of the Night").
If the fantastic sounds of Witchfyre and the ever-growing roster of Fighter Records are any indication, the Iberian Peninsula could be the next bastion of old-school heavy metal.
Highlights: "Devil's Child," "Lord of the Underworld," "Behind the Wall," "Queen of the Night."
Rating – 4.5/5