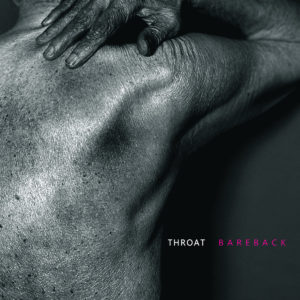 Band – Throat
Album – Bareback
Country of Origin – Finland
Genre – Noise/Hardcore
Release Date – August 31st, 2018
Label – Svart Records
Author – Schultzie
Hailing from the Southwest coast of Finland, Throat add on to their discography (stuffed full of EP's and one full length album) with latest album Bareback; a record ripe with anger, straightforward guitar, deadpan meandering, and chaos-riddled feedback.
When listening to this album, I cannot shake the imagery of factory machines from my mind (seriously, just listen to track five). Between the use of repetitive distorted guitar rhythms, droning soundscapes, the static overlays, the gruff shouts of a voice, and the fast-paced forward motion of all the songs, it quite literally sounds like taking a stroll through the disorder that is a factory. The scorching heat, the deafening sounds, the yelling, and the abundance of danger. Each song being a different assembly line leading toward the final product – this wonderful album.
Bareback opens up with the slowburner Safe Unsound. The opener heavily reminds me of Shellac's Prayer to God, with its vocals leaning more toward drawn-out talking rather than outright singing, as well as the sharp stabs of clean guitar setting up for the contrast toward the end. This song is simple, bare, with minimal atmospheric sounds in the background until it erupts into shouting that leads to a rather climatic ending with harsh, abrasive noise. The pace begins to pick up with the second song No Hard Shoulder. The dissonant, jarring guitar chords being struck over and over again as the sounds of thuddy drums kick in make this song sound like a metallic apparatus starting up, with the shouting vocals being a foreign object stuck within the gears causing the repetition at the beginning until it finally gets forced out as a shout, allowing all of the moving parts to continue on with its grating bursts of sound. The rest of the songs that follow are thick with heavy, rolling thuds of the bass, screeching highs and lows of guitar, the tinny sharpness of the drums, and gravelly growls. Perfect background music for the chaos that is your life.
Bareback is a shining example of imperfect perfection. Each song contained within this album has its moments of sounding rough, ugly, and wrong (in the absolute best ways, of course), yet as a whole it somehow becomes a beautifully polished record. Drag your friends to one of their upcoming shows!
Recommendation: If the noisy, less commercial/mainstream parts of the 90s appeal to you (i.e. The Jesus Lizard, Scratch Acid, Shellac), then Bareback by Throat will be a rather enjoyable listen.
Rating: 4.75/5