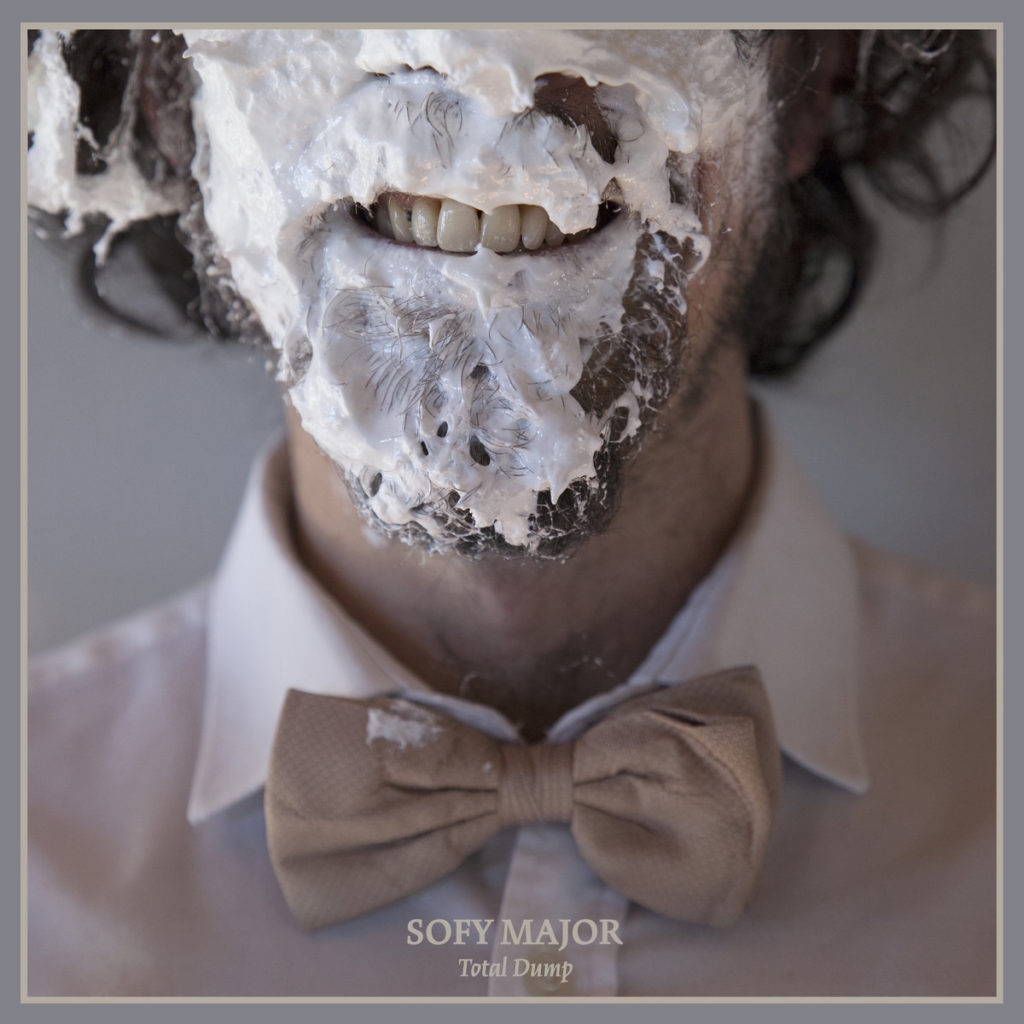 Band – Sofy Major
Album – Total Dump
Country of Origin – France
Genre – Noise Rock
Release Date – January 25, 2019
Label – Corpse Flower Records/ Deadlight Records
Author – Schultzie

Loud, loud, loud! Corpse Flower continues to release albums I'm thrilled to write about.

French noise rock trio Sofy Major recently released a fast-paced, boisterous, rip-roaring, unrestrained piece of fuzzbox art, and I am here for every distorted second of it.

Their fourth full-length album Total Dump is full of unanticipated twists and turns, and melodic ups and downs. If the instrumentals on this album are a vivacious, roaring crowd of rowdy people, then the vocals are the lively soul that rides upon their sweating palms. I feel as though all eleven of these songs nicely capture the high-energy felt, as well as heard, at a rockin' live show. The thump of the bass felt deep within the chest, the hefty sounds that emanate from the stacks upon stacks of blaring speakers, and the banging heartbeat that might as well be a part of the drum kit. Title track "Total Dump" starts the album off with appropriate heaviness and heave. Keeping up with the heavy is the third track "Cream It." This is one of my favorites off of the album, and it delivers with a galloping bass line and a driving guitar that weaves its way between the wailing vocals and heavy-hitting drums. The next track is "The Jerk." This song sounds fit for Soundgarden's Badmotorfinger, found someplace among the songs "Somewhere," and "Face Pollution." I say that with utmost love because I definitely wore down that tape while driving around in my old Chrysler Concorde (R.I.P) with "Mind Riot" and "Searching With My Good Eye Closed" booming from the horrid speakers. If this track was featured on that dirty old tape, then it would most definitely be worn to smithereens even more so. While on the topic of kickass 90s bands, I must call to attention the fact that Total Dump was recorded and mixed by Dave Curran of Unsane, and mastering was done by Carl Saff, whose work can heard with bands like Fu Manchu and KEN Mode. This album was put on repeat for me, and I'm sure it will continue to garner more and more fans with its forceful, hard-hitting jams (and the "Shiny Happy Asshole" music video).

"Franky Butthole" has been stuck in my head with no sign of budging.
Recommendation – Big Muffin' fun for fans of bands such as The Jesus Lizard and The Melvins. Play this album louder than you think you should.
Rating – 4.5/5