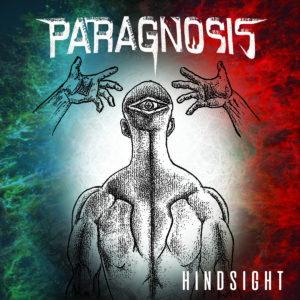 Band –  Paragnosis
Album – Clarity In Three (Redux)
Country of Origin – USA
Genre – Progressive Metal
Release Date – August 31st, 2018
Label – Independent
Author – Johnny The Fox
Not all music is like The Mona Lisa. Rather than simply mirroring classical sonic conventions, some bands choose to paint with the bold colors and impulsive brushstrokes of a Rembrandt; or they shock with the angular lines and chaotic forms of a Picasso. Existing somewhere between the extremes of da Vinci and a Dadaist are bands such as Paragnosis — who create abstract, but not entirely unpalatable, metal from their own unique perspective.
Hailing from New York City, this instrumental progressive-metal trio is clearly not afraid to take chances. Paragnosis' songs, if indeed they can be labelled that in a traditional sense, tend to hypnotize rather than pummel the listener. Their music is atmospheric and esoteric, seemingly floating through a series of complex metal riffs, dissonant jazz chords, and subtle lead-guitar melodies laid atop a straightforward-yet-effective rhythmic foundation. It doesn't hurt that the musicianship of these Manhattanites — guitarist Christian Realmuto, bassist Thomas Salyer, and drummer Moise Scott — is proficient without being overindulged.
When this formula works, as on the opening track, "Maggots," Paragnosis manages to generate strong interest if not downright excitement. This promising tune features a bluesy main riff, a syncopated, reggae-like riff during the verses, and a pleasing laid-back vibe. "Foresight," another album highlight, seamlessly morphs a brooding arpeggiated intro into a rousing funk-metal workout. Closer "Asthmatic," with its hook-laden arpeggios and deft construction of sonic layers, is somewhat reminiscent of dynamic Grand Rapids-based instrumental hard-rock trio Knives Are Quiet.
But Clarity In Three (Redux) is by no means a casual listen. In fact, too often the prevailing low-key and meandering atmosphere requires extreme concentration on the part of the listener — without the payoff of a memorable riff or melodic hook. Other times, as on the video single "Hindsight," the unfocused jam-band riffing and dissonant lead-guitar lines become grating and tiresome.
Paragnosis are not a band without talent and promise. If they can hone their song craftsmanship, these New York boys should be presenting brighter canvases in the future.
Highlights: "Maggots," "Foresight," "Asthmatic."
Rating – 3/5