A little while back, I had the pleasure of reviewing Efflorescent Graveyards by the Greek band Gomgoma, which can be read here. They recently agreed to answer some questions for me. Below are the results.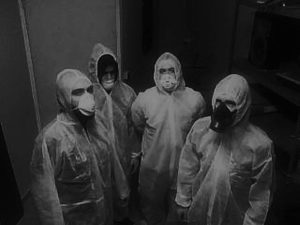 Hayduke X: Thanks for taking some time to answer some questions. I've really been enjoying listening to the compilation Efflorescent Graveyards. What does it mean to you to have this material re-released in this way?
Gomgoma: Thank you for having us. It sounds flattering, to say at least, that you did enjoy these tracks, even though this kind of material is a bit ancient to our ears. It's absolutely great to have this material released in cassette format as, speaking in cultish terms; this is always nicer than the bleakness of any CD release; At least most of the times.  A friend of mine once said that we are still unable to appreciate music we've not listened to through a cassette player. He is partly truthful, as we belong to the generation of kids who spent hours recording their favorite records to cassettes, then listening to each one of them a thousand times. It's all about the aesthetics and that setback in juvenile memories. So we are more than glad to have our own work treated this way.
HX: FYC Records is handling this cassette release. How did you connect with the label? How has that experience been?
G: I have known Nikos (aka Wrath of FYC Records Label Owner) for over a dozen of years. I believe we had played a gig together also, (when I was part of another musical project, way before Gomgoma was formed) but I can't be honest about that as those were dim times, days spent in alcohol and other forms of physical abuse. James has known him for an even longer period of time and somehow they've kept in touch through the years.  He (Nikos) had the idea of releasing this stuff and we agreed instantly. I really like what he's doing with all the FYC stuff. I've been listening to Dødsferd for so long, especially their Fucking Your Creation and Death Set the Beginning of My Journey albums. They were good companions during my college years.  I'm pretty reassured of him dealing with our work since he's been there and done that.
HX: How was the design, cover art, and so on handled?
G: What we knew for sure was that we wanted Thodoris Nikolaou (link here) to take care of the compilation's cover. He is a friend of ours and an extraordinary photographer.  Check out the link if you don't believe me. He is the one who let us use the beautiful image as a cover for the Medicine Apophthegms release.  We are more than pleased and grateful to use his charming art at no cost. We can say he is unofficially a member of this band and a beautiful human being. As for the rest, Nikos took care of everything and it all seemed appealing for our taste.
HX: 2015 was the last time you released anything. Does the arrival of this compilation mean that you have new material on the way as well?
G: The "new" material we have on the way is mainly compositions dating back to 2014-2016 which we haven't recorded yet. Given the chance, we'd enter the first studio available to record the whole stuff. If only we could make our different lives coincide!
HX: Let's go back to the beginning. How and why did Gomgoma form?
G: We happened to all be part of a great party of friends, back at the time. Weed, hallucinogens and art (music included) was the common denominator of the company. It happened that we wanted to create something out of this, feeding our ego yet producing substance out of the void at the same time.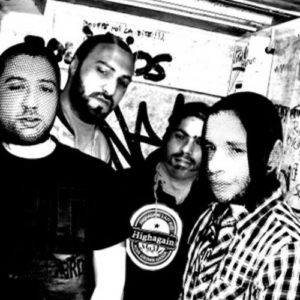 HX: Has the band been active since 2010, or has it been on-again off-again?
G: Yes. The band had its first gig arranged before it was even formed. There was this idea of this new project between two of the members, but the rest of us really joined just a couple of months before that very first show. In December of 2010, we would join a gig/protest for the memory of Alexandros Grigoropoulos, a 15-year old child who was murdered by a pig-cop, Epameinondas Korkoneas, on December 6th, 2008. The past few years we are a bit inactive, but we still talk about the band's plans and how we would be able to make them happen.
HX: How would you say the band has evolved?
G: The new material is much more adventurous. It has its sludge core but there are many other influences ingrained; Death Metal, Hardcore, Black Metal. The songs are more desperate, more versatile and less static. The lyrics are more personal. It's a total upgrade I'd dare say.
HX: How do you go about writing music?
G: Oh, that's pretty easy now we finally know. You just have to make sure that Billy is bridled when he seems to go nuts with all his grindcore stuff. Then what's left of this seems to form some new Gomgoma song. Though, we still know that his repressed feelings are yet to explode. We have to be very cautious with him.
HX: How did you come up with your blend of styles? What are your key inspirations?
G: It would literally take a lifetime to mention all key inspirations. If I had to sum it all up by mentioning just ONE band, it would be no other than Cursed; The greatest hardcore band to have ever existed probably and beaming example of how an artist can blend sound, vision and passion so successfully.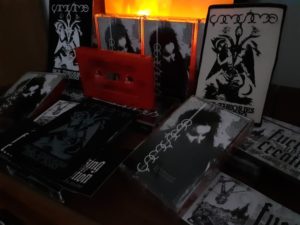 HX: I'd like to ask specifically about Cardiac Crisis Apparels. Partway through the twenty four minute runtime, the track devolves into rhythmic noise, and influence I haven't noticed on other tracks. Is there a particular reason for this unique aspect?
G: Noise is something James and I are mainly interested in. I remember listening to those weird Ipecac releases, the Maldoror stuff, the Phantomsmasher stuff, the Kaada/Patton stuff, you know. I was intrigued. Then I took a deep dive into Merzbow. I loved the way he created shape out of chaos. Listen to his collaboration with Shora, for example. So much underrated stuff that is still not talked about. Then I moved on to Pascal Cretain, field-recordings and so on. It's a whole world that will never be fully explored. I know James loves Merzbow, too. He also likes the experimentation of the Phurpa collective and stuff like that, in general. The noise recorded in the mentioned track is totally his work. But we had to exit the room while he was recording all this. You have to show some love to a guy who patiently builds something so monotonous for over twenty minutes while on his knees.
HX: What's next for Gomgoma?
G: To deal with life as it occurs, record our first full-length and maybe even create a concept album.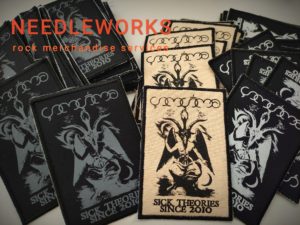 HX: What else would you like us to know?
G: We would like you to know a few things;
Thank you for spending your time for this interview.

Drawn and Quartered are about to release a new album and we are so anxious about this.

The most adventurous Death Metal band will always be The Chasm.

Those who had the money to buy the La Realidad de los Sueños box set by The Mars Volta, fuck you!, I envy you.

The greatest release of 2020 was the self-titled album of Spirit Possession.

Don't do drugs. Do Bataille, instead.

Read Emma Goldman.
"This is where I've come to enjoy the view of burning corpses, under the harmony of total nihilism."
For those interested in obtaining a copy of this cassette, please e-mail at: wrath_dodsferd@yahoo.com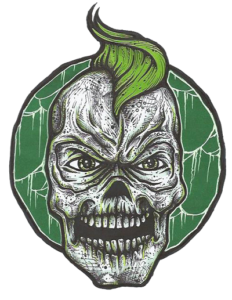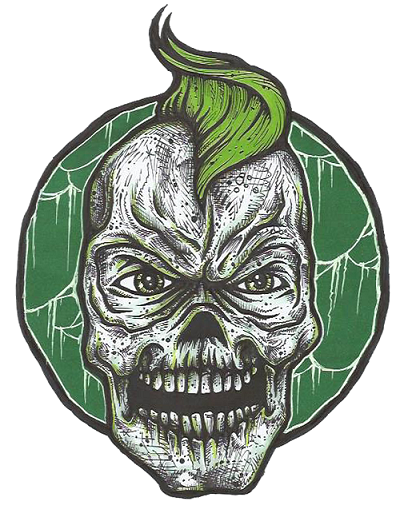 Biography:  Hayduke X has been writing for MoshPitNation since June of 2016. He is also a contributor to The Metal Wanderlust. Prior to joining the MoshPitNation team, Hayduke published reviews on his own blog Rage and Frustration. In addition, he has DJ'ed an online metal radio show of the same name as his blog, written for TOmetal.com, done interviews for Metal Rules, and collaborated with The Art of B Productions to create video interviews with a wide variety of bands.