Band – Gomgoma
Album – Efflorescent Graveyards
Country of Origin – Greece
Genre – Sludge Metal
Release Date – April 17, 2021
Label – FYC Records
Author – Hayduke X
In bleak grays and sepia tones, the video for Suffer the Incubus captures the dystopian feel of the track perfectly. The live footage feels slightly off, creating a sense of discomfort as you listen and watch. The track is a sweat drenched celebration of visceral oblivion. Press play to see for yourself, then drop below for my full album review.
Suffer the Incubus is a massive wall of animosity. The wall in question is a pieced together nightmare, as if built over time in multiple different constructions. Sometimes, an arrogant groove makes an appearance. At other times, nihilistic sludge, along the lines of Primitive Man, sucks all the air out of the atmosphere. One one excellent and memorable track (among a compilation full of memorable and excellent tracks), the Greek quarter presents twenty four minutes of rhythmic feedback and noise. It makes sense that there is a caustic variety here, as this release is both the Medicine Apophthegms EP and the Civilized Punks EP combined, though both originally dropped in 2015. 
Gomgoma consists of Billy Ch and James Mo on guitars, who seem to be able to handle stoner riffs and dissonant destruction equally well. That belligerent growl you hear abusing your ear drums? That's Miltos Pa. On drums, pounding the skins with power, precision, and flair, is Teo Ch. I'm not sure what their songwriting process is, but they combine the pieces cohesively, while leaving enough rough edges to hack and gash the listener. Be warned…
Efflorescent Graveyards shows a young band already at the height of their powers. They wield their instruments like weapons, attacking the listener. Hints of 80s hardcore punk come to mind in the manner of attack. Though a compilation of two early EPs for this band, this release is still well worthy of your time. Even the cover of Wolverine Blues at the end, in all of its roughly recorded glory, has a raw power. Come get socked in the jaw.
Find more about Gomgoma through their website and Bandcamp.
Find more about FYC Records through their Facebook. Contact the label via email at wrath_dodsferd@yahoo.gr.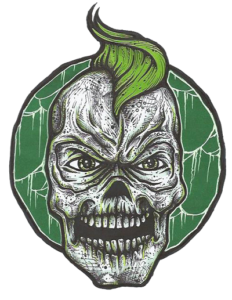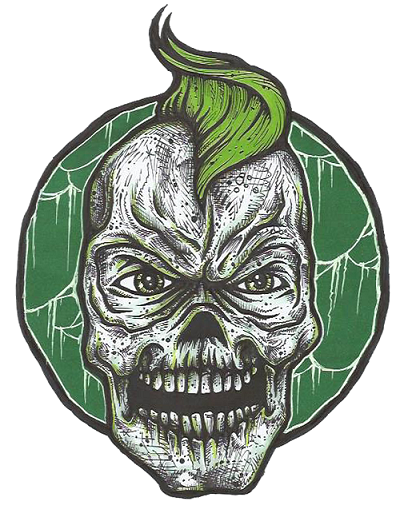 Biography:  Hayduke X has been writing for MoshPitNation since June of 2016. He is also a contributor to The Metal Wanderlust. Prior to joining the MoshPitNation team, Hayduke published reviews on his own blog Rage and Frustration. In addition, he has DJ'ed an online metal radio show of the same name as his blog, written for TOmetal.com, done interviews for Metal Rules, and collaborated with The Art of B Productions to create video interviews with a wide variety of bands.