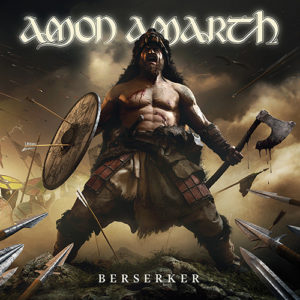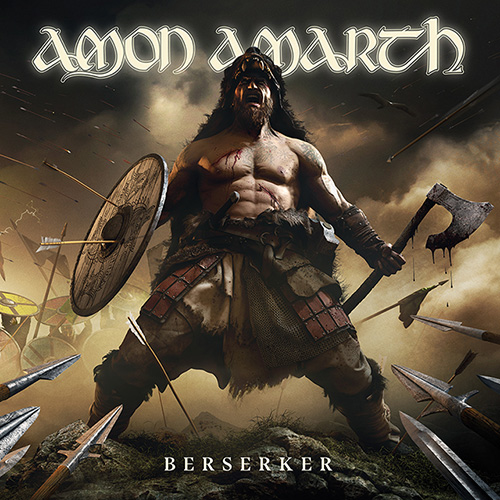 Band –  Amon Amarth
Album – Berserker
Country of Origin – Sweden
Genre – Melodic Death Metal
Release Date – May 3rd, 2019
Label – Metal Blade/Sony Music
Author – Johnny The Fox
It's time for a general battle cry: "We hold our heads up high/And know that we will never die/As long as we stand side by side/As long as we can see the ravens fly!" Amon Amarth are not messing around, as usual. On "Raven's Flight," the inspirational anthem from the Swedish (Nordic) gods' 11th studio album, adversity in all forms stands no chance of surviving the onslaught of the intrepid and righteous metal warriors. Hold on to your battle axes, folks.
By 2019, nearly 30 years into their storied history, Amon Amarth are not out to surprise anyone — they're simply delivering their brutal-yet-melodic brand of Viking metal, and they still do it extremely well. Berserker is one entertaining, crushing siege of catchy riffs, hook-laden choruses, speed, and guitar harmonies galore. The songwriting quality is also extremely high, to the point where choosing favorites becomes challenging; as a caveat, this also means that individual songs seem to morph into each other at times. Perhaps this is one side effect of such steadfast consistency.
That said, there are a few new additions to the Amon Amarth arsenal this time around. First, this is the first studio recording by drummer Jocke Wallgren, who joined the band back in 2016. This album marks a modified songwriting approach for the band and vocalist/deep growler Johan Hegg; for the first time, the band wrote all the music before he contributed any lyrics. The approach seems to have worked in generating consistency of style and quality of craftsmanship. Instrumentally speaking, the ever-dependable guitar tandem of Johan Söderberg and Olavi Mikkonen have created scores of riffs that are as melodic and harmonious as they are intricate and brutal. Needless to say, the locked-tight rhythm section of Wallgren and bassist Ted Lundström forge the Hammer of Thor with thunderous aplomb.
Naturally, some will assert that Amon Amarth aren't reinventing any sort of melodic death metal wheel on Berserker. They're not spattering this offering with esoteric attempts at electronic experimentation or (gasp!) ballads, and that's fair enough. But these are 12 blistering, galloping, uproarious, riff-laden odes to Viking vengeance — and there's absolutely nothing wrong with that. Highlights still exist aplenty: from the fist-pumping shuffle of "Crack the Sky," to the black-metal battering ram of the chorus to "Shield Wall," to the blistering speed and soaring vocal melodies of "Wings of Eagles," these five berserkers will not disappoint their pugnacious hordes.
Let's raise our mighty alehorns high!
Highlights: "Crack the Sky," "Mjölner, Hammer of Thor," "Shield Wall," "Raven's Flight," "Wings of Eagles."
Rating – 4.5/5