Band – Voivod
Album – The Lost Machine – Live
Country of Origin – Canada
Genre – Prog/Thrash
Release Date – November 27, 2020
Label – Century Media Records
Author – Hayduke X
Question: What do you do with 74 minutes of Voivod live?
Answer: Listen repeatedly.
It's fair to say that I'm not much for live albums. There are only a handful that I enjoy. They are either horribly recorded, or they overdo the crowd noises, or (the complete opposite) they are made too pristine, cutting out too much of the live experience. For the most part, Voivod avoid all of these traps on The Lost Machine. The recording quality is excellent. In terms of the crowd noise/live feel dichotomy, there is probably a bit too much crowd noise left in here and there for my tastes, but I'm a picky curmudgeon about that, and it's within tolerance, so to speak.
On the (very) positive side, the production has managed to capture a good deal of the energy of a Voivod set from this tour (worldwide tour for The Wake). I saw the same tour in Detroit where the band was phenomenal, even better than expected, and I had high expectations – seeing Voivod finally was a bucket list item for me. The Lost Machine recording does a good job of providing some of the essence of that night in recorded form. 
Another positive is the track selection. They've included thirteen tracks representing War and Pain, Killing Technology, Dimension Hatröss, Nothingface, Angel Rat, The Outer Limits, Post Society, and The Wake. That's a pretty good spread! They hit some of my old favorites (The Prow, Voivod) and some soon to be classics (The End of Dormancy). All in all, The Lost Machine is a live album worth checking out. Drop below the video for my interview with Away.
Hayduke X: Thanks for taking some time to speak to me tonight.
Away: Sure. Thanks for having me.
HX: Absolutely. This is a huge treat for me. I just want to say thank you for decades of wonderful music. You guys are probably among my top three favorite bands of all time. I discovered you with Rrröööaaarrr. And I finally saw you play live in Detroit just last year.
Away: Excellent. So you're based in the US then?
HX: I am based in the US now, but I actually grew up in Western Canada. I'm Canadian born and raised, but I'm in Michigan now.
So, you have a new live album coming out, The Lost Machine. Recorded in Quebec City, if I'm reading this right. How was that show? What was the energy like? How'd that all go?
Away: I have very good memories of that show. We actually played two festivals in the province of Quebec, back to back. One was the Jazz Festival in Montreal and a little more than a week after, we played the Summer Fest in Quebec City. Both shows were amazing. It was halfway through the World Tour for The Wake, the latest studio album. The machine was going full on. We were really tight and the vibe was great. Luckily, since we were playing at home, we were able to record multi-track. We seized the opportunity to release a few of the Montreal tracks in July on vinyl. Just an EP. Then we have this full-on album recorded in Quebec City coming out in November. It was just a good occasion to do it, because, of course, the lockdown and everything. So we just seized the opportunity. 
HX:  Sure. I can't wait to hear it. Of course, that was the tour where I saw you guys in Detroit. You definitely stole the night. A lot of that might have been nostalgia for me, because I'm such a huge fan, but you guys sounded tight, just perfect. It was really great. 
Away: Thank you very much. This lineup is really on fire. That's one of the reasons we wanted to release a live album eventually. 
HX:  Yeah, great idea. As I said, I can't wait to hear it. 
You've been with the band basically since the beginning. How do you keep the energy and the enthusiasm for playing after all of these years?
Away: Well, I love recording. I love writing the music, but what keeps me going is the travel actually. I love playing Voivod music around the globe, meet old friends and new friends. Like you said, it's been 37 years for me right now. I've met many people along the way. The people who are into Voivod are very loyal, so they come to the shows, and buy the albums. So, it's easy for me to be really enthusiastic about going on the road and keeping it alive with the other guys. It's fantastic. I must say, we're enjoying more success now than a couple of years back, when we had a bit of a lower profile. Right now, we're sort of jumping into this classic thrash metal category, so we get to share stages across the planet with people we used to tour with 35 years ago. It's really cool to share the stage with, like, Exodus in Japan, and Sepultura…it's just amazing. And we'll like, play with Testament somewhere, and we'll discuss, "How come thrash metal is still so good, and popular." I think it's because many of these bands talked about the destruction of the planet and it's obviously still very relevant now.
HX: On a similar note, how do you keep writing such fresh and innovative music? I mean, The Wake is a masterpiece. 
Away: You know, of course, Chewy is quite a maestro and so is Rocky. Snake and I will always bring the old school thrash-punk element into the mix. But, with Rocky and Chewy, we've sort of jumped into this fusion metal thing that's very challenging actually. It's pretty cool. We're sort of back to prog mode. The thing now is to try to outdo The Wake. (laughs) It's a challenge. 
HX: I imagine.
Away: We are writing an album actually. Again, even though there is a quarantine going, we all sync up with Logic Pro and we're writing an album while keeping social distances. I think it's actually going to bring something different, the fact that we're doing it this way, this time. Voivod being Voivod, it might not sound like The Wake, but we'll see. I think the fact that The Wake was so well received, is a good indication for us that we're heading on the right path and maybe we should try to explore this progressive thrash metal again. We'll see.
HX: Has that been a conscious decision over the years, to explore all those different directions, the prog influences, the thrash – and you've always had a very unique take on thrash as well, or is it just, you played what you felt like?
Away: We always wrote the music that we wanted to play at that moment. We never really sat down to overthink it. After releasing three or four albums that were more thrash oriented, we wanted to explore the prog side and psychedelic territory. After doing Nothingface, Angel Rat, and The Outer Limits, we wanted to go back to the hardcore roots. But, it sort of came naturally where we missed one aspect of the band and tried to bring it back into the band and so on. Now, I think the fact that Rocky and Chewy are fans of all the eras of Voivod, we sort of have ingredients from all the eras plus something new. Again, it's not conscious. We don't really say, "Let's have a punk song, and then let's…" It's just, when we rehearse, we improvise a lot. We record everything and then we listen to it. That's really where some of the stuff comes from. It's really just spur of the moment at times. 
HX: That's cool! Are you still able to do that with the way you're writing this new album?
Away: No, not right now. At first, in March, the rehearsal space, the whole building closed and locked down. And, we decided in the summer to put our gear in storage. Early this year, Januara, February, and early March, we were able to improvise a lot and record a bunch of stuff. Right now, we're writing material based on that. Chewy always has lists, parts of songs that are ready. We're working on that too. Rocky has a lot of ideas. We promised Century Media we would have something ready early next year, so we're sort of putting the pedal to the metal right now on that. 
HX: That's really exciting. I can't wait to hear it.
Away: Yeah, you know, we're actually catching up with a lot of projects that were put aside. The live album was one of them, but there's also a movie that was in the works, and Felipe (Belalcazar), who did the Death documentary on Voivod. Also, there is a book in the works as well. It's all stuff that we wanted to do, and now we have the time to do so. Just so you know, we want to keep moving forward, instead of waiting for…who knows? We had a world tour planned this year. It's been postponed to next year. But who knows what's going to happen next year? As long as we keep putting out albums, we'll be happy. 
HX: Since you have to take a break from touring anyway, it's a good time to get to these things. 
Away: Oh man, we played so much for The Wake! We played more than we ever did in the past. We really, really miss touring, but again, it was a good occasion to wrap up a lot of Voivod projects. 
HX: This is maybe like asking you to pick a favorite child or something, but do you have a favourite Voivod album?
Away: A favourite Voivod album? I think that…let's see…that's a toughie, this one. I really like the first album, because I'm really proud of it, but I think my favourite would be Killing Technology. It really has all of the elements we wanted to include musically, you know. Like punk, hardcore, metal, prog – I think it's all in there – psychedelic, but also reflects fast times technology-wise with the Challenger explosion and Chernobyl accident. Also, these were exciting times, touring around the planet with Celtic Frost and Possessed and Kreator. I have something for that album. But, I would say that the material I like to play the most is The Wake. I just have an amazing time playing that material. I'm looking forward to releasing a new album and playing other songs from a new era of Voivod. 
HX: Yeah, exciting! Which album, or even which song, is most challenging on drums? As the drummer, which one pushes your limits the most?
Away: Anything from Nothingface, really. It's really hard to play. When we recorded Nothingface in '89, we had been rehearsing pretty much every night since '83. The band lived together in downtown Montreal. We rehearsed every night and really lived the Voivod thing together, and built it, but Nothingface was super tight. The music was very intricate. That album is very hard to play. 
One song that I would be puzzled to play would be the final song on The Wake, Sonic Mycelium. If the other guys asked me to play this one…(laughs). This one is super, super hard. We're going to need a couple of rehearsals for this one. 
HX: Yeah, it's pretty long too. 
Away: Yeah, it's long. It's all bits of the album, parts of the album stuck together. It's very confusing, so I'm not even sure if we're going to be playing that someday. Although, we never thought we'd play Jack Luminous from The Outer Limits, and we did, so it's doable. 
HX: Voivod's always carved a unique path in metal and in Canadian metal – I think it's so cool, being Canadian myself, that this awesome band, you guys, are from Canada. Do you keep you ear on the Canadian scene enough to have some bands you think are worthy of mentioning, carving their own path as well, right now? Like, more modern bands?
Away: Metal bands from Canada?
HX: Or even from anywhere, if there is anyone that has caught your attention.
Away: Well, I like the avant garde metal. The latest I heard was Imperial Triumphant. And back then, I like Napalm Death, they'd play this weird avant metal thing. I was always more interested in a more experimental approach to metal. The last band that really blew my mind was Gojira. We played with them. They're not necessarily new or anything. We got to play a festival here in Montreal called Heavy Montreal. Everybody had told me about these guys, so I went to check them out. We all went. We thought we'd just check out a couple of songs. We spent the whole show with our jaw to the floor. A really amazing band. Over the years, I was always blown away by bands like Meshuggah. It's mainly bands that I get to see while touring, because at home, I'm very old school. I'm more of a Discharge, GBH guy, or Motörhead, Judas Priest, Iron Maiden, Tank, new wave of British heavy metal. When I heard Neurosis way back, I started to be more interested in that vein, but it's only because it reminded me of material by Killing Joke and bands like that. I'm usually attracted to bands that have a Killing Joke approach to their music, because I'm a big fan. 
HX: Yeah, you just listed a bunch of my favorite bands. Even the more traditional ones you listed, like Judas Priest, to me, pretty much defines traditional heavy metal. I love that band.
Away: Piggy, back then, really got into alternative metal, like Tool. He played it a lot n the bus and in the van. It's really what got me attracted to alternative metal.  
HX: I want to be conscious of your time here. I think we're just about out of time. Are there any last words? Anything else you want to share?
Away: Aside from these projects I've been telling you about, it's really hard to say when we're going to go back on the road. We did play an online show that went super well. So, we're thinking of playing more online shows, playing particular albums. That's probably what's going to happen this winter, aside from the live album. On my end, I'm on a mission to scan all of my art, so I can make more books available to people who like my art. Again, it's a good occasion for me to do that. I want to release a bunch of books. I'm building a webstore right now. It should be ready in a couple of weeks. So, I'm going to start publishing more stuff sooner than later. I want to thank what we call the Iron Gang for really keeping us going. We owe it to them. 
HX: Thank you very much. I appreciate your time.
Away: Thank you very much.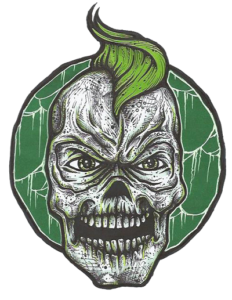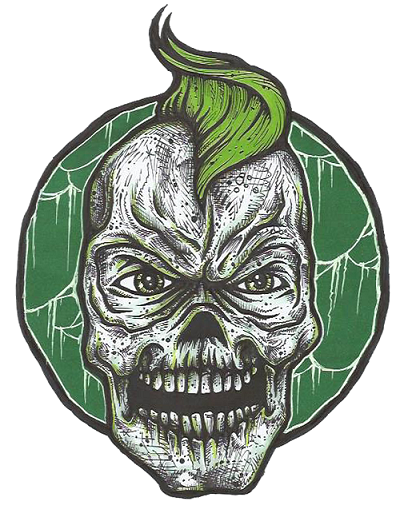 Biography:  Hayduke X has been writing for MoshPitNation since June of 2016.  Prior to joining the MoshPitNation team, Hayduke published reviews on his own blog Rage and Frustration. In addition, he has DJ'ed an online metal radio show of the same name as his blog, written for TOmetal.com, done interviews for Metal Rules, and collaborated with The Art of B Productions to create video interviews with a wide variety of bands.