Band – The Noctambulant
Album – Hellrazor
Country of Origin – USA
Genre – Blackened Death Metal
Release Date – March 19, 2021
Label – Independent Release
Author – Hayduke X
It is our pleasure today to present the video for Blackened Swords of Satan from the upcoming Hellrazor EP by The Noctambulant. The song is a blackened death romp with a strong side helping of blackthrash attitude, and some serious riffs. The video features footage from the 1938 historical drama Alexander Nevsky set in the Crusades. While ostensibly a lyric video, the footage itself is a great fit for the song. Check it out for yourself.
Hailing from Jacksonville, Florida, The Noctambulant are a trio who have been around since 2013. Hellrazor is their fourth EP, in addition to two full length releases and three singles. One of the singles, Hellrazor, is also found on this EP. The band play a ripping style of metal focused around the twin towers of death and black metal, but not afraid to use some grandfather thrash for accent throughout the release. Hellrazor is a headbanger's delight from start to finish.
Franseth sits behind the kit pummeling the drums, but able to slow things down when the track calls for it. There are plenty of subtle touches in the fills and hit patterns, but Franseth also hits like a sledgehammer. Lars handles bass duty, a tight rumble of fury that energizes the track pushing them forward with inexorable certainty. Upfront, E. Helvete handles vocals and guitar. His vocal attack is a raspy warlock's cry, while his leadwork puts many to shame. 
Hellrazor is an EP well worth your time. It cuts sharply through the uninspired masses of extreme metal, forward thinking, but calling forth the masters of the past. Raise your horns and bang your head.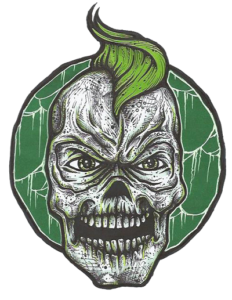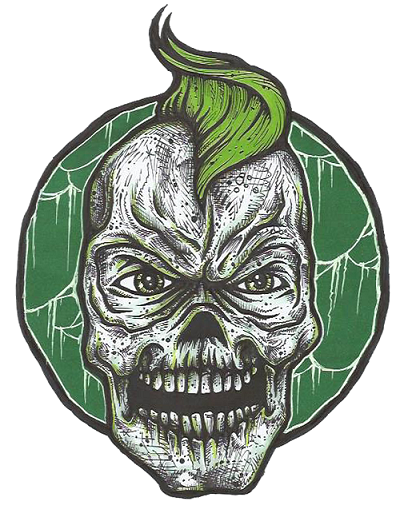 Biography:  Hayduke X has been writing for MoshPitNation since June of 2016. He is also a contributor to The Metal Wanderlust. Prior to joining the MoshPitNation team, Hayduke published reviews on his own blog Rage and Frustration. In addition, he has DJ'ed an online metal radio show of the same name as his blog, written for TOmetal.com, done interviews for Metal Rules, and collaborated with The Art of B Productions to create video interviews with a wide variety of bands.