Band – Gravehuffer
Album – NecroEclosion
Country of Origin – USA
Genre – Thrash/Crust/Grindcore
Release Date – January 15, 2021
Label – Black Doomba Records
Author – Hayduke X
Today, it's our pleasure to share with you the lyric video for the track Sights to the Sky, which was recently premiered on Blessed Altar Zine. The video features archival footage of the Apollo 11 Moon Mission and other NASA related content. The song itself is lyrically focused on the mission, as well as certain realities for the participating astronauts, Buzz Aldrin in particular, if I'm understanding it correctly. I don't want to give any spoilers. Go ahead and watch the video, then drop below for my full review of the album.
Four years after their last full length album, Missouri's Gravehuffer is back with NecroEclosion. That's not to say that the band has been resting on their laurels. In that time, they've released two splits and an EP, as well as two lead singles from this album. Perhaps the biggest change has been the departure of James Hiser on vocals. Though Travis McKenzie is listed exclusively as a vocalist, guitarist Ritchie Randall and drummer Jay Willis also contribute on that front. This team approach serves the band well, as the vocals are varied, though universally strong. Also of note: On this album, and specifically on the above track, Voivod guitarist Dan "Chewy" Mongrain delivers an exceptional (as always) solo.
Gravehuffer, to their benefit, are hard to categorize in terms of genre. Quite honestly, and though I recognize that their style is majority metal of varying flavors, Gravehuffer strikes me as a true punk band. That is to say, they do it their way, without limitations of genre or style. They create the art they want to create in order to say what they want to say. What's more punk than that? Elements of thrash, crust, and grind, as listed above, are certainly present, but there's more too, and it all varies with the needs of each track. In other words, Gravehuffer are a unique blend of weirdo punk metal, and I mean that as a high compliment.
NecroEclosion is an engaging album from start to finish. There are certainly higher points on the album, but no real low points. Rugged and raw, Gravehuffer still give us a well produced album that highlights each part and each style choice in the appropriate moments. Give it a listen. I'm certain that headbanging, fist pumping, and living room moshing will all ensue. Perhaps there will even be a sing along.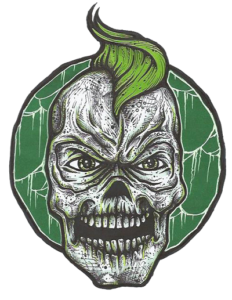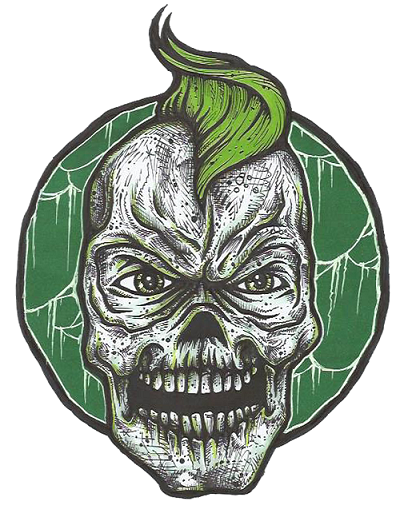 Biography:  Hayduke X has been writing for MoshPitNation since June of 2016.  Prior to joining the MoshPitNation team, Hayduke published reviews on his own blog Rage and Frustration. In addition, he has DJ'ed an online metal radio show of the same name as his blog, written for TOmetal.com, done interviews for Metal Rules, and collaborated with The Art of B Productions to create video interviews with a wide variety of bands.