Band – Dayglo Mourning
Album – Dead Star
Country of Origin – USA
Genre – Stoner Doom Metal
Release Date – February 12, 2020
Label – Black Doomba Records
Author – Hayduke X
Today, MoshPitNation is proud to premiere the new video for Witch's Ladder from the sophomore full length Dead Star by the Atlanta stoner doom band Dayglo Mourning. With the use of sepia tones, flames, and heavy use of occult imagery, the video captures the feel of the track beautifully. The song itself is full of heavy riffing and ominous intent. Take a look for yourself, then drop below the video for my full review.
Formed in 2017, the Atlanta trio hit the ground running. Their debut captured the attention of Black Doomba Records, which has been their home ever since. This latest album, their second full length sandwiched around their split, tells the story of the wisdom of the label in signing the band early in their career. Though Dayglo Mourning definitively fall into the stoner doom subgenre, they do so without falling into the tired, overplayed cliches of the genre. It seems that they fully understand the riff driven nature necessary for quality stoner doom, and have written quality riffs. While the required fuzz is present, it accentuates these riffs, without overpowering them. Add a strong and creative rhythmic attack and powerful clean vocals, and Black Doomba have partnered with a force of nature.
Holding down the back end is Ray Miner on drums, whose creativity in hit selection gives a slightly jazzy feel to the rock solid foundation. Layered over top of this are the funky bass lines of Jerimy McNeil. The aforementioned riffs come from Joseph Mills, who also shares vocal duties with McNeil. The cohesiveness of the various parts suggests a strong and collaborative songwriting process. However they go about that business, the results speak for themselves.
As suggested above, there is more depth to this album than much of their genre peers. There are plenty of Sabbathian riffs, but I wouldn't be surprised if one or more members were also fans of Parliament-Funkadelic, Miles Davis, and/or Yngwie Malmsteen, as there are subtle influences of each of those styles to be found across these six tracks. Dead Star is well worth the roughly thirty six minutes of time it takes to listen. In fact, you should then press play again, because I can guarantee that there are nuances you've missed.
Pre-Order below: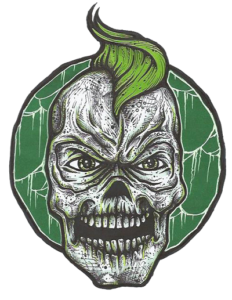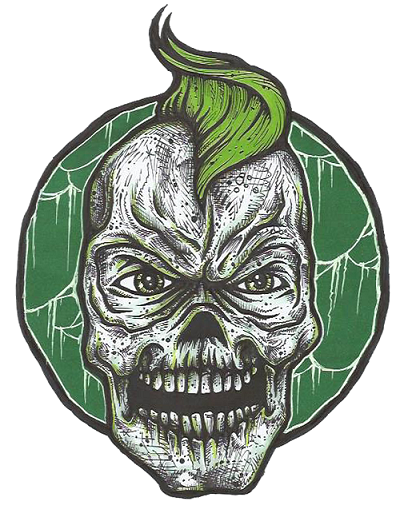 Biography:  Hayduke X has been writing for MoshPitNation since June of 2016. He is also a contributor to The Metal Wanderlust. Prior to joining the MoshPitNation team, Hayduke published reviews on his own blog Rage and Frustration. In addition, he has DJ'ed an online metal radio show of the same name as his blog, written for TOmetal.com, done interviews for Metal Rules, and collaborated with The Art of B Productions to create video interviews with a wide variety of bands.