Band – Cult Burial
Album – Cult Burial
Country of Origin – UK
Genre – Progressive Black/Death/Sludge
Release Date – November 6, 2020
Label – Independent Release
Author – Hayduke X
Today, it is our distinct pleasure to offer you a video premiere for the track Dethroner, the latest single off of the self-titled debut album from the UK trio Cult Burial. Without further ado, click play to watch this visual masterpiece, then jump below for my full review of the album.
Back in February, Cult Burial teased the world with an initial offering, a two song EP titled Sorrow that had No Clean Singing making the statement "that Cult Burial is a band to watch closely". While I missed that boat on that early release, I'm glad to have made it onto the ship for this latest voyage. Simon Langford (guitars, drums, composition) and César Moreira (vocals, lyrics), along with some additional guitar work from Felipe Grüber and bass from Gavin Brooks, have released a masterwork of visceral extreme metal, with focused progressive highlights, thick, sludgy atmosphere, and blackened tremolo riffs, all over a rock solid foundation of old school influenced death metal. Cult Burial (the album) is a relentless creature of unbounded aggression, and it's hunting for you.
It's hard to decide where to begin in breaking this album down, as there are so many individual highlights to share, and yet they're so tightly woven together in one cohesive whole. I think it was the overall atmosphere of dense darkness that first captured my attention, and it did so within the opening moments of the album. And yet, there are individual highlights from all areas as well. It's like hiking down a near indistinguishable trail through dense woods, with only the hint of moon glow showing through a heavy cloud cover in the night sky. As you progress into this ominous world, various dark imaginings surge forth at different points on the pathways. Are they mirages? Enemies? Creatures of darkness? Demons from the pit? It's hard to discern what they are, but they are visceral and terrifying.
I have often stated in reviews that I love tension in music, and Cult Burial provide it here by the truckload. Great beauty is buried within a dark morass of dissonance destructiveness. Heavy atmospheric riffs interplay with lead work that would do credit to any guitar virtuoso, and they make it fit and blend beautifully. Destructive speed meets, elegant hit selection from the drum kit. The bass rumbles thunderously, but also clears its own path with creative playing. Even the vocal attack is multifaceted. 
One final note, to bring this all home to Michigan, which (though we love heavy music from all around the world) is where our beginnings and our heart lie. The album artwork is a masterpiece, which is to be expected as it's the work of Detroit's own Legerdemain. Take some time to let your mind explore this visual, then click here for more of his work.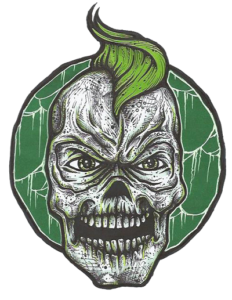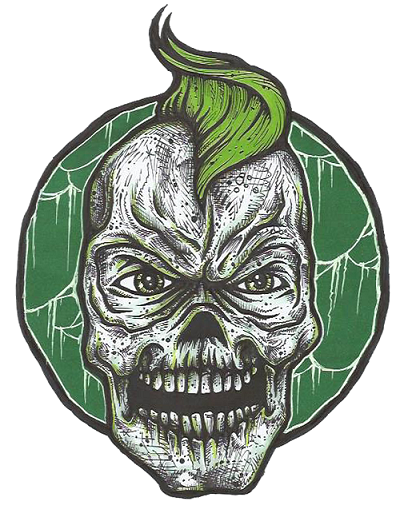 Biography:  Hayduke X has been writing for MoshPitNation since June of 2016.  Beginning in 2018, he also began writing for VM Metal Underground. Prior to joining the MoshPitNation team, Hayduke published reviews on his own blog Rage and Frustration. In addition, he has DJ'ed an online metal radio show of the same name as his blog, written for TOmetal.com, done interviews for Metal Rules, and collaborated with The Art of B Productions to create video interviews with a wide variety of bands.