Band – Necrogod
Album – In Extremis
Country of Origin – Sweden/
Genre – Death Metal
Release Date – July 23, 2021
Label – Transcending Obscurity Records
Author – Hayduke X
Behold, the first salvo of death metal brutality from this malignant brainchild of Rogga Johansson (Paganizer, Revolting, Eye of Purgatory) and The Master Butcher (Morbid Stench, Insepulto). Bringers of Blasphemy, in addition to being the first single released, is also the album opener. The is the gate which swings open, inviting you to perdition. Down tuned destruction is favored with relentless percussion, maniacal solos, and blasphemous howls of sadomasochistic horrors. Enter the world for yourself, then drop below the song for my full review.
For over two decades, Rogga Johansson has been a name worth knowing in underground Swedish death metal. Paganizer, his flagship project, has been creating HM-2 horror since 1998, but he's in about a zillion other bands and projects as well. 2014 saw the genesis of another of those projects when he began a collaboration with The Master Butcher, a death metal vocalist from Costa Rica. And thus, the stage was set. Johansson handles all the music, including programmed drums, and The Master Butcher provides the vocal attack. 2015 brought The Inexorable Death Reign EP followed by The Bifid Tongue of Doom & Death split with Morbid Stench (another project of The Master Butcher) in 2017. Now in these latter apocalyptic days of pandemic, we are finally ready to experience a full length by this duo of demolition.
In Extremis is a fitting title for this album, as the nine tracks are certainly extreme. The downtuned guitars seem to be pulling you ever further into the depths of hell. Throughout the album, he also steps up to provide solos that seem to float above the swirling void created by the rest, ready to hack and slash the listener into so much gore and bloody paste. The bass work is downright hostile, an aggressive and unrelenting thunder at the edge of consciousness. Though the drums are programmed, Johansson resisted the urge to provide inhuman speeds or repetition to the point of boredom. He seems to have been thoughtful about variety within a still unrelenting attack, as well as keeping them to human speeds. 
For his part, The Master Butcher (a new name to me) shows himself to be a rare talent. He presents a variety of takes on a deep growl, everything from raspy yells to gurgles of doom, all relatively easy to decipher (an aspect I like in my death metal). The vocals come across as both powerful and visceral. 
Two different entities in two different hemispheres call forth an ancient beast, razor sharp teeth and vicious claws. The creature stalks forth from both points of origin with nine intact heads, each more terrifying than the last. This entity is death metal in its purest form, angry and hungry, eager to feed. Invite the beast in. Let it feed on your essence and become one with it.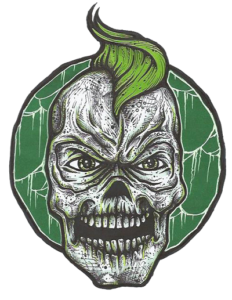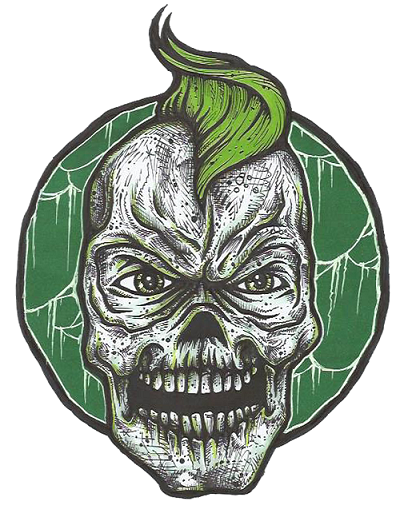 Biography:  Hayduke X has been writing for MoshPitNation since June of 2016. He is also a contributor to The Metal Wanderlust. Prior to joining the MoshPitNation team, Hayduke published reviews on his own blog Rage and Frustration. In addition, he has DJ'ed an online metal radio show of the same name as his blog, written for TOmetal.com, done interviews for Metal Rules, and collaborated with The Art of B Productions to create video interviews with a wide variety of bands.