Band – Arcane Existence
Album – Colossus
Country of Origin – USA
Genre – Symphonic Black/Death Metal
Release Date – August 20, 2021
Label – Independent Release
Author – Hayduke X
Today, in collaboration with The Circle Pit we are proud to present the official lyric video for Conclave. The video features haunting shots from nature, probably from California, the home state of Arcane Existence. Musically, the track will appeal to fans of bands such as Dimmu Borgir and Fleshgod Apocalypse. My review of the full album is below, but for now, enjoy Conclave!
Originally the solo project of Kiera Pietrangelo, for Colossus, the second full length, Arcane Existence has grown to a full band. Taking full advantage of the strengths offered by each member, the band have spawned a dark, bombastic creation, rich with feeling, and full of twists and turns. Bigger and brighter than most of the extreme metal I prefer, nonetheless Colossus has managed to capture me by presenting a varied, emotional journey.
Pietrangelo handles both guitar and bass on this release. The bass work helps anchor the album on a solid foundation. It's omnipresent without being intrusive. Chris Zinnanti joins on guitar. Bobby Carroll also adds to the guitar work with guest solos on Sovereign Blood and Castle on the Hill. Taken as a whole, there is a strong variety of playing, solid leads, rhythm guitar that helps induce head-banging, and some memorable riffs throughout. Harley Blandford handles the drum kit with driving rhythms and interesting variety. Jade Ordonez handles the harsh vocals, strong rasps that don't bury the lyrics. Last, but not least, Becca McCabe adds hauntingly beautiful and near-operatic clean vocals, as well as well placed keys and harp. 
Conclave is another world, a world of dark fantasy. According to the band:
'Colossus' is a journey through a mystical land following a cult's quest towards reaching the Colossus castle.
Given that this is what the band is trying to present, I would say mission accomplished. I am transported by the music into my imagination, which is already prone to such imagery. As with other bands who are regarded as the best of this style, Arcane Existence carry me away on Conclave. They are definitely a band to watch.
The album can be preordered through the band's Bandcamp page here.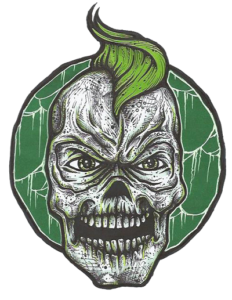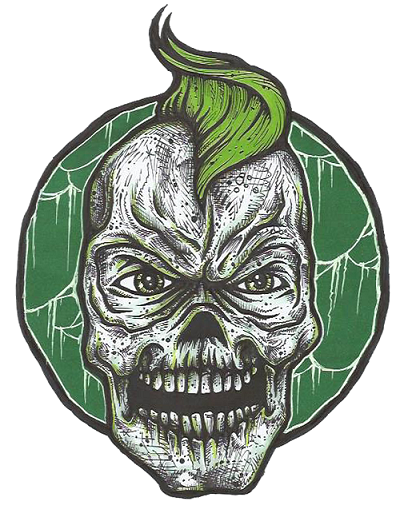 Biography:  Hayduke X has been writing for MoshPitNation since June of 2016. He is also a contributor to The Metal Wanderlust. Prior to joining the MoshPitNation team, Hayduke published reviews on his own blog Rage and Frustration. In addition, he has DJ'ed an online metal radio show of the same name as his blog, written for TOmetal.com, done interviews for Metal Rules, and collaborated with The Art of B Productions to create video interviews with a wide variety of bands.