Band – Soothsayer
Album – Echoes of the Earth
Country of Origin – Ireland
Genre – Atmospheric Sludge/Doom Metal
Release Date – April 9, 2021
Label – Transcending Obscurity Records
Author – Hayduke X
Today, we present War of the Doves, the massive new track from Soothsayer. Coming in at nine and a half minutes, the Irish quintet use every second of it to crush your soul and break your will, and it is oh-so-worth-it. Press play, then drop below the video for my full album review.
Though the band was formed in 2013, Echoes of the Earth marks the band's debut full length. Their full discography includes two EPs, a split 7" and a live album. The second EP, At This Great Depth, released by Transcending Obscurity in 2016, is what first put them on my radar. That twenty four minute, two song EP showed so much promise. To be honest, it's excellent in its own right. All of that said, this new album shows that they've used their time wisely, honing their writing chops, searching for the right tones, and generally preparing to drop a bomb so large that it'll knock the earth off of its axis.
The purveyors of pain who are doing all of this damage include Líam Hughes (voices, soundscapes), Con Doyle (voices, guitar), Marc O'Grady (guitar), Pavol Rosa (bass), and Sean Breen (drums). The album also features an impressive list of guests with the following all appearing at some point on the album: Eugene Robinson (Oxbow), Paul Catten (Medule Nocte, Murder One), Ralf Garcia (Requiem, Wolf Counsel), and Dave Ingram (Benediction, Hellfrost and Fire). Regardless of the individual make-up of each track, all six are well composed, obviously connected, and hit with purpose and power.
Echoes of the Earth is the latest in a growing stable of albums on Transcending Obscurity that hit with absolutely crushing weight. Releases by Jupiterian, Lurk, Eremit, Subterraen and more all prove the label to be a collector of mind crushingly heavy doom/sludge amongst their wider collection of cross genre excellence. Soothsayer have created a weapon of aural destruction. They use it with both finesse and power, until the listener is left bruised, bloodied, and smiling like a lunatic. Come on lads, hit me again!
Go to the Bandcamp here to pre-order.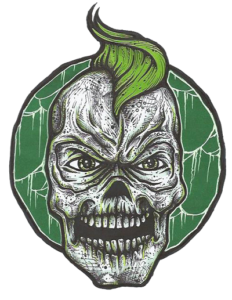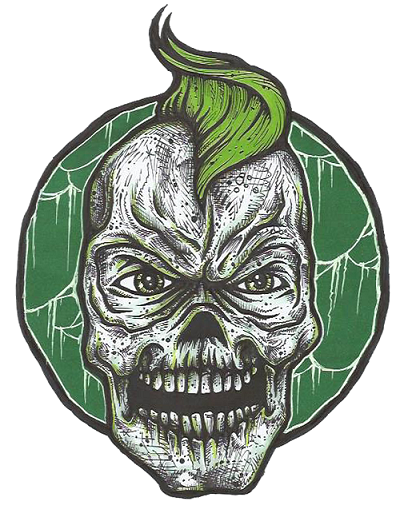 Biography:  Hayduke X has been writing for MoshPitNation since June of 2016. He is also a contributor to The Metal Wanderlust. Prior to joining the MoshPitNation team, Hayduke published reviews on his own blog Rage and Frustration. In addition, he has DJ'ed an online metal radio show of the same name as his blog, written for TOmetal.com, done interviews for Metal Rules, and collaborated with The Art of B Productions to create video interviews with a wide variety of bands.