Band – Sepulcros
Album – Vazio
Country of Origin – Portugal
Genre – Death Doom
Release Date – March 12, 2021
Label – Transcending Obscurity Records
Author – Hayduke X
It is our pleasure today to present the first opportunity for you to listen to Marcha Funebre by the Portuguese Death Doom titans Sepulcros. The massive track comes from Vazio, the debut full length from the stellar quintet. The track is Exhibit A for the statement that the new band is punching way above their weight class. A band isn't supposed to be this immediately good. Check it out for yourself, then drop below the video to read my full review.
Thirty-seven minutes of sonic anguish. That's what you get from Vazio. That includes about three minutes of intro and outro, both of which work, plus four massive slabs of destructive pain. Many bands have trod this path of death doom before, but few capture the emotion necessary to sustain the listener through the plodding pace and wall of sound. Those that do so, find ways to insert real emotion in the glacial creep of their sound. Add Sepulcros to the list of those bands who do exactly that. 
Though atmosphere is of utmost importance on this type of release, it's also important to note the individual strands of this dark web. Up front, SB is responsible for that insidious bellowed growl. I love the placement of the vocals in the mix. It's as they swim in and out of the riffs, like a predatory shark, sometimes seen and sometimes not. There is also a harsh scream that cuts like the razor's edge of a shark's tooth. NZ and RT combine on guitars, which include everything from tremolo picking to slow and brutal doom riffs. These are the waves that the shark swims through, sometimes calm, sometimes choppy and destructive. AH handles bass duty, a powerful presence below the surface, hard to distinguish in the deep black, but definitely felt. Finally, rising from the depths like a leviathan, we have the drumming of JS, full of crushing power and unexpected speed.
When the opportunity presents itself, dive deep into Vazio. Though the album title translates into "empty", the music is full of power and presence. Perhaps it is how the ultimate Emptiness expels itself.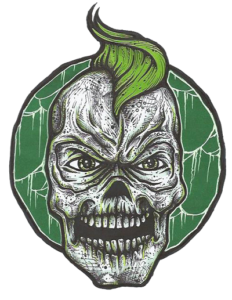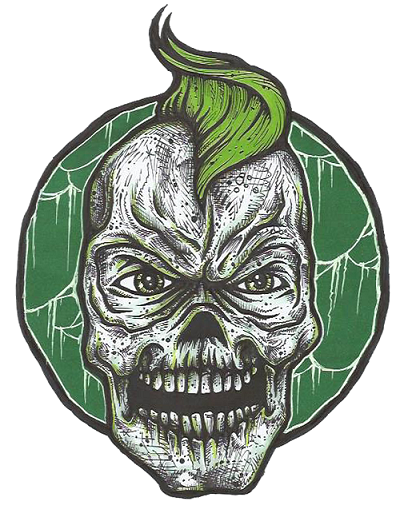 Biography:  Hayduke X has been writing for MoshPitNation since June of 2016. He is also a contributor to The Metal Wanderlust. Prior to joining the MoshPitNation team, Hayduke published reviews on his own blog Rage and Frustration. In addition, he has DJ'ed an online metal radio show of the same name as his blog, written for TOmetal.com, done interviews for Metal Rules, and collaborated with The Art of B Productions to create video interviews with a wide variety of bands.