Band – Aerosol Jesus
Album – Survive
Country of Origin – UK
Genre – Post-Sludge
Release Date – April 23, 2021
Label – Sludgelord Records
Author – Hayduke X
Today, it is our distinct pleasure to present to you the track Drown from the massive new Aerosol Jesus release Survive. The track is devastating and takes no prisoners. In addition, the track features Tanya Byrne from Bismuth. Listen for yourself, then drop down to read my full review.
Though a relatively new project, Aerosol Jesus are already staking a claim to a unique excellence in the world of sludge. The band exploded onto the scene in 2018 with the Failure EP, and now they're about to release their next foray into darkness in the form of Survive. The first touchstone that comes to mind on hearing these five tracks is My War by Black Flag. The sense of weaponized anguish and emotion on Survive is similar.
Though I can't find any information on the lineup or makeup of the band, I can tell you that those involved are not afraid to take a variety of approaches. Crushingly heavy is the standard, but there are moments in which the weight is lifted to better express the pain. Drums are pummeled into oblivion for certain, but the drummer also shows a deftly creative touch, and is capable of lightening up when necessary. The guitar tones are generally thick as molasses in January, as my grandma used to say, but can move into quiet subtlety as well. The bass is a dark beast primed for attack, but also a steadying presence. The vocals run the gamut from spoken word to barks and bellows and screams of rage.
Aerosol Jesus is a sludge band, but one which recognizes the genres roots in hardcore punk and wears them proudly. There is a sense of the DIY spirit in these five tracks, as well as an emotional honesty in their exploration of darker emotions. Two weeks ago, I hadn't heard this band name before. Today I type this as a fast fan. Survive is essential listening. Press play and get pummeled.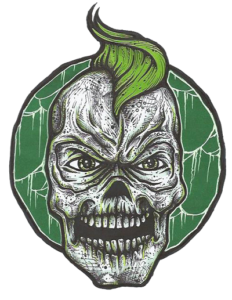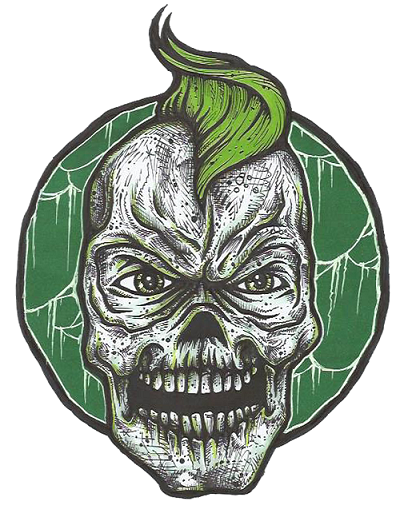 Biography:  Hayduke X has been writing for MoshPitNation since June of 2016. He is also a contributor to The Metal Wanderlust. Prior to joining the MoshPitNation team, Hayduke published reviews on his own blog Rage and Frustration. In addition, he has DJ'ed an online metal radio show of the same name as his blog, written for TOmetal.com, done interviews for Metal Rules, and collaborated with The Art of B Productions to create video interviews with a wide variety of bands.