Band – The Restarts
Album – Uprising
Country of Origin – UK
Genre – UK
Release Date – October 25, 2019
Label – Pirates Press Records
Author – Hayduke X
Crass – The Feeding of the 5000 (1978); The Clash – London Calling (1979); Subhumans – The Day the Country Died (1983); Dead Kennedys – Bedtime for Democracy (1986); Anti-Flag – For Blood and Empire (2006);
What do all of the above have in common? They form my pantheon of upper echelon punk albums. Though I mostly listen to and write about metal these days, in my heart, I'm a punk. In many ways, understanding these albums is a big part of understanding me. I would like to submit (to myself) a new upper tier album for consideration. In doing so, I grant probationary status to The Restarts – Uprising (2019). If it holds up the way I'm expecting it to, then it belongs on the same list.
So much of punk is about what is being said, and The Restarts have much to say. They don't speak from the comfort of their couch either. Much of the content is inspired (according to the promo material I received) by Robin's humanitarian work, including recent time spent in Palestine. Every track here is a battle hymn for resistance and should be fully ingested. I'll start by pulling some key lyrical phrases and talking about five of my favorite tracks (though every track is essential really).
Let's start with the first track on the album. Panic begins with a sample from Greta Thunberg, which is then used in the chorus. "I want you to act…Act as if your house is on fire." This type of reaction is necessary in the current crisis and the track fully captures the urgency.
In the middle of the album are three back to back tracks that will have your fist pumping, brick in hand, and your voice calling out in solidarity.
Up first is, (and my favorite track on the album) Out and Proud, an anthem for the LGBTQ community and a call to battle against the repression felt worldwide by this community. Whether we are part of the community of not, we need to act in solidarity with this call. The chorus defiantly calls out: "Out and loud – Queer and proud/Fuck you/Out and loud – Queer and proud/fight back/Out and loud – Queer and proud/world wide/Out and loud – Queer and proud/right now."
Next, The One Percent rips into the neo-conservative economic policies springing up worldwide and the damage they cause to the poor and the working class. The policies, of course, benefit the wealthy on the backs of the rest of us. Always remember, we are more than they. From the chorus: "Their crippling austerity Is ripping up communities/Our neighbourhoods socially cleansed Extortionate rising rents/Bailed out the banks with our money The poorest in society/Neglected by this government Who only serve the one percent."
Then we have the track viscerally formed by Robin's time in Palestine, entitled Uprising. The chorus, referring to the Palestinians, screams: "Denied Existence/Denied their rights/Rise up resistance/Ain't no excuse for apartheid." We shout in solidarity with the sample at the end: "Free, free Palestine!"
Just a couple of tracks later is Black Dog, an awareness raising ode to the current mental health crisis. The track wraps up with the poignant words, which I would echo: "Please keep fighting please keep living/You need to break out of this/subconscious prison/No need to be perfect/your life is worth it/show love and support to those who deserve it."
This is just a small sampling of the issues tackled in the dozen tracks found on Uprising. Each calls attention to an urgent issue we face, and though they are a UK band, the tracks are worldwide in their scope. Join the Uprising!
Before wrapping up, I'd like to share a few thoughts on the music itself. The trio masterfully uses a wide variety of punk rock influences in a varied yet cohesive way. The riffing is strong, whether uplifting, aggressive, or dissonant (all of which appear). The rhythm section moves things along with a solidity that builds the foundation for the message. There are thrash, ska, and classic punk influences throughout, a guitar solo here and there, well placed and well chosen samples, and even some gnarly electronic work in a spot or two. Every track has it's own personality, yet the whole is clearly a single journey. Impeccably done in every way.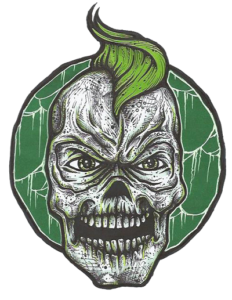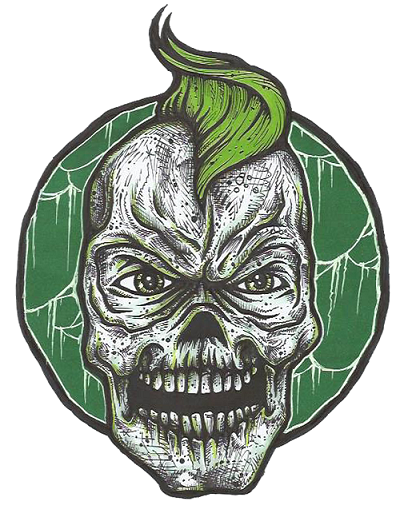 Biography:  Hayduke X has been writing for MoshPitNation since June of 2016.  Beginning in 2018, he also began writing for VM Metal Underground. Prior to joining the MoshPitNation team, Hayduke published reviews on his own blog Rage and Frustration. In addition, he has DJ'ed an online metal radio show of the same name as his blog, written for TOmetal.com, done interviews for Metal Rules, and collaborated with The Art of B Productions to create video interviews with a wide variety of bands.