Band – Terminal Nation
Album – Holocene Extinction
Country of Origin – USA
Genre – Metallic Hardcore/Death Metal/Powerviolence
Release Date – August 7, 2020
Label – 20 Buck Spin
Author – Hayduke X
I don't know how many of our readers like mosh pits. It's certainly a metalhead thing, but also a niche thing, even within the scene. Even shows that I go to that have pretty sizable pits seem to only include a relatively small number of fans. Many more stand around the pit and watch the show. My first listen to Holocene Extinction told me one thing…a pit at a Terminal Nation show would be one serious affair. It's not that I would be scared off by that. I would just expect contact to feel like being slammed with bricks. Moshers would go neanderthal. Random obliterations would occur. And I would love every minute of it.
With all of that said, and as much fun as the pit would be, moshing is not the main purpose of Terminal Nation. The other thing I realized early on in my first listen to Holocene Extinction is that the band is aggressively political. Every track has some message, primarily having to do with how humanity has ruined itself and the entire planet in the process. The lyrics are not poetic. They are in your face. The old school hardcore punk influence is strong here. Think Dead Kennedys mixed with some nasty modern death metal. Brutal and unrelenting.
Hailing from Arkansas, Terminal Nation is a quintet that features the following lineup: Chase Davis causes rifts in the tectonic plates with his aggressive drumming; Chase Turner sends waves of low end destruction out, wielding his bass like a WMD; Tommy Robinson and Dalton Rail trade sick licks and riffs, terrorizing your neighbors near and far; Stan Liszewski barks like a madman who sounds like he studied at the vocal school of Barney (in ND we trust); The whole team, except drummer Davis also contribute to the vocal cacophony. Sonic destruction ensues.
While the band is musically ugly, confrontational, and catastrophic, it is ultimately just the Mad Max vehicle for their message. I can't say it any better than they do themselves on their Facebook page:
THE LINE IN THE SAND HAS BEEN DRAWN, WHICH SIDE WILL YOU BE ON?
I know which side I'm on, right beside these warriors and all of similar message and mindset. Which side are you on?
Stayed tuned after the preview for an interview with Stan Liszewski, vocalist of the band.
Hayduke X: Congratulations on the upcoming release of Holocene Extinction. It's a pretty fantastic album. Kind of like being hit in the head with a brick wall. How do you guys feel about it?
Stan Liszewski: I am extremely happy with the final product. We have tossed around the idea of doing a full length album for almost two years now and we spent that long in writing and rewriting these particular songs. Unlike many of our previous releases, we invested a lot more time in the writing and recording process to put out the best possible product we could. Anyone who is a fan of our previous efforts can look forward to hearing this because I believe this album encapsulates everything people love about Terminal Nation, but cranked to 11.
HX: It's actually my first exposure to you guys, but I can say that I'll be checking out your back catalog. Holocene Extinction got my attention in a big way. Before we delve into the album, can you give me just a quick history of the band?
SL: Sure, this band more or less started as kind of a side project with plans to drop a demo and play a few shows locally in the Little Rock area. Chase T (bass) and I were hanging out nearly every day. We both were in other bands, but we wanted to do a project together and make it something that embodied more of a punk leaning ethos, something raw. We started Terminal Nation in 2014 and dropped a demo and played a small handful of shows that year. The stuff was pretty well received from the jump. We got a decent review in Maximum Rock & Roll zine, which got the attention of Bob (drummer of Lack of Interest and who runs Deep Six Records). He sent us an email asking for a copy of the demo (which had already sold out). That was mindblowing and one of my favorite labels ever, so I sent him a personal copy of the demo and from there he had offered to do a 7" EP for us, at which point it kind of forced this band to be something more than a side project to kill time.
HX: So the original plan was just to have some fun and play some punk, but you didn't initially plan to have it go far? Were/are other of your projects going anywhere? Are any of them still going?
SL: In a nutshell, yes. There was a huge lack of bands in Little Rock around 2014, so we started this band because we wanted to be in a band of this ilk, and we could help to fill that local band gap for shows. As of now, Terminal Nation is the only band all of us have with the exception of our guitar player Tommy, who also plays in a newer hardcore band called Condemn. They more of a Hatebreed-esq style hardcore band. Good stuff.
HX: Very cool. Let's talk about the band's style a bit. I have to say that your vocal style reminds me a fair bit of Barney, and I see Napalm Death listed as one of your influences. Has that been your intention?
SL: I would absolutely include Barney on a list of influences. I'm pulling a lot of influence from early grindcore and early power violence stuff. I love an extremely raw and organic vocal texture. In the world of hardcore or punk, what I think makes a good vocalist is personality and character. If you listen to our music, I think a lot of personality bleeds through in the vocals. While I pull from certain influences, I pride myself in having a unique sound and delivery style. I hear a lot of people say that my vocals sound like nothing else they have heard before, which for better or worse, is exactly what I am going for.
HX: This is a bit of a tangential question, but as a fellow Napalm Death fan (they're my favorite extreme band), do you have a favorite release by them?
SL: So these might be the most basic of answers, but probably Scum. I heard From Enslavement… first and fell in love with that album, so it holds a place for me because of that, but when I heard Scum it blew my mind with how raw and dirty and just evil it sounds. It's perfect.
HX: Yeah, it's fantastic for sure. I'm a bit rare in that Utilitarian is my favorite. I think they're in a career renaissance right now, but I love all their albums, even the "bad" ones. How has the Terminal Nation sound evolved from the demo to Holocene Extinction?
SL: I agree with that. Their catalog has many layers to it and I can take enjoyment in the majority of it.
I would say that we have certainly gotten considerably heavier and become a more cohesive unit. The song writing is more complex. Some folks have mentioned that we have shifted completely from being a hardcore band to a metal band. While I can see that perception of it, if you listen from the beginning of the catalogue until now, there is a clear linear progression where things get heavier, faster, harder and more intense. I think that the sound we have now would've been the natural evolution of the band eventually. When Dalton joined the band as our second guitarist (between the release of Waste and Absolute Control), things really ramped up into getting a lot heavier. He has more of a metal background than anyone else in the band and his input in the writing process has beefed the sound up quite a bit.
HX: Do you write collectively? What's that process like?
SL: Most of the time, in a collective process. One member, usually Tommy or Dalton, will come up with, like a cool riff or part on their own, bring it to practice and we all just kind of build off of that, just throwing ideas until something sticks and it starts to blossom. I usually let the dudes playing the instruments hash out the initial template, then I'll throw in my ideas on top of that. There's been a few times when Tommy will get into the zone on his own time and write a whole song, which is what happened with the title track to Holocene Extinction. He wrote all of the instrumentals and recorded a demo of it himself, brought it to practice and we were essentially like "yeah, this is perfect, let's not change anything about this".
HX: How about lyrics? Is that collaborative also?
SL: The lyrics are almost exclusively my responsibility. I think there are 3 or 4 songs in our catalogue that Chase T and I have worked on together but the vast majority of the lyrics are done by me.
HX: Talk to me about themes in the lyrics (though the themes are pretty clear to the listener).
SL: I take a lot of lyrical inspiration from bands like Infest, Earth Crisis, Left For Dead, and bands like that with a real head-on approach to the world around them. It's not my style to leave a lot up for interpretation. The new record touches on stuff ranging from climate change, to the ills of capitalism, to big pharma's stranglehold on the sick, to American imperialism. It's seldom you'll come across a Terminal Nation track and be like "hmm I'm not sure what this song is about".
HX: Yeah, it's pretty blatant, which is sometimes refreshing. I think that right now is a time for being blatant. The album is angry. Do you intend it to be a reporting of the horrible realities of the time we live in, or a wake up call with the intention of inspiring action?
SL: The intent was more so to write an album about what is going on right now. It's funny, because most of the lyrical themes of this record were set in stone last year, the record was recorded in September 2019 and they are now, in this very moment, more relevant than they ever were before. That said, we are from Little Rock, Arkansas. There have been people who have told us that being exposed to us has opened up their way of thinking and in turn, made them look deeper into issues that they had never been previously aware of, and in some facets lead to direct action. That is like a homerun to me.
HX: That's amazing! Yeah, I wanted to ask you about being from Little Rock. That's not the first place I would think of for such an overtly political band. How is the band received there?
SL: For the most part, it's great now. We have been around here long enough now, that while there are still a handful of detractors, I think they've realized that we are here to stay. On top of that, we are definitely a cog in the wheel of a cultural shift in the city. I've had conversations with some of the metal scene veterans who are really stoked that we exist as a band in that city. They have been wanting to crush the outside stigma of being perceived as a city full of dumb, ignorant, racist rednecks. Things are getting a lot better, if you look at Mutants of the Monster fest, an annual metal fest that happens in LIttle Rock, it has recently featured a lot of more forward-thinking bands and it's been really refreshing. Like I said there are a handful of haters, which is expected, but they occupy 0% of my mental capacity.
HX: That's really awesome to hear. Do you see similar positive change on a wider national scale, especially with uprisings that began after the recent George Floyd murder? Protesting has happened in these cases before, but does it feel a little different this time?
SL: Yes, this time feels much different. We are already seeing some change because of it. I hope to see more change because of the constant pressure. There has never been anything like this before. It's incredible.
HX: I agree. There seems to be much more mainstream acceptance of protesting and the stated goals of the protests. I also love seeing systemic change starting as, for example, MPD is defunded, among other things. What do you see as a really key issue that can and should be addressed as a next step?
SL: This is probably an extremely broad and surface level answer, immediate nonetheless, but for there to be sweeping change there has to be accountability. The killers of George Floyd and Breonna Taylor have to be punished to the fullest extent. The world is watching right now and they have to make an example of them, so that the next time a cop considers killing an innocent person, they might think twice if they know that they're no longer untouchable and will have to face consequences.
HX: I think that's a fair answer. It's something that's actually manageable and within the realm of possibility too, especially if we can keep the pressure on. Back to your lyrics for a minute. Do you have any favorite lyrics from the album?
SL: It's tough to nail down one, but if I had to I'd probably go with the last line in the track Orange Bottle Prison. "If the drugs don't kill me then the price of them will. Price gouging the sick, pay or be fucking killed"
HX: The track is about the pharmaceutical industry?
SL: Yep. Well, more of a self reflection of the frustration of being forced to play along with the pharmaceutical industry's games.
HX: Yeah, the healthcare industry in this nation is one of the big systemic things which needs changing. The album cover seems like a great fit for the album. What can you tell me about the art and the artist?
SL: The album art was painted by Adam Burke. I have admired his art for a long time and knew I wanted to collab with him for the eventual LP. He's done cover art for Gatecreeper, Fit For an Autopsy, Eternal Champion, Creeping Death and more. His stuff is always epic and breathtaking. To pair with the album title I wanted something that symbolizes death (a large skeleton/reaper like figure) looming over something that represents capitalism (large industrial buildings), and combine that with a pocket watch to represent the figurative doomsday clock. I did an extremely poor sketch of this and sent it to Adam last year and he took my concept and made it into an unbelievable piece of art. I am so happy with it.
HX: It's beautifully done and the symbolism is clear. This is your first release on 20 Buck Spin?
SL: Yes. First 20 Buck Spin release!
HX: How did that all come about and how has the experience been so far?
SL: It's been so awesome. Dave at 20 Buck Spin has been so chill and easy to work with. The partnership came about in such a simple and basic way. We had already recorded, mixed and mastered the record but were lacking in having a label to do the release. There was interest from some spots but things were a bit convoluted and we ultimately couldn't settle with a home that felt right for the record. One night, just frustrated at how complicated the process got, I reached out to the label with the full record. A few weeks later he hit me back and was just down to do it. Like, no bullshit, just was like ready to make it happen. It was really as simple as that.
HX: That's awesome. I've heard good things about the label. I know they, along with Gilead, are involved with Migration Fest. Will we see you guys there (once such things are happening again?
SL: Funny story. We were asked to play this year's Migration Fest and unfortunately there was already a family obligation that a member had that same weekend, so we had to decline. Fast forward a few months and Migration fest isn't happening this year and there are no more obligations for anything thanks to COVID-19. That said, I absolutely hope to play it eventually.
HX: It's on my bucket list for fests. I was at Gilead Media Fest in 2014, the last one before Gilead joined forces with 20 Buck Spin to start Migration Fest. Plus, I'm a fan of Pittsburgh. Hopefully I can make the one you guys play, when that happens. What's next for you guys? I'm assuming touring is on hold. Are you writing again already?
SL: Touring is on hold for the foreseeable future. It's unfortunate because we had some big plans to hit places we have yet to go to with the release of this album. We are stoked to resume that whenever it's safe to do so. We will absolutely do another full length record, but that'll be some time from now, I'm sure. Maybe in the interim we'll drop an EP or a split or something to hold folks over. For right now, we're just kind of living in the moment and soaking up the first record. We'll cross those bridges as we come to them.
HX: What's on your personal playlist right now, especially lesser known bands that need some light shone on them?
SL: Some bands that I've been jamming and that have peaked my interests recently include Hyperdontia, Time and Pressure, Stepping Stone, Undeath, Faim, and Slowbleed. All intense but sonically different styles.
HX: I'll have to do some listening. I'm a Hyperdontia fan and have seen the name Undeath floating around lately, but I'm actually unfamiliar with the rest. What else should we know about the band or the album?
SL: I think we covered mostly everything. I will say that it's a record with challenging subject matter and will be difficult to classify in terms of genre. I wanted to push boundaries with lyrics and with the music and I think we succeeded on both fronts. I'm excited for everyone to listen.
HX: Awesome! Thanks so much for taking the time to give me this great interview. Have a fantastic day.
SL: I admire the way your questions were so thoughtful and want to thank you for taking the time and effort to make it happen!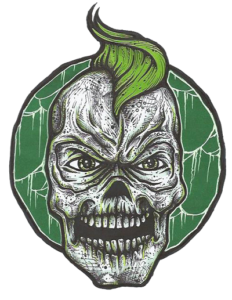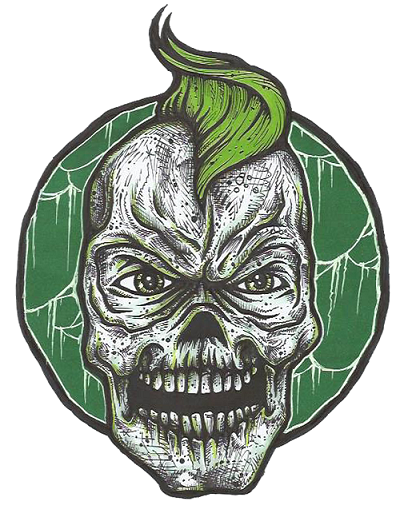 Biography:  Hayduke X has been writing for MoshPitNation since June of 2016.  Beginning in 2018, he also began writing for VM Metal Underground. Prior to joining the MoshPitNation team, Hayduke published reviews on his own blog Rage and Frustration. In addition, he has DJ'ed an online metal radio show of the same name as his blog, written for TOmetal.com, done interviews for Metal Rules, and collaborated with The Art of B Productions to create video interviews with a wide variety of bands.