Band – Teratolith
Album – Eclipse
Country of Origin – Unknown
Genre – Avant Garde Occult Black Metal
Release Date – September 25, 2020
Label – Brucia Records
Author – Hayduke X
Once again, we have partnered with Brucia Records to bring you a track premiere, this time from the shadowy artistic endeavor known as Teratolith. The creators choose to keep details of who and where private, preferring to let the music speak for itself. Thankfully, in this case, it does. First, some logistics. Here are my recommendations as to how to handle this feature post. First, scroll down between the review and interview to press play on Seven. Then, with the entrancing track in your ears, come back to read my full review, stopping and scrolling to press play again as often as is necessary. Finally, read the interview below the track. Without further ado, go press play, then read on!
Eclipse is really a collection of two EPs in a sense, each released at a different time within the last two years. Though this is the case, it is my educated guess, upon hearing how well the entire release (both together) work as a cohesive whole, that the plan all along was for this to exist as one entity. Thankfully, Brucia Records is providing the opportunity for just that with a digital/cassette/CD triple threat release. 
Across eight tracks, Teratolith delves deep into the other through a hypnotic combination of black metal riffing, drumming, and vocals, integrated with haunting drone and layers of ambient noise. Reverberated harsh whispers, bells, strange hums, and dark vibrations all inhabit this space, a space which is its own entity. Eclipse, though it sneaks up on you with its subtlety and restraint, gets its hooks deeply embedded early on. Upon my first listen, I walked away feeling that I had heard something quite good. Its the rest of the story which really tells the tale. Time and again I found myself inexorably drawn back to this album, more than would have been necessary to prepare for the feature. I'm fairly convinced that I still don't fully understand it, but I believe I'm coming closer to feeling it. 
Many albums over the years have taken me into dark places. Some have left me felling disoriented. A rare few leave me feeling physically changed, and even less do so with every listen. Eclipse is, so far, that final type of album. My hackles are raised. I feel an ominous disquiet. Something shifts. I'm not sure what conjuration Teratolith are performing, but it is undoubtedly visceral and it is undoubtedly worth your time.
Hayduke X: Congratulations on the upcoming release of the mind bending Eclipse. How are you feeling about the final results of the album?
Teratolith: I am very rarely satisfied with my creations but this time I think the results are acceptable. Of course, some things could be done better but I had no access to professional studio etc.
HX: The tracks were released digitally in the past in the form of two EPs. How does it feel to be able to present Eclipse to the world in a physical format?
T: It feels great. It is not my first physical release, but for the first time I work with the label which is really committed to what they are doing. I am really grateful for all things Brucia has done to promote this release, including this interview haha.
HX: You choose to remain anonymous. What can you tell me about the purpose for doing so?
T: I do not care about names, even our names. I want to promote our creations, not ourselves. Art should speak for itself.
HX: According to your bio, Teratolith is more than a band. You present it as an "artistic initiative". Can you delve more into what you mean by this?
T: Teratolith revolves around the topic of death, both in terms of music and other forms of art. To be honest, right now I am much more focused on visual arts than music. It is way easier to draw or paint in the woods than recording music hahah.
HX: How do the audial and visual aspects of your art intertwine on this release?
T: It is up to the audience. For me, it took me several iterations of the cover artwork to be satisfied with the results, especially in terms of artwork and music fitting together.
HX: Your bio further says that the project explores "obscure realities". Can you be more specific about what this means?
T: For me, the world around is not limited to the things we perceive via five senses. There are things hidden from our view – and most of them can be perceived as hostile or inhuman. I want to channel it into various forms of art.
HX: Describe for us your creation process as much as you're able to.
T: Usually I compose my music by creating synth tracks to build the dissonant patterns and wall of sound. Later I improvise and modify all riffs. In terms of visual art, I almost always improvise – as if I have no control over what I draw and paint.
HX: What do you hope listeners gain from experiencing your art?
T: Nothing good or pleasant, hahahah
HX: What's next for this initiative?
T: Art exhibitions. Also, the next full-length album is in the making but it may take a while, even several months.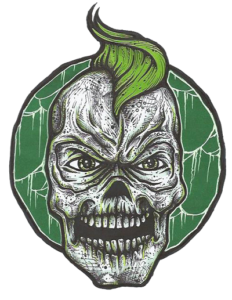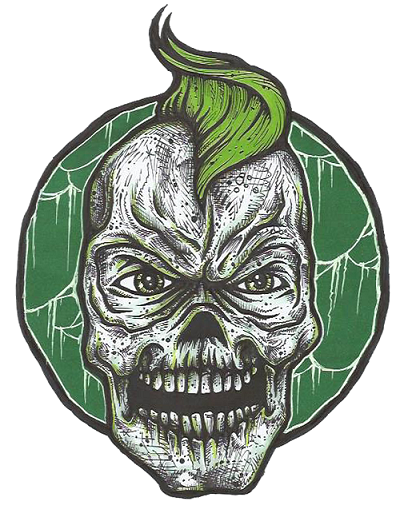 Biography:  Hayduke X has been writing for MoshPitNation since June of 2016.  Beginning in 2018, he also began writing for VM Metal Underground. Prior to joining the MoshPitNation team, Hayduke published reviews on his own blog Rage and Frustration. In addition, he has DJ'ed an online metal radio show of the same name as his blog, written for TOmetal.com, done interviews for Metal Rules, and collaborated with The Art of B Productions to create video interviews with a wide variety of bands.