Band – Had
Album – Had
Country of Origin – Denmark
Genre – Death Metal
Release Date – September 11, 2020 (Cassette Release)
Label – Extremely Rotten Productions
Author – Hayduke X
Welcome to a new/old idea. Apparently some writer friends of mine have embarked upon an adventure to do some tape trading, with the ideas of spreading the word on underground metal in the old ways. A few weeks ago, I connected in person with VUK from The Metal Wanderlust to enjoy some heavy music, discuss metal, and talk shop. He mentioned that he was trading some tapes with progcaveogier for this purpose, and passed a few on to me, which he had acquired himself. This is the first review to come from that meeting between VUK and I.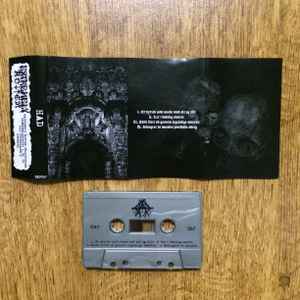 Had are a relatively new band from Copenhagen, Denmark. They formed in 2020, the same year they released this EP. Though they are signed to the mighty Dark Descent records, who provided a CD release, this came onto my radar as a cassette, which was put out by Extremely Rotten, also from Denmark. In addition, Me Saco un Ojo Records has released a 12" vinyl version.
Musically, the EP provides an entrancing, yet murky doomed out death metal sound, as if some horror of hell has managed to crawl forth from the sewers and is now hunting for flesh. H (Deiquisitor and many more) pummels us with aggressive, yet creative drumming. M (Hyperdontia and many more) provides everything else, including hammering bass, slithering riffs with staying power, and a breathy growl that sounds like an incorporeal demon whispering violent instructions to your subconscious. Make no mistake. This EP is nasty in all the best ways.
The cassette comes in a standard case with clear cover and black back. The j-card has three full panels with the cover and other art on one side, and lyrics (translator needed, for us English speakers) on the other. The cassette itself is silver, with the band logo and song titles printed in black. All four tracks are presented on both sides. 
When VUK gave me the cassettes, I had no idea what any of them were. I've started with this one mostly because the art spoke to me more than the others. I have yet to hear what the others sound like, but this is a strong place to start. It seems like the type of release which fits well on a cassette – filthy, feral, haunted, underground. Full support. Go find this one in your preferred format.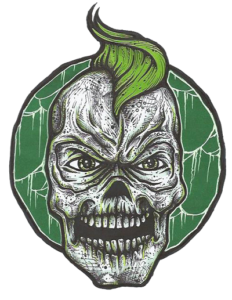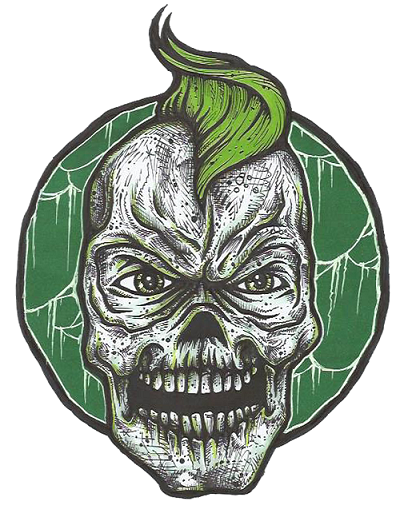 Biography:  Hayduke X has been writing for MoshPitNation since June of 2016. He is also a contributor to The Metal Wanderlust. Prior to joining the MoshPitNation team, Hayduke published reviews on his own blog Rage and Frustration. In addition, he has DJ'ed an online metal radio show of the same name as his blog, written for TOmetal.com, done interviews for Metal Rules, and collaborated with The Art of B Productions to create video interviews with a wide variety of bands.