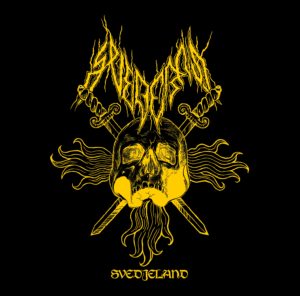 Band – Svederna
Album – Svedjeland
Country of Origin – Sweden
Genre – Black Metal
Release Date – April 20, 2018
Label – Carnal Records
Author – Hayduke X
Sometimes you just need some straightforward viciousness in your life. Svederna, from Sweden, are here to provide that for you with their second wave black metal attack. Rather than relying on avante garde features, new wave instrumentation, or post-anything to make an impression, the trio from Värmland are instead master chefs. They take a tried and true recipe, and then create a perfect dish from it. No need for garnish or fancy sauces, the main dish is perfect as is.
Formed in 2012, Svederna have started off with a bang. 2013 saw their first full length release, followed by an EP in 2014. Then things slowed down. Back in April, we saw their second full length Svedjeland after a four year hiatus. I was immediately grabbed by the excellence of the album, and in fact published an interview with the band earlier in the year. Due to the activity of my own life, I haven't been able to write a proper review until this moment, but it has stayed in my regular rotation that whole time. I have also noticed the beautiful LP version that is on my wishlist (go grab that!).
One thing about playing in a trio, it is often said, is that you have nowhere to hide. Any lack of proficiency is readily heard. It must been then, that each member is proficient with their chosen instrument, though this is not a trio in the traditional sense. There is some sharing of duties in the studio setting. Thunarf is credited with drums, bass, and guitar. Weingroth apparently handles bass, guitar, and additional vocals. Finally, Primathor is a dedicator vocalist, and a ripper one at that. It makes one wonder how this would play out in a live setting. Regardless of the lineup, the tracks are all tight, vicious, and rending.
Recommendation – Back to exceptional basics.
Rating – 4/5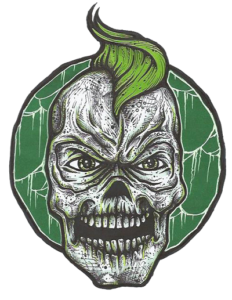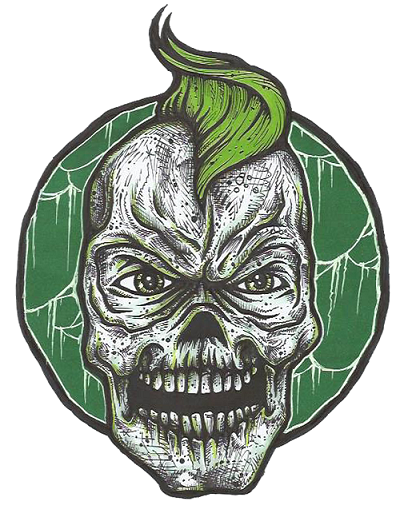 Biography:  Hayduke X has been writing for MoshPitNation since June of 2016. Prior to joining the MoshPitNation team, Hayduke published reviews on his own blog Rage and Frustration. In addition, he has DJ'ed an online metal radio show of the same name as his blog, written for TOmetal.com, done interviews for Metal Rules, and collaborated with The Art of B Productions to create video interviews with a wide variety of bands.