Band – Stortregn
Album – Impermanence
Country of Origin – Switzerland
Genre – Technical/Melodic Black/Death Metal
Release Date – March 12, 2021
Label – The Artisan Era
Author – Hayduke X
I first discovered Stortregn through Emptiness Fills The Void in 2018. Even though the band is pretty technical (not usually my favorite), the album checked a lot of the right boxes for me, leading to a review and interview with the band (which I'll link near the start of my new interview). I've dug back into some of the previous discography to find that the band seems to have always had a lot of those elements I like, at least in embryo. The positive news continues with Impermanence. Though I find Emptiness to be a more cohesive album, Impermanence presents us with a host of absolutely stellar individual tracks. (read the prior sentence as further foreshadowing of the interview below) 
By now, you're hopefully wondering what exact boxes this band and album check for me. To start with, they avoid my number one complaint with technical death metal. That is to say, they don't use the tracks as mere platforms for showing off barely related technical wizardry. To put this positively, Stortregn write cohesive songs, where each part has a distinct purpose in pushing the narrative forward. Another positive for me is the blend of elements involved. It has often been said about Emptiness that the band beautifully blends in a hearty helping of melodic black metal. While that is true here, I would say Impermanence leans back further towards the death metal side of the spectrum, and that's alright. Regular readers know my love of black metal, but here, the blend is right for what the band is doing. 
The eight tracks found on this album take the listener on a soaring forty-five minute journey into realms beyond. The sound is fresh, but certifiably Stortregn. For the first time in their history, the Swiss band have written back to back albums with the same personnel, and the familiarity shows. The production gives the album a brightness that doesn't wash out the heavy. Overall, Impermanence is both introspective and a rip-roaring good time. Don't believe me? Check it out for yourself, then jump down and read the interview.
Hayduke X: Thanks for taking some time to answer some questions for me once again. You were kind enough to answer some questions for Emptiness Fills The Void around the time of its release as well, the results of which are here.
Johan: Thanks for having us!
HX: Since we covered a lot of your history as a band in the prior interview, I'll focus pretty heavily on Impermanence here. To start with, how is the band feeling about the album?
Manuel: We're very confident about the potential of this new album. For Emptiness Fills The Void, we turned everything to 11. Well, I guess we can say we cranked it up to 12 this time!
HX: It's been nearly three years since you've released music. Why is that? Is any of that due to pandemic slow downs?
Manuel: Impermanence was almost totally recorded before 2020. What takes time is everything afterwards: the artwork, looking for labels, fitting into the schedule, promo videos…the list goes on! So we never stopped for a break, really.
Duran: In 2018, we released Emptiness, in 2019, we released the Evocation of Light vinyl, while composing and recording the next album in the second half of the year. We would have been ready to release Impermanence earlier, but times were a bit uncertain, so we went with the flow. In the meantime, the band went to record the bonus tracks for the re-release of Evocation of Light at the end of 2020 through Swedish label Black Lion Records. We also worked on some videos. You might have seen our latest one, Multilayered Chaos. We've also been updating our gear and getting new toys to play with. We can't wait to play live with them!
HX: As far as I can tell, you've continued with the same lineup that solidified in 2013. How much of a factor has that been in the ability to create this ambitious album (which you guys nailed, by the way)?
Duran: Composing the album was not an easy period and generated a bit of tension. It's a normal part of the composition process, because each of us has something to say. There is no smooth sailing. But we fought on and got this great album out of it.
HX: Have there been any major changes in your songwriting process for this album?
Duran: The process itself is not very different. For Impermanence, it's the frame that changed. We started with the vision of the album, which was to have strong single songs that flow seamlessly and logically into one another, all while retaining their individual character. From there we started sharing riffs and ideas with one another and let the album compose itself! Also, our musicianship is constantly evolving and as you noticed, this is the first album that has the same line-up as the previous one. This led us to have a more stable ground to build upon and gave us more freedom in our experimentation.
HX: Emptiness has The Chasm of Eternity as a central track around which that album turns. Have you done anything similar here, in terms of a greater structure within the album?
Duran: The vision or frame of Emptiness was the conceptual symmetry of the album with the central track. The frame for this album was its flow. We like the album format. It is a good amount of time for music. Very often I find that if an album is less than forty minutes, there is not enough. If it's more than an hour, it can get boring. Taking that into account, we tried to create a piece of work that fits into this format as a whole. Now in the digital era, people listen to music single songs at a time, in playlists. So without compromising our love for the album format, we aimed for strong singular songs as well.
HX: What themes are present in the lyrics this time? What is the album about?
Johan: As the title suggests, the lyrics explore the concept of impermanence, an old oriental philosophy, through different ideas and themes. It is about creating a common thread through the compositions, both in terms of the lyrics and the music, to finally create an unique aesthetic experience for the listener.
HX: If anything, even more musical influences are present on Impermanence than in the past. What has been inspiring you while you write that led to this?
Duran: We've always had many influences in our music because we come from very different backgrounds. I mean, just among us we have ten different nationalities in the band. This alone leads to a certain amount of diversity in our music. If you add our personal preferences to this, it becomes such a patchwork that it is unique in its own right. The hard part is making sense of all these different ideas and getting a coherent piece of music out of them.
HX: I'm not sure what the situation is there at the moment, but it would seem that larger tours at least are not possible. Will you do any virtual concerts or anything like that in support of the album?
Manuel: For us, a live show has to be in front of a crowd. It's hard to imagine shredding our songs, banging our heads off and giving all we have in front of cameras. But hey, it's 2021 so I guess we'll have to make concessions.
Duran: Go with the flow, that's all I can say.
HX: You've recently signed to The Artisan Era, who will release this album. Like so many others, I think this is a really excellent fit. How did that all come about?
Manuel: Even though the spirit of the band is pretty old school, our sound has become more and more modern. So, for this new album we decided to look for a label which was more directed towards contemporary sounds. And who is better than The Artisan Era for this kind of sound?
HX: In the last interview, you told me that "…next tour, next album, next beer…" is what was next for the band. I think what we all really want to know is, which beer?
Manuel: Cheap lukewarm beer.
Duran: You know which one we're talking about! But one day that stock of beer will be finished. And for when that day comes, we're working on a collaboration with a brewery to release a follow up to the Bloody Lager (smoky lager, 6.66 % ABV, of course!) we brewed in 2016. More information will follow soon!
HX: What final thoughts do you have for our readers?
Manuel: In these shitty times, take care of yourselves and your loved ones. See you very, very soon on the road!
Duran: ….or on social media!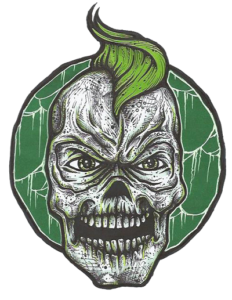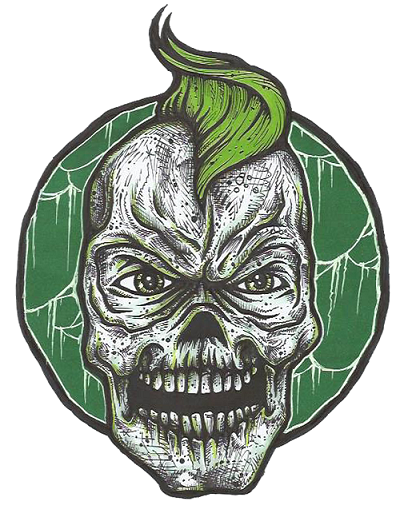 Biography:  Hayduke X has been writing for MoshPitNation since June of 2016. He is also a contributor to The Metal Wanderlust. Prior to joining the MoshPitNation team, Hayduke published reviews on his own blog Rage and Frustration. In addition, he has DJ'ed an online metal radio show of the same name as his blog, written for TOmetal.com, done interviews for Metal Rules, and collaborated with The Art of B Productions to create video interviews with a wide variety of bands.