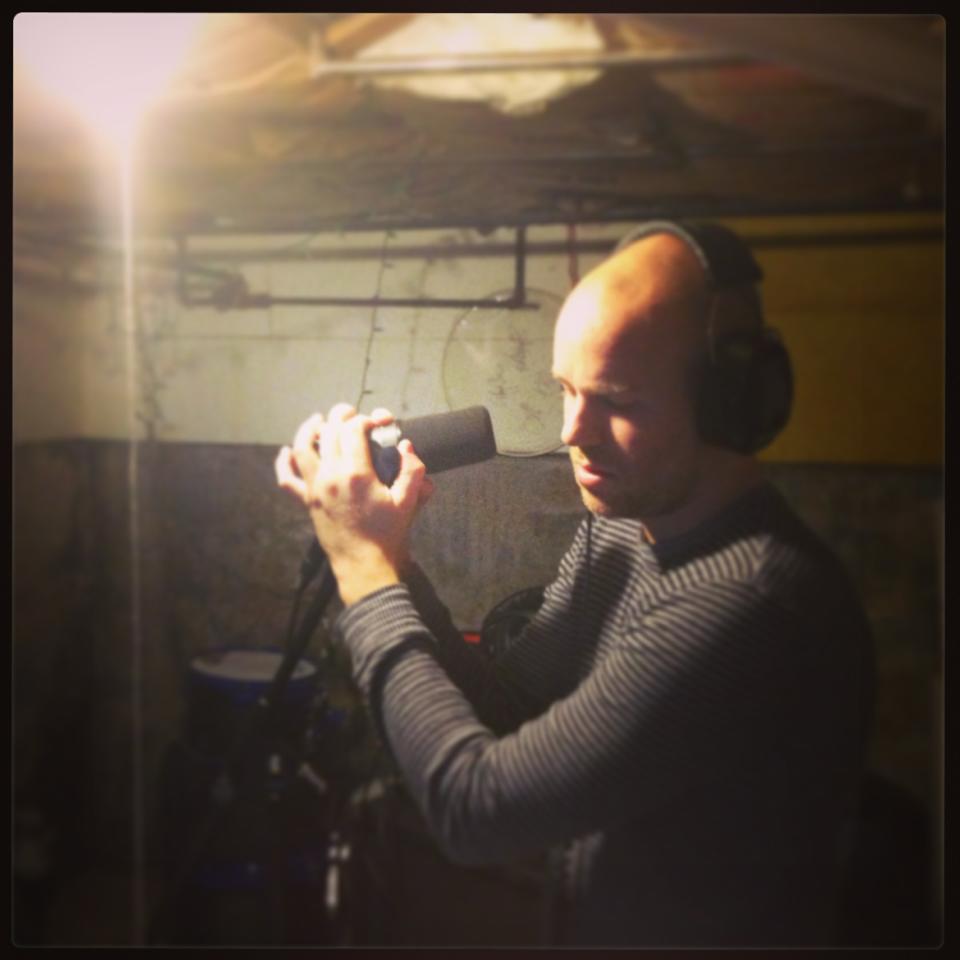 Michigan is gaining some momentum as being a destination for original metal music with the recent signings of Wilson and Battlecross and The Black Dhalia Murder.
One of the elders that carried the torch for Michigan metal was Grand Rapids' own Still Remains.
While the band saw a lot of success early in their careers putting out 2 albums for RoadRunner records, while also having traveled the globe, and spurning a lot of bands to emulate the sound the band had perfected over the years.
The band suddenly broke up and had been quiet up until March 11th 2011 when the band reunited for to play Haste the Day's last show, with the original lineup. This would prove to be the catalyst to get the boys back together and start writing again.
Having played a handful of sold out gigs here in GR over the last 3 years, the band finally turned their attention to writing a brand new record, which happened following a successful crowd funding campaign. That album "Ceasing to Breathe" was just released to a lot of positive reviews.
We recently talked with T.J Miller, vocalist of Still Remains about the recording of the album, where the music industry is headed, and what the new year holds for the band.
MPN: Still Remains has been back together now for almost 3 years, how has it been to be able to reconnect personally/musically with your friends, as well as welcoming back AJ and Zach into the fold? Do you feel like there is more to prove this time around?
TJ: It's been great getting reacquainted with each other. It's like all the tension that was there when the band finally broke up is completely gone, and there is a new respect and appreciation for each idea and goal, as well as eachother. It feels great to have all the guys back. Everyone is on the same page. I don't feel like we are out to prove anything at all. That's probably because we are an independent band that is not really in the lime light at this point. Our focus is honestly to just have fun. That's the main thing that we have going for us at this point. We are all having fun doing this together.
MPN: This new album seems to come from a very organic place, where the 6 of you are all totally on the same page and from what I have gathered would say that this is the album you are most proud of. Out of all of the tracks on this new record, what song are you most proud of? What song do you think will surprise most people upon them hearing this record?
TJ: Yea, I think that although we aren't reinventing the wheel or anything, this album has been very organic. We are most proud of this one. We had to go into this and ask ourselves "Who are we? What is this band's forte?" To us, that was making heavy, melodic metal. I think that "Close to the Grave" will most surprise listeners because of how heavy and groovy it is. It seems that we always have songs that are super heavy and less melodic on our records. We wanted to do something a little different and actually release a song like that first… as a way of saying "We're back in the saddle, and this new record is going to kick your teeth in."
MPN: You've recorded your previous albums with some of the bigger names in rock/metal producing world, how was it working with Mike Hatalak on this new album? What kinds of things did he bring to the table as far as production goes? Did you find that having another musician who most of you have known for a little while made it easier to get the songs to where they needed to be?
TJ:Working with Mike couldn't have been any cooler that it was. I'm not used to working with someone like Mike. He actually immersed himself into this record, and had a lot of input. Steve Evetts did as well, but obviously things this time were way more DIY with Mike. We toured a lot with Mike, and he played in a similar band (It Dies Today). It was exactly who we needed behind the board, and the precise reason why we picked him, other than we like his work.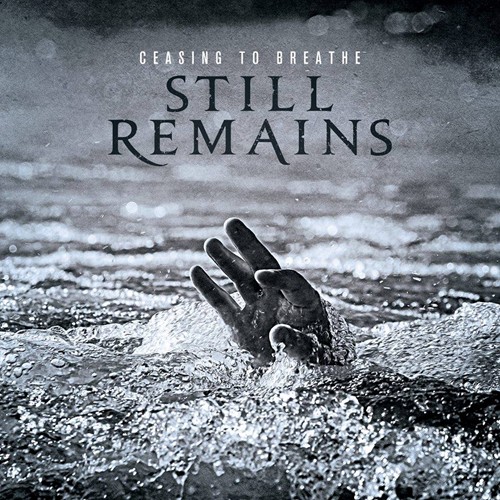 MPN: Do you think being able to record the album here in Grand Rapids on your own time schedule made it easier for all of you, or did it present its own kind of obstacles? Besides a budget, were there any major differences between doing this record on your own as opposed to a label funding it and being in a big/fancy studio?
TJ: Yes, it was nice to not have to leave our family for 3 months to record. The fact that we could go home at the end of the day was a luxury that most bands don't have. I think it's important to walk away for a couple days in between sessions as well. It gives a good opportunity to reflect on things. The only real difficulty with this record was that we all have jobs and families. Zach and I both have kids, so it gets tough at the end of the night when you haven't seen your family all day long, and had to go to the studio right after work. Thank the Lord that we have supportive spouses.
MPN: Some of your lyrics see you draw from some surprising influences, Final Fantasy for instance. I know you are a big Game of Thrones fan, has anything you've watched from the show, or read in any of the books found you penning lyrics inspired by the subject matter?
TJ: There was an acoustic song that we started working on that I was writing based on some of the content from the "A Song of Ice and Fire" novels. But we were pressed for time to finish up the record and all of the actual songs that this particular track fell by the wayside. I hope to be able to pick that one back up and work on it for something in the future.
MPN: Speaking of influences, Dan Weyandt of Zao fame makes an appearance on this record. Can you tell me how that came about? I know you personally are a big fan of Zao, what's it like to have someone you look up to on your record? Are there any other artists you would love to collaborate with on a Still Remains song, if so who and why?
TJ: Yes, Zao is probably the main reason that Jordan, Zach, and myself came together in the first place to play music together. Before Still Remains, we were a band called Shades of Amber. Back then, we listed to "Liberate" and "Where Blood and Fire Bring Rest" constantly. He is my favorite metal vocalist and lyricist, so to have Dan doing a guest spot on the record was so cool for us. He has been such an influence on me over the years. I remember the first time I heard his voice. I was afraid. I wanted people to feel something powerful like that when they heard me sing. His inhuman vocal style has been something that I have always wanted to master. I can see maybe collaborating with other artists in the future. It just depends. I would actually love to make Dan a regular guest. Kind of like how Queens of the Stone Age does with Mark Lanegan.
MPN: What was it like being able to go back and play all of "If Love Was Born to die", do those songs still hold up to you as when you wrote them all those years ago? How great was it watch a sold out room go completely ape shit during that part of the set?
TJ: Doing that was very special for us. Yea, those are all great songs. The band was still figuring out who we wanted to be at that point. It's great to listen back and see how we've grown into who we are today. Definitely amazing to see the room get so amped on those old songs.
MPN: You weren't really around, locally, when you were signed and as a result weren't probably as aware of the local music scene with you being gone so much. With you guys almost reversing this trend since getting back together, what do you think of the Grand Rapids music scene now, are there any bands that are grabbing your attention at the moment?
TJ: Even though they aren't from around here, I really love checking out Seth Bernard and May Erlewine when they are in town. The Fine Fine Titans put on a great show. Equal Parts is a great up and coming band around town as well.
MPN: The music industry has changed a lot over the last decade to where the necessity of being on a label has waned with the surge of bands leaving labels and using such things as kickstarter to have their fans help fund records/tours. With you yourselves having launched a successful campaign to crowd fund the new record, do you think this shift in how the music industry operates is a trend or the foundation of a new model?
TJ: The music industry is such a weird animal. I think we are probably a ways out on seeing a full new model for the whole industry, but at the same time, I think that we will probably see more things like Kickstarter and Indiegogo that makes things easier for independent bands to make music and get it out to the world without being run ragged and taken advantage of by major labels.
MPN: Piggybacking off of that question, social networking has changed so much since even the beginning of your band in the Myspace days. Do you think all these ways fans can connect with their favorite bands is a good thing or do you think it's made it even more difficult for artists to have their own lives and not have to always be "on" for fear of being yourself and upsetting/losing a fan?
TJ: It really has its plusses and minuses. There is something about the mysteriousness of certain bands that do not put themselves out there as much. I admire the way a band like Tool barely gives their fans any info. I like they idea of no cell phones and recording devices at shows. I want you to watch the damn show… not record it. That's why I am here performing! But for a smaller band like us, it has probably worked to our benefit. The one thing that sucks for indie bands right now is that they have to pay Facebook to make sure everyone their posts. I think all 70k of our followers should see every post we make. We shouldn't have to pay for that… However if they changed the system where you would have to pay to have their friends see our posts, I could agree with that.
I always want to be real with fans. We love our fans. They spent their hard earned money for us to make this album. Some of them feel entitled to our music. Like they shouldn't have to spend the money on it… So many fans right now are asking us to post lyrics. I want to say "Hey man… that's what the lyric booklet is for. This record isn't just music… it's a whole piece of art. Spend the money on it. We spent a lot of time on this! Our donators are entitled to the rewards they chose. But others should spend the cash on the things that they want. I really value owning a bands piece of art that I love. Buy digitally if you can care less… but if you love a band enough to want to see them play, and sing along to every song, buy the damn record.
MPN: Lastly, you as a band have made it very clear that this band will exist mainly as a studio band, with minimal live appearances. With that said, what does the new year hold for you all as a band, and will there at least be a local cd release show behind the album?
TJ: We are thinking about playing a couple shows in the spring. That will most certainly be treated as a release show. Mike Church just moved to Omaha so it's difficult to play live right now, but it works because I do want to give fans some time to get to know the songs, so we can hit the stage and see everyone get crazy and party to the new tracks.