Band – SNAFU
Album – Exile//Banishment
Country of Origin – Detroit, MI, USA
Genre – Crossover Thrash
Release Date – October 15, 2021
Label – Housecore Records
Author – Hayduke X
If I'm being perfectly honest, even though I give Michigan bands lots of my time (since we're a Michigan-based site), SNAFU has never really clicked for me before. I always thought they were alright – and they absolutely tore up the stage at the Marble Bar in Detroit opening for Iron Reagan and Power Trip – their recorded material never fully captured me. Exile//Banishment changes all of that (well, not the fact that they destroy live). This album is a much needed throat punch to the decadence and oppression of modern society. Plus, it absolutely rips!
Combining thrash metal with hardcore punk is nothing new. One of my favorite bands, Suicidal Tendencies, has been doing it basically since the dawn of time, I think. Adding in some death metal elements isn't new either. On this latest album, SNAFU make it feel fresh, like a raw wound. The drumming of Mike Jurysta and bass work of Patrick "El Toro" Saldivar propel the whole thing forward like a charging bull. Scott Curnow and Rian Staber combine on nasty guitar riffs and grooves that run through thrash, punk, death, grind, and more. Saldivar, Curnow, and Staber all contribute vocals, giving the work a surprisingly off kilter feel. It's like you never know where the next punch is coming from, like getting jumped, and is one of the reasons the band failed to click for me before. I didn't get it. Here, it's one of the strengths, absolutely eviscerating the listener.
On this album, as far as I can tell, SNAFU take on many of society's oppressors, from churches to corporations to governments. Personal issues, such as depression, receive some airtime as well, though oppression is to blame for much of that as well. Exile//Banishment is angry, which is as it should be in this world. Join this Detroit quartet (and me) in raising a fist and a finger at those causing the harm.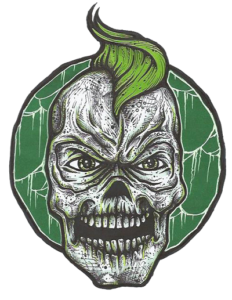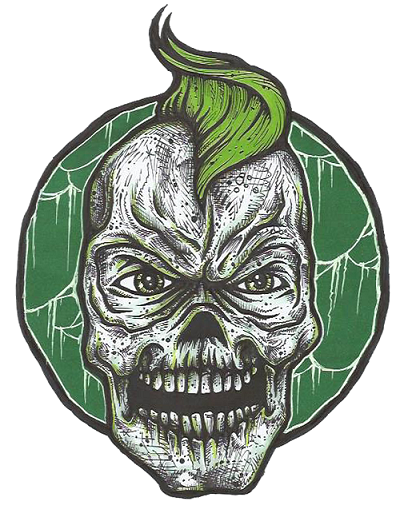 Biography:  Hayduke X has been writing for MoshPitNation since June of 2016. He is also a contributor to The Metal Wanderlust. Prior to joining the MoshPitNation team, Hayduke published reviews on his own blog Rage and Frustration. In addition, he has DJ'ed an online metal radio show of the same name as his blog, written for TOmetal.com, done interviews for Metal Rules, and collaborated with The Art of B Productions to create video interviews with a wide variety of bands.