Band – Sightless Pit
Album – Grave of a Dog
Country of Origin – USA
Genre – Rhythmic/Harsh Noise/Pure Emotion
Release Date – February 21, 2020
Label – Thrill Jockey Records
Author – Hayduke X
IDIOM #1:  The whole is greater than the sum of its parts.
Above, we find a very common saying that is ultimately very applicable to Sightless Pit, a supergroup of sorts. The parts in question all have other projects that are innovative and well regarded in their own right. First, we have Kristin Hayter of Lingua Ignota, a project known for Hayter's visceral live "exorcisms", as she describes them, and an emotional horror and beauty in equal measure. Then we have Lee Buford of The Body, known throughout the underground as a project, loosely defined as black metal, that shatters boundaries on a visceral, nightmarish level. Finally, Dylan Walker rounds out the trio. His main project, Full of Hell, is one of a handful of bands re-defining the grindcore genre by pushing it in new directions and to new extremes. 
Within Grave of a Dog, you can hear elements of all three of the other projects. The bleak darkness of The Body is present. The roars of Walker's vocals, as well as his gnarly electronic work is present. The rhythms of the collaborations of those two projects are present as well. The visceral beauty of Hayter's vocals and the dark power of her emotional release shine through. And yet, these are only the parts.
The whole is nearly undefinable. Grave of a Dog has a passionate energy. Bleak despair holds hands with cathartic release. There are (many) moments on this album that bring a tear to my eyes, and (many) others that raise my hackles. Sightless Pit is like a new ocean, huge to the point of infinity, for practical purposes, deep, dark, hiding an unknown variety of lifeforms, starkly, incredibly beautiful, and utterly dangerous.
IDIOM #2: There is nothing new under the sun.
Though the above statement is ultimately true in music, I would make a case that Sightless Pit have taken "not new" parts and arranged them in a new way. When I first pressed play on this album, the collaborations between The Body and Full of Hell came immediately to mind. My initial reaction was that this was essentially that collaboration with Hayter contributing vocals. And, quite honestly, if I was being disingenuous, I could make that case. There are the elements of harsh and rhythmic noise present. Check. The vocal howls of Walker and clean powerful vocals of Hayter. Check. So this is just a continuation of that collaboration with an additional vocalist, right? 
I say wrong. My reasoning on this is perhaps more emotional than logical, but I would challenge you to do some deep listening and then determine for yourself. After repeat listens of all of the above, including various albums from the individual projects, Grave of a Dog now reminds me of nothing. The similarities with anything else are surface similarities only. At its core, Grave of a Dog is a new creature, an emotional maverick, digging deep into the well of experience to call forth the essence of Sightless Pit. And that essence is dark and bleak and cathartic and wonderful. Find out for yourself.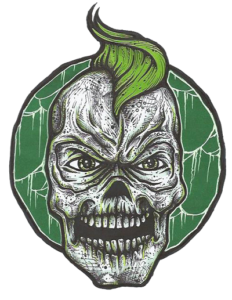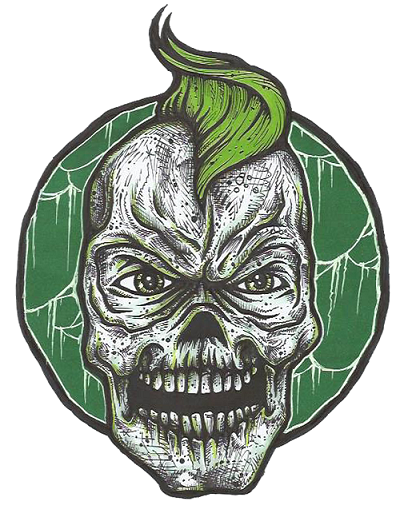 Biography:  Hayduke X has been writing for MoshPitNation since June of 2016.  Beginning in 2018, he also began writing for VM Metal Underground. Prior to joining the MoshPitNation team, Hayduke published reviews on his own blog Rage and Frustration. In addition, he has DJ'ed an online metal radio show of the same name as his blog, written for TOmetal.com, done interviews for Metal Rules, and collaborated with The Art of B Productions to create video interviews with a wide variety of bands.