Band – Shezmu
Album – À Travers Les Lambeaux
Country of Origin – Canada
Genre – Black/Death/Doom Metal
Release Date – July 27, 2020
Label – Krucyator Productions
Author – Hayduke X
Dissonance and psychedelia and brutality..oh, my…
Now, this is my kind of death metal! À Travers Les Lambeaux is dark and brutal certainly, but also explorative and not held within any particular genre boundaries. While the band has always used ancient history as inspiration for lyrical exploration, on this, their first true full length, the Montreal based trio use this basis to decipher elements of rage, sorrow, madness, pain, and other darkness. Though the lyrics are en Francais, the music itself speaks to this reality.
Compte Bergaby (vocals and guitars) initially founded the project with Marc-André Labonne (drums). In 2018, Yannick Tremblay-Simard joined the project on bass. The Compte shows variety in vocal styles, sporting both a deep bellow, and a howl of madness. His riffs run the gamut from tremolo picked madness to ponderous, oppressive doom. As he moves fluidly through styles, different faces of madness and despair appear to the listener. Labonne shows exceptional chops on the skins, moving flawlessly between rocksteady rock beats and obliterating blasts, with a healthy variety in-between. Tremblay-Simard adds low end destruction with rumbling bass lines that weigh the listener down.
On À Travers Les Lambeaux, Shezmu have created an oppressive masterpiece. The album is one you feel almost instantly, not one you only listen to. There is palpable emotion in between the riffs, anger in the rumbling bass, and horror sent forth on the pummeling waves of percussion. Not to be taken lightly, this album is one to digest thoughtfully, but please, do take the time to digest it.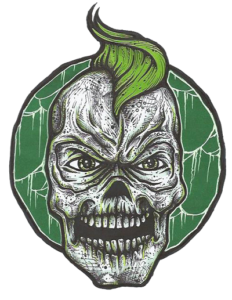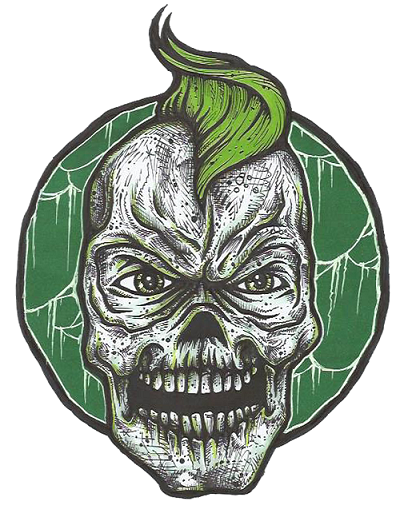 Biography:  Hayduke X has been writing for MoshPitNation since June of 2016.  Beginning in 2018, he also began writing for VM Metal Underground. Prior to joining the MoshPitNation team, Hayduke published reviews on his own blog Rage and Frustration. In addition, he has DJ'ed an online metal radio show of the same name as his blog, written for TOmetal.com, done interviews for Metal Rules, and collaborated with The Art of B Productions to create video interviews with a wide variety of bands.