Band – Sea Sleeper
Album – Nostophobia
Country of Origin – USA
Genre – Sludge/Post-Metal
Release Date – February 5, 2021
Label – Metal Assault Records
Author – Hayduke X
Hailing from Portland, Sea Sleeper are a new metal entity that is an old soul, if you will. The trio is made up of veterans of the underground scene there, having worked together in the past, and are now in the initial stages of labor for their first child…I mean, album. Old Guard offers us the first sonogram picture of this new creation. I'll let their riffs and voices speak first, but jump below the video for a full review.
The promotional material I received gives a "For Fans Of" breakdown that Gorguts, Gojira, Mastodon, and Blut Aus Nord. While those all make sense in a way, the album strikes me as something of a cross between Primitive Man, Noise Trail Immersion, and Thrice. Perhaps that's a strange combination as well, but I hear the caustic, acidic sludge, the bonkers dissonance and hard left turns, and the mesmeric melancholy that the three bring to the table respectively. Each of these aspects is woven throughout the album as a whole, but it's done in a way that waxes and wanes like, say, the tide. Fitting, perhaps, for a band called Sea Sleeper. 
I can't find any listing of band members, so I'll keep this section anonymous. The drummer has a masterful touch, staying rock solid, while also creative, sometimes syncopated, changing time signatures without losing flow, and push-pulling the flow like an ocean current. The bass swims through like a leviathan of old, sometimes with the current, sometimes putting up a fight of dissonance. The turbulence of the depths splash forth in the waves of sometimes nasty, sometimes nice riffs. Vocally, there is a great deal of diversity with caustic screams, mellow screams, harmony and hatred. It's unclear if multiple members partake in the vocal attack (it sounds like it, but I've been fooled by studio trickery before), but there are certainly many facets.
Perhaps Sea Sleeper is afraid of going home (the meaning of Nostophobia, the word used for the album title), but I doubt they are afraid of much else. This record is tough. There are moments of quiet contemplation, but even those are emotionally devastating in their pathos. Sea Sleeper should hit the scene with force next year. Pay attention!
The album can be preordered through the Bandcamp link below: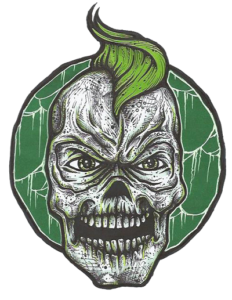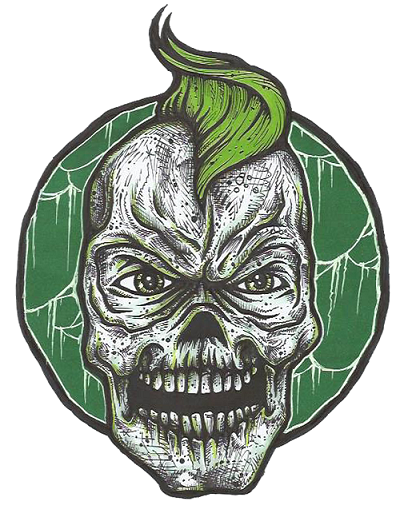 Biography:  Hayduke X has been writing for MoshPitNation since June of 2016.  Prior to joining the MoshPitNation team, Hayduke published reviews on his own blog Rage and Frustration. In addition, he has DJ'ed an online metal radio show of the same name as his blog, written for TOmetal.com, done interviews for Metal Rules, and collaborated with The Art of B Productions to create video interviews with a wide variety of bands.