Band – Sarin
Album – You Can't Go Back
Country of Origin – Canada
Genre – Post-Metal
Release Date – February 5, 2020
Label – Prosthetic Records
Author – Hayduke X
You Can't Go Back is heavy! Sometimes that means musically heavy, but throughout the entire album, it means emotionally heavy. This Toronto area quartet know how to compose feelings in musical form. Based on the promotional material I received, and the interview you can read below, the writing of this third full length by the band was part of a catharsis for them, and it shows through. That said, I first clued into Sarin through the House of Leaves EP in 2013, and it's clear to me that emotion is just part of their DNA.
The current lineup of the band features Aleks Hara behind the drum kit, keeping things moving with complex rhythms. Andrew Salmon handles the bass, a noticeable force adding beefy groove to the album. David Wilson and Matt Dakers combine on the warm, fuzzed out guitar tones in ways that are sometimes comforting, sometimes ominous. Wilson also contributes vocals, with a chameleon style that ranges from a deep bellow to rock hard yell, and much in-between. 
As much as you could shine a positive light on any one part of the sound, the reality is that Sarin is one of those bands best taken as a unit. That's because they work so well together. The atmospheres they create are deep and rich. Some parts of the album are almost visual to me, waves of color, as much as waves of sound. In fact, the album cover is a great visual to contemplate while listening, though picture it swirling, sometimes fast, sometimes slow, with the kinetic needs of the music that swims through it. 
You Can't go Back is a strong statement of purpose for this band. They've developed into a powerhouse and we should all take notice. Press play and be sure to keep them on your radar going forward. Jump below the music for an extensive interview.
Hayduke X: Congratulations on the upcoming release of You Can't Go Back. I've been really enjoying listening to the promotional copy. Are you guys satisfied with the result?
.
Aleks: Hi Hayduke, Aleks the drummer here, and thank you for the kind words! Yes, we are absolutely satisfied with how the album turned out. We got to live in the studio for the full five days and really hone in on the tones and ideas we wanted to convey. We also took an active part in the mixing process and did not settle until we nailed down a sound that was dense and heavy, without sacrificing clarity and balance.
HX: I would say all of that hard work has really paid off! I first discovered you guys many years ago around the time the House of Leaves EP was released, but then unfortunately lost track of the band. How would you say the band has evolved in that time?
Aleks: House of Leaves is definitely a throwback and I still love that song and record! At that time, it was just Dave and myself, with a rotating line up of bass and guitar players coming in and out. Today, we are as solid a unit as we've ever been – four dudes talking every day, sharing ideas, and collaborating all the time. We've also departed a bit sonically from House of Leaves which was fairly standard post-metal, to a more experimental sound borrowing from rock, alternative, and noise.
HX: I think I maybe even chatted with someone back then about the band behind the scenes. I was doing the Rage and Frustration online radio program then. I don't remember who it was though.
Tell me about your writing process for this album.
David: Hey Hayduke. I think I recall talking to you at some point, but I can't remember what about. Hope you've been well nonetheless!
About writing the album: For this record, I came up with the core structures of the songs in a basement apartment in Toronto a couple years back, and presented them to the other members (at the time) as they came up. The songwriting was coming out more "direct" this time around, and it took us a little while to come to a consensus about writing shorter, more melody-focused songs—we got to a place we were happy with, though.
From there, we whittled them into more appealing shapes every week in our practice space. Maybe it's just the effect of linear time on a creative unit, but it felt like everyone had an intuitive grasp of the songs that made them 1) fun to play together, and 2) quick to take to the studio to capture it, while it still felt urgent.
During that process, our bassist and our electronics/synth player left for personal reasons. We parted with both amicably, but it had an affect on our functioning as a band. On top of that, a couple of us were watching relationships crumble—both factors that lead to a lot of questions about identity at the time. I can only speak for myself here, but I got a real sense throughout the writing and recording that we were tweaking the idea of what the band could be at its core, and we were excited about it.
HX: In addition to the music, we probably chatted about the Toronto area. I'm Canadian born and raised and have ties there, though I've been in Michigan for a long time now. 
Yeah, the promotional content I received talked about relationships and identity as thematic material in the album. Can you expand on that?
David: For me, I was slowly recognizing that my anxieties and my denial about those anxieties had seeped into every area of my life. I was starting to see that the shell I'd made for myself had made it almost impossible to find enjoyment anywhere other than in music. 
At that point, I was also going through a protracted break up from a long-term relationship that I'd come partially to rely on for a sense of self. When that began falling apart, I spiralled and didn't stop for some time.
A lot of these feelings surrounding identity were impossible to articulate at the time. It only became apparent that identity was the main struggle with a couple years' hindsight.
HX: Do you feel that writing this album was cathartic?
David: It was for me. There was a lot that I couldn't express verbally at the time, and as is always the case, music did the legwork there.
Matt: Cathartic for me in a sense that this record in its entirety had a more organic feel in the writing process. In a sense personally, I did not know the entire story and depth of emotions that Dave's ideas came from. But I understood it from a musical perspective and relating it to my own struggles in my own life.
Grief is a complicated relatable yet highly relatable thing that I hope our listeners can make up their own mind and relate to on their own level.
Andrew: I think we all relate to the theme of "You Can't Go Back" in our own way.
HX: I certainly can. There are events in my life that have been defining. They've changed who I am. There's no going back to who I was, even if the changes are subtle, or not visible to others.
David: That encapsulates the theme and title pretty nicely.
Andrew: For me, I wasn't actually in the band at the time of writing it, but I feel the essence of the theme whenever I listen to the songs or play them live. I was deeply entrenched in music my whole life but stopped for a while when it wasn't fulfilling me at the level I expected it to. It wasn't until I suddenly lost a family member that made me remember that I only have one life to live, and I needed to do the things that made me happy, regardless of the goals I had attached to it. The fact that we're here today is a bonus, but joining the band after a music "hiatus" definitely came out of the "You Can't Go Back" theme.
HX: How important do you think it is that there is something real behind the music? I mean, You Can't Go Back strikes me in a very visceral way. I wonder if that is because the writing process was tied up in what you were going through?
David: I don't usually give a lot of thought to the context of a record (what's "behind" it) at the time we're writing and recording it. I think almost any piece of music is communicating something, whether or not the writers make it apparent or are even aware of it. That's a roundabout way of saying yes, it is important to have something real behind the music. The only variable is to what extent you choose to flaunt it. 
We've always prioritized intensity in our music, regardless of obvious life changes. That said, it'd be naïve to think that those circumstances didn't have an effect on the outcome.
HX: Andrew, how did you end up coming into the band? Because of what you've just described, do you feel the music from the album has become yours as well?
Andrew: To be more specific about my experience before joining, at the end of 2018 I spent six weeks in NYC supporting my wife and her family while her dad was getting treatment for cancer (which he eventually succumbed to). In between hospital visits, the family would be trying to find things to do to get our mind off things, and my brother in law had an SG and a Schecter Bass sitting in his apartment, and we just messed around to some 90s rock tunes. That definitely contributed to the turning point for me. When I returned home to Toronto after the funeral, I immediately went to Craigslist to replace the bass I sold years ago, and to find dudes to jam with. And here we are. 
In terms of the music feeling like it's become mine, the guys have always valued my contributions to the process of taking the record and the band to the next level (behind the scenes).  I feel happy that I've been able to make an impact in that way, even if I didn't have a hand in the writing process this time around.
David: I'll add that Andrew's levity and energy feel very at home in the songs when we play them together. There's a lightness and willingness to be playful that's crucial to what the songs communicate, and I think we'd all agree he's made them his own in that way as well.
HX: Thanks for sharing that and I'm sorry about your loss. Those are difficult things to go through.
Tell me about the album cover. It's vibrant, but hard to pin down. It feels like there's a lot of movement to it. Who is the artist? How do you feel it connects with the music?
David: This album spends more time in major keys than any of our previous records, and it's a lot more energetic and direct. The art we chose came from our friend Eliza Xenophon, who we're also working with for other visual elements throughout the album's lifecycle. Everything from the vibrant colours to the "motion" of the paints is meant to reflect that. It's lively and free-flowing, but there's something deep and maybe a little tortured to it as well. That's what I get from it, anyway.
HX: You will release this album through Prosthetic Records, your first with the label. How did you end up connecting with them?
David: We released our last LP through Zegema Beach Records here in Canada, as well as a few different labels internationally. We planned to release this record through Zegema as well, but Dave Norman (who runs the label) told me to message Steve, the AR person at Prosthetic. From what I understand, they have a solid working relationship with one another, and Dave had a hunch he'd be open to the recommendation.
I messaged Steve, told him how psyched we'd be to work with them, a long shot though it seemed. He told me he loved the record, but didn't know how it could fit within their release schedule, which was packed at the time. A couple weeks later, he reached back out to me saying EJ and the others loved it as well and wanted to sign us. The rest is paperwork, but suffice it to say it's a massive opportunity that we don't take for granted.
HX: That's pretty cool! How did you guys get involved in playing music, and I mean even before Sarin?
Aleks: Each of us will have our own story for sure. I'll go first. My dad used to play Deep Purple and Led Zeppelin for me as a child so I got drawn into the more "sinister blues" aesthetic early on and took up guitar at age 11. From Nirvana to Alice in Chains to Metallica and Rage Against the Machine, my teenage years were spent learning all their songs on guitar. I put together a band similar to Evanescence in my early twenties called Crestfallen and we had a little run before ultimately disbanding. I loved guitar and writing songs but the physical and cathartic appeal of the drums was too much to resist and I made the switch about ten years ago. Having been a guitar player, and still playing on occasion, I have a good understanding of what the Sarin guys are doing and (I'd like to think) can anticipate and accentuate the songs as a result.
Matt: I was fortunate that my parents were big into rock/alternative/metal. I grew up as a toddler in the early nineties sitting in front of speakers. Ha! I remember my dad spinning Iron Maiden and Black Sabbath every Halloween. I remember going through CDs, tapes and vinyl being captivated by the imagery and artwork of these bands. Picked up the acoustic guitar when I was six or so, took classical until I was twelve, when I heard my guitar teacher play with distortion. I was sold. Dropped my classical lessons, got a shit knock off strat for my thirteenth birthday and started my journey into rock music. I got heavily into Nirvana at a very early age, that's when I promised myself that this is what I am going to do. Seeing Iron Maiden in concert as a kid and that first concert ecstasy sold me. Played in bands since then – a couple of thrash bands as an early teenager, a black metal band, post rock. It was the atmosphere and imagery that attracted me to 'post metal'. I went from trying to be a great guitar shredder (a la Jason Becker) to just writing songs that move me on a personal level. If there is anything consistent in my thirty years, it's my (sometimes unhealthy) obsession and love for all things music.
David: My earliest memory of being drawn to music was dancing to Queen's "Tie Your Mother Down" with my mom at family get-togethers. I started out on the violin when I was eleven or so, but much like Matt, quickly dropped the classical façade when a family friend showed me how to play "Smoke On the Water" on his electric guitar. I spent most of my teen years trying to get my musically-inclined friends to start a cool band with me (my definition of cool ranging from Green Day to Slipknot to Between the Buried and Me, depending on when you met me), but it wasn't until starting a post-metal band that I felt like I'd found a road I wanted to take. I posted an ad on Kijiji saying I liked ISIS, Refused, Converge and Radiohead and please start a band with me. The rest is what could be loosely termed history.
Andrew: Oof, where do I begin with that one… I guess the most interesting thing about me is that I'm WAY better at the trombone than I am at bass. It was my first instrument, and because it's one of the most unpopular instruments on the planet, the lack of competition for certain opportunities worked to my advantage. It got me into a high school for the arts, and into music school at university, all of which gave me something different in my music journey. In high school, I played in a bunch of bands and got a taste for it (whether it was bass, guitar, or trombone… ska bands of course). In university, I ended up getting a masters in Trombone performance, but got a theory and composition degree in the process, which helps now with songwriting. Then the masters boosted my application for music business school, which gave me some knowledge of management and marketing. I did the latter because I thought that was a "safe" entry point into the music industry, which was naive of me, because of course there is no such thing anymore. So after a bunch of unfulfilling jobs in the industry, I abandoned music for a while, feeling like I wasted many years of expensive education with nothing to show for it. Then, of course after that turning point a few years ago, I remembered that being on the artist side was really where I was most passionate, so I looked for an opportunity to play again. I found Sarin, took the pressure off myself to make something big out of it (initially), and to just have fun.
HX: Let me go on record as saying that the trombone is awesome. That was my instrument for three years in high school. Lol. What are you listening to these days that's inspiring you?
Aleks: There's a lot of downtime during lockdown and time to myself, which leads me to preferring to sit with a full record all the way through. Mars Volta's Deloused in the Comatorium, Mastodon's Crack the Skye, and Jimmy Chamberlin Trio's Life Begins Again are cohesive, interesting, and complex enough where I can let the record take me on a journey from start to finish. When it comes to more modern flair, I'm really digging Victoria BC's Spiritbox and Norway's Leprous.
David: I cast a pretty wide net, but this past year has taken me on a noise rock binge that's resulted in me buying about ten different shirts from an Oklahoma band called Chat Pile. They're sludgy and catchy and depraved and deranged, and I can't get enough of them. I've also lost my shit over Cherubs, from Austin TX—apparent noise rock legends who put out a seminal record in the 90s, broke up before ever doing anything with it, and then re-emerged a few years back with an album that should have, by my account, made them the biggest name in modern rock. More currently, I'm digging "Discordian Disco" by Filmmaker, "Brown Loop" by Duval Timothy, "Quantum Eraser" by Secret Cutter and "The Tides of Blood" by Ceremonial Bloodbath (thanks, Andrew).
HX: I'll go down the Austin noise rock path as well. Exhalants' new album "Atonement" absolutely pummels. "Esoteric Oppression" by The Moth Gatherer has also been getting lots of spin. I'm obsessed with bass tone at the moment, so a lot of my listening choices have been influenced by that. "The Deal" by Sumac, "Container Ships" by Kowloon Walled City, "Of Violence" by Town Portal, to name a few. I've also always been curious as to how Fieldy from Korn gets the bass tone that he does, especially in the older records like "Issues" and "Follow The Leader".  I've been going back to those lately as well. Not that I want to emulate his tone or anything… to quote Marge Simpson, I just think it's "neat".
Matt: Things that are on repeat record wise for me at the moment: Toronto's Metz – "Atlas Vending", Girl Band – "Holding hands with Jamie", Blood from the Soul – "DSM-5", Deafkids – "Deafbrick, Vivaldi's "The Four Seasons", Roji Ikeda – "Data.Syntax"
HX: How has the pandemic affected the band?
Aleks: The pandemic has had, and continues to have, a significant impact on us because Toronto has taken lockdowns seriously, and so have we to try and keep the numbers down. We had several shows get cancelled in the first part of the lockdown, but the greatest loss for me is not being able to jam and write in our little studio. We are not a technologically-savvy band that can exchange .wav files online as a means of writing. We need to feel the speaker cabinets rattling our innards to get inspired and to get "in the zone".  Now that the record is coming out, it pains me not being able to play it live, not being able to show off the vinyl at the merch table (it's friggin' gorgeous), and to not tap into the energy and inspiration we all draw from attending live shows. Until things return to some sense of normalcy, we continue to keep our (online) interactions frequent by talking every day, taking equal parts in the promotion of the new record, and occasionally and begrudgingly share a few .wav files for riff ideas.
HX: It seems like there might be hope on the horizon for live shows in the fall of 2021. Any plans for touring or are you going to wait and see?
Aleks: There are no hard plans for a tour as of yet, but we are hoping to play outdoor shows when the weather warms up.  Prosthetic is incredibly supportive in this regard and are always checking in on their global roster of bands to see how things are progressing around the world and when we can safely play shows again.
HX: What two or three other bands would be a dream lineup for Sarin to play with?
David: I think we'd all have different answers here, but my ideal bill would be one where all artists involved share an ethos and are just sonically similar enough for some good fan crossover, but different enough that I can concretely say that I'm watching a different band than I was an hour ago. Ask me another day and I might have a different answer for you, but right now there are three right now that I might just die to play with: Girl Band, Lightning Bolt and Elizabeth Colour Wheel.
Andrew: I'll stick with the theme of being loosely connected genre-wise, but go a bit bigger. Let's say… Gojira and Deftones? I figure Sarin could help those up-and-comers get a little more exposure.
HX: I'd be there for that!
Aleks: Sharing the stage with Sumac, Deafheaven, and Russian Circles would be bonkers. Each of those bands doesn't hold anything back and they hit you with full intensity every night. I remember being in a complete trance from their opening riff to the last bit of feedback, as they walked off stage.
HX: Whoa! That would be intense!
Andrew: I'll take it. I'll just follow Brian Cook around all night.
HX: Lol. Seems like a good choice.
Matt: Oh this is tough… The Haxan Cloak (opening), us (sad face), Neurosis
HX: Those are all pretty great lineups. I'd love to see any/all of them. What's next for the band? Are you writing already? I know you said you don't really send much back and forth digitally, so would you each kick around ideas individually? Take a break until the pandemic is really and truly over?
Aleks: There's definitely some writing going on at the moment, but the main focus is on promoting this record, staying active on our socials, and hopefully building a little community/following. We all have access to recording gear at home – as rudimentary as it might be – and we're slowly warming up to the idea that for the next few months, that might be our only option. We're the type of band that as soon as we have one new song completed, we'll throw it into our live set to see how it translates and what else needs to be tweaked – kinda like a stand-up comedian working out some material at a small club.
HX: Have you considered some type of live stream like some bands have been doing?
Aleks: Yes! We are working on something right now that will be a part of a well-known live stream show in the near future. Can't say much more than that but we're stoked. We've also been kicking around a few ideas for video content that fans of Sarin might want to see – sort of like playthroughs, but a bit more fun and tongue-in-cheek.
HX: Oh, sounds great! I can't wait to see what's coming. To wrap it up, what final thoughts do you have that you'd like my readers to know?
David: On my end, I'll just say that we're glad for the interest and opportunity. It's a strange time to be releasing music in this way, but we're doing what we can to squeeze every last bit of joy out of this record.
Andrew: Yea, it's totally weird to release stuff without the opportunity to tour and play shows, and we're stoked on many fronts to have this BS behind us. We also have some fun things in the works beyond the record, so follow us on all the social thingamajigs. And of course, pre-order the record if you love what you hear so far!
Aleks: We are all fans first and foremost, and it's a really exciting time to see what bands can do when they're stuck at home, have all the time in the world, and the world is going through such upheaval. It's like how Isaac Newton discovered gravity during a similar pandemic quarantine, maybe there'll be a new wave of metal that no one saw coming and it'll be heavier than gravity?
Matt: Keep supporting your favorite artists! Just because you don't understand something doesn't mean you're right, shows WILL come back in full force – in the meantime we appreciate and are grateful for you listeners new and old.
HX: Thank you all for your time and your thoughtful answers.
Aleks: Thank you!!
Andrew: Thanks so much! This was fun. Especially dreaming of our future lineups. Looking forward to all of them one day.
HX: If you build them, I will come…Lol. For real though. Also, feel free to keep Grand Rapids, MI in mind for future tours. We have a pretty good scene over here.
Aleks: Will do man, that's a totally doable drive for us
David: Thanks!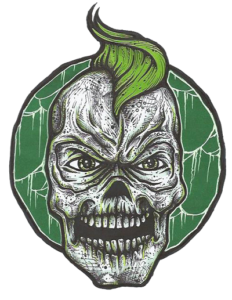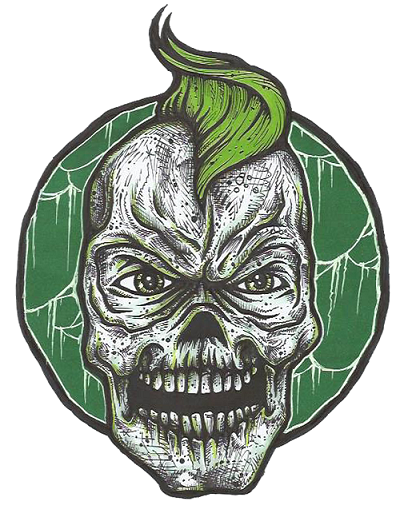 Biography:  Hayduke X has been writing for MoshPitNation since June of 2016.  Prior to joining the MoshPitNation team, Hayduke published reviews on his own blog Rage and Frustration. In addition, he has DJ'ed an online metal radio show of the same name as his blog, written for TOmetal.com, done interviews for Metal Rules, and collaborated with The Art of B Productions to create video interviews with a wide variety of bands.