Band – portrayal of guilt
Album – We Are Always Alone
Country of Origin – USA
Genre – Grindcore/Powerviolence/Noise
Release Date – January 29, 2021
Label – Closed Casket Activities
Author – Hayduke X
Who is currently doing a better blend of anti-music? Go ahead…I'll wait. I suppose there are probably lots of interpretations of that question, which also means lots of answers to it, but you've hopefully gathered what I'm saying. If not, let me spell is out. The Texas-based trio Portrayal of Guilt are on some sort of higher plane of creation, in terms of gnarly, visceral sounds. We Are Always Alone is utterly devastating. The band afflicts the listener with waves of torrential soundscapes, terse with emotional resonance.
Comprised of Matt King (guitar, vocals), James Beveridge (drums), and Alex Stanfield (bass), the trio have also enlisted the help of Mack Chami (electronics, noise), Chris Taylor (additional vocals on The Second Coming), and Matt Michel (additional vocals on Garden of Despair) to create this masterpiece. Musically, the album is all of the things listed above – grindcore, powerviolence, noise – but it's also progressive metal of a particularly virulent variety. These song structures are nuts, all within short, fast, and nasty tracks. 
The album cover (courtesy of Chris Taylor) shows a young girl (maybe eleven or so) in an older style dress, deep in shadow, in front of a dark blue and purple background. It's all very ominous and otherworldly in appearance. Take a look for yourself. The cover is such a perfect visual to express the feel of the music. It's deep, yet bleak, rich, yet horrifying, compelling, yet off-putting. We Are Always Alone is a stellar anthem to the dystopian times in which we find ourselves. Press play, then press repeat, then wallow in glorious, anguished misery…while also starting a household moshpit.
Drop below the music player for an interview with the band.
Hayduke X:  Congratulations on the imminent release of We Are Always Alone. It absolutely destroys! Are you happy with the result?

portrayal of guilt: Thank you very much and yes, of course!
HX: The portrayal of guilt sound is really hard to pin down. There are lots of elements from lots of genres going on. What would you say are your key influences that led to that?

pog: There's an endless amount of music that influences us individually, so that has a lot to do with it, although when we're writing, none of that is really taken into consideration. I think what's most unique about the way we do things is the fact that we each have very different tastes.
HX: Tell me how the band came together. Your origin story, so to speak.

pog: I was previously in another band that our drummer (James) had joined near the end of it's cycle. Things weren't really going anywhere and I had some other material I was working on on the side, so I hit him up. It started as a side project but quickly turned into a full time thing once our first EP made its rounds. We started touring pretty much immediately and haven't stopped, until recently of course.
HX: What are your reasons for leaving the band name uncapitalized?

pog: Laziness. I didn't give a shit when I first made our accounts and since then it just kind of stuck, so fuck it.
HX: Tell me about your songwriting process.

pog: Well, first I roll a joint and then we smoke it. The rest comes naturally, without any preconceived thoughts or ideas. It's the weed!
HX: What are some of the lyrical themes on the album?

pog: The lyrics are very personal to me on this record. Subjects include suicide, masochism, nihilism, depression… The list goes on. It has a lot to do with my own mental stability, or lack thereof.
HX: How did you end up signing with Closed Casket Activities for this release?

pog: He hit us up quite a while ago, actually. We spoke on the phone for hours and it just made sense. Justin is a great person to work with. Not only did we do this record with him, but also the 'Suffering is a Gift' EP we released in 2019.
HX: Tell me about the album cover. Who designed it? How does it relate to the themes of the album?

pog: Our friend Chris Taylor (Pg.99, Malady, Terminal Bliss) designed the cover for this record, as well as our last LP, 'Let Pain Be Your Guide'. I can't say it directly relates to the themes on this album at all. In fact, they were created separately.
HX: How has the band been affected by COVID?

pog: We had been used to touring for the majority of the year, so since the first lockdown, we've been at home. It hasn't been completely terrible, though. We were able to not only record this album, but write for other releases coming down the line. We're trying to make the most of this shitty situation.
HX: What's next for you?

pog: We're putting the finishing touches on our next release, which we hope to get out in the next couple of months. We also hope to get another LP out this year. Fingers crossed.
HX: Is there anything else you'd like to share with our readers?

pog: Thank you to everyone who's been listening to and sharing the new album, we sincerely appreciate it. More to come!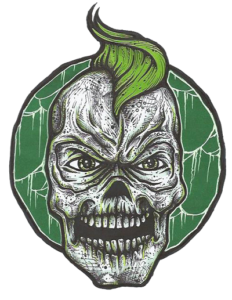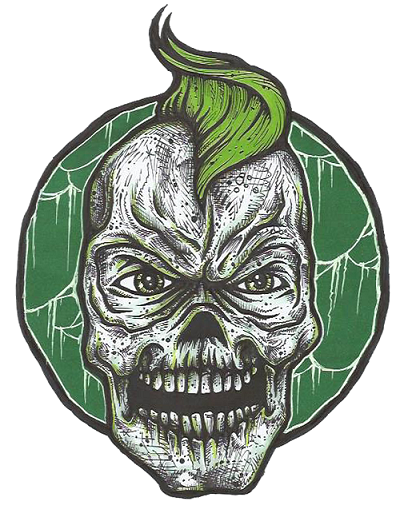 Biography:  Hayduke X has been writing for MoshPitNation since June of 2016. He is also a contributor to The Metal Wanderlust. Prior to joining the MoshPitNation team, Hayduke published reviews on his own blog Rage and Frustration. In addition, he has DJ'ed an online metal radio show of the same name as his blog, written for TOmetal.com, done interviews for Metal Rules, and collaborated with The Art of B Productions to create video interviews with a wide variety of bands.