Band – Polemicist
Album – Zarathustrian Impressions
Country of Origin – USA
Genre – Blackened Death Metal
Release Date – August 30, 2019
Label – Fólkvangr Records
Author – Hayduke X
What do Hivelords, Surgeon, and now Polemicist all have in common? Lydia Giordano on guitars. As an individual member, of course, she's not the only reason all of these projects are/were great, but man, they all featured a bunch of nasty riffs. Zarathustrian Impressions is the first release of this new-ish project. On a rock solid death metal foundations, the quartet uses blackened riffs and vocal style to take you on a dark and harrowing progressive journey into the beyond. Hivelords probably leaned more black metal (and doom) and Surgeon was more pure progressive death metal. Polemicist is somewhere in the middle with it's meaty black death blend. Another home run for a Giordano project and kudos to the entire group, of course.
I used the above words to describe Polemicist in my Top 50 of 2019. Let's take a little time to flesh out my impression (see what I did there) of Zarathustrian Impressions. I've already mentioned Giordano who, along with Josiah Domico, creates a relentless and scathing, if often disorienting and surprising six-string attack. In fact, the guitar attack is the strength of this album, to me. The journey the riffs take you on is full of bizarre twists and turns, progressive in a vicious, abrasive way. The whole thing is rhythmically solid, in the way that you know the tilt-a-whirl is solid on it's track, but the drums and especially the bass, are a little low in the mix to tell too much, probably my biggest complaint. These are handled by Jacob Nunn and Sam Zettell respectively.
Bandcamp describes the quartet as Epic Black/Death Metal. I can get behind that. Though the album is roiling and chaotic, it is big. Zarathustrian Impressions is epic in the way of a massive battle scene, such as the one at the start of The Fellowship of the Ring. Oversized, but plenty dark and dangerous. Here's hoping that the journey continues to another future release.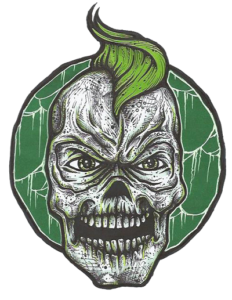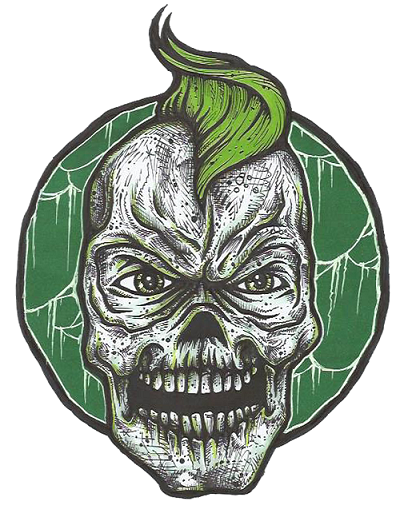 Biography:  Hayduke X has been writing for MoshPitNation since June of 2016.  Beginning in 2018, he also began writing for VM Metal Underground. Prior to joining the MoshPitNation team, Hayduke published reviews on his own blog Rage and Frustration. In addition, he has DJ'ed an online metal radio show of the same name as his blog, written for TOmetal.com, done interviews for Metal Rules, and collaborated with The Art of B Productions to create video interviews with a wide variety of bands.