Band – Patty PerShayla & The Mayhaps
Album – Cheap Diction
Country of Origin – USA
Genre – Blues Rock/Punk
Release Date – June 15, 2021
Label – Independent Release
Author – Hayduke X
Back in October of 2020, Patty PerShayla & The Mayhaps dropped a five song EP, the second release by the new-in-2019 band, not counting a couple of early singles. Now the trio give us Cheap Diction, the debut full length (though it's five new tracks, as well as the five tracks from Good With Words 'n' Shit). Full of snarling punk attitude, the album is just plain fun to listen to, and I can't wait to catch them live (the joys of being from the same city as the band). 
On vocals, the band has Patty PerShayla, whose vocal attack drips with bluesy cheek and no-holds-barred in-your-face punk. Her style calls to mind the brashness of Joan Jett, and the album makes it feel like PerShayla also loves rock and roll. Romping on guitar is Lucas Powell, who accounts for rhythm and leads. His licks have that bluesy feel that makes for great rock music, sometimes leaning into near-country, and other times street punk. Holding down the kit, sometimes jazzy, always rock steady, the band is rounded out by Alec Klinefelter. 
If you are a fellow local, the band will be playing Frederik Meijer Gardens on August 10th. If not, then press play and get ready to both rock and roll. This band is legit!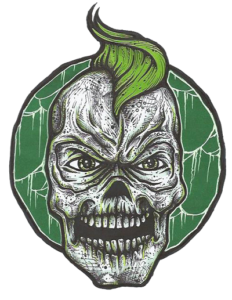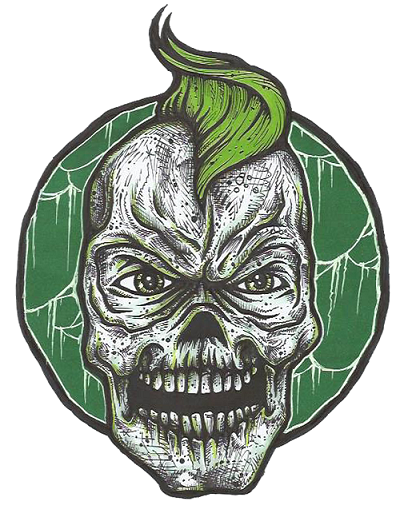 Biography:  Hayduke X has been writing for MoshPitNation since June of 2016. He is also a contributor to The Metal Wanderlust. Prior to joining the MoshPitNation team, Hayduke published reviews on his own blog Rage and Frustration. In addition, he has DJ'ed an online metal radio show of the same name as his blog, written for TOmetal.com, done interviews for Metal Rules, and collaborated with The Art of B Productions to create video interviews with a wide variety of bands.