Band – Paint It Black
Album – Famine
Country of Origin – USA
Genre – Hardcore Punk
Release Date – November 3, 2023
Label – Revelation Records
Author – Hayduke X
Philadelphia-born hardcore punk band Paint It Black are back with their first release in a decade, their fourth full length overall, in addition to several 7" EPs, singles, and compilation appearances. I'm embarrassed to say that Famine is serving as my introduction to the band, but these eight tracks across less than twenty minutes have placed them firmly on my radar. I'll be going back through their discography as time allows, and will certainly keep my eyes open for future releases and opportunities to catch them live.
Vocalist Dan Yemin states in the promotional material: 
It's important to make things that are real, thoughtful, and not disposable. We don't just put out a new record because it's time to put out a new record. We put out a record when we've got something to say.
Given some of the filler finding its way onto records these days (and really always, if we're being honest), this is a really refreshing stand to take. In addition to the earnest yells of Yemin, the band features riveting drumming by Jared Shavelson, creative bass lines courtesy of Andy Nelson, and ripping riffs by Josh Agran. I love how the four play off of each other, working in lockstep, and other times alternating aggression (see Namesake for an example) to ramp up the fury.
In addition to modern hardcore punk attack capable of razing corporate America, the band does indeed seem to have something (or several somethings) to say. From the opening title track, with lyrics that include, 
Pledged to the flag of stolen land, stolen labor
in a screed on the greed of the American capitalist dream, to the final track City of the Dead, where the band proclaim that they write,
songs for decapitating cannibals and kings
and the tracks in between, the band belts out powerful lyrics with a purpose. One of my favorite tracks is Dominion, which reads like a calling-out of holier-than-thou so-called Christians, who claim to pray, but do nothing to actually help those in need. Yemen yells:
It's not the noise, 

It's the silence that offends. 
And then demands that they need to:
Make amends. Make amends. Make amends.
Join with me in checking out this powerful seventeen minutes, then rise to the challenge inherent in these words from Safe:
Not everyone is free, 

and that doesn't feel safe to me.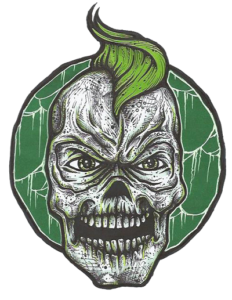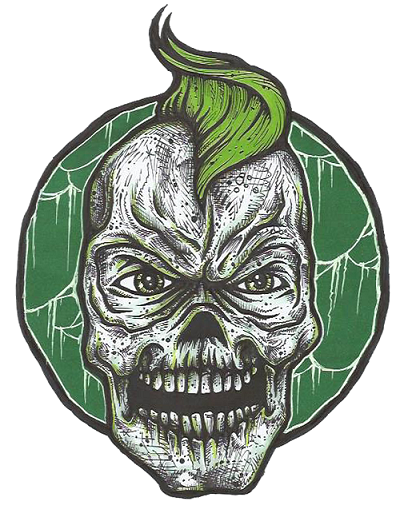 Biography:  Hayduke X has been writing for MoshPitNation since June of 2016. He is also a contributor to The Metal Wanderlust. Prior to joining the MoshPitNation team, Hayduke published reviews on his own blog Rage and Frustration. In addition, he has DJ'ed an online metal radio show of the same name as his blog, written for TOmetal.com, done interviews for Metal Rules, and collaborated with The Art of B Productions to create video interviews with a wide variety of bands.