Band – Orgg
Album – The Great White War
Country of Origin – Italy
Genre – Black Metal
Release Date – January 18, 2020
Label – Independent Release
Author – Hayduke X
Welcome to the stage the new entity known as Orgg. The quintet hails from Italy, and with their first release goes back a century plus into the history of their nation to explore the events of the Guerra Bianca. That is, the Italian front during World War I between Italy and Germany. As with basically all of that war (and every war), the events were horrible. The band has released a statement which specifically shifts the focus though. It reads as follows:
We felt the urge to write these songs to honour the majestic nature that was once raped by man during this conflict, carving mountains to place explosives to win opponent's positions. What we now consider one of the most beautiful and peaceful places on Earth, was once the theater of monstrosities: the mighty landscapes were filled with bodies and machines that can still be found as of today to testify the folly of men. 

Orgg is not celebrating war. Orgg is celebrating the survival of nature over the actions of men. 
What a statement that is! I'm certainly in favor of a band honoring nature in this way. After all, my pen name (Hayduke) is a fictional character in a book who is a radical environmentalist.
Moving on to the music, let's explore what this young project brings to the table. The band is made up of L. (Vocals, Lyrics), Vulak (Guitars, Songwriting), Iblis (Bass Guitar), Nocnitsa/Nazgaral (Drums), and Osten (Keyboard, Songwriting). Broadly speaking, the collective play a mid-paced, slightly raw black metal style, with some good tempo changes and some interesting dynamics in the compositional choices. There are plenty of killer riffs to choose from throughout, sometimes hitting a bit of a dissonant note, but equally capable of melodicism. The drums and bass give a solid rhythmic foundation, with occasional blasting, an added richness from the bass, and a generally threatening, ominous, warlike feel at many moments throughout. The keyboards are not very prominent, but rather also add some texture to the overall picture. The vocals are crackly and mid-pitched, sounding sickly and putrescent in a black metal style we have heard before from other bands, but capably done.
Though there are highs and lows throughout the album, moments of aggression, and moments of introspection, it is perhaps the final track The Ascent which most ably sums up what this band and this album are about. The Ascent is Orgg at it's most mournful. Humanity, throughout the war, tore apart the natural setting which the band loves so much. It is perhaps this reality which is so beautifully rendered and mourned in this track, which drips with pathos. The riffing is at it's melancholy strongest, the drumming subdued, the vocals dripping with passion. Simply a magnificently emotional way to end an excellent album.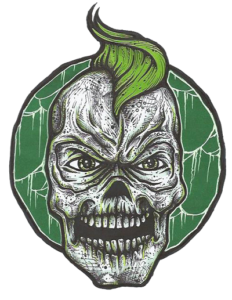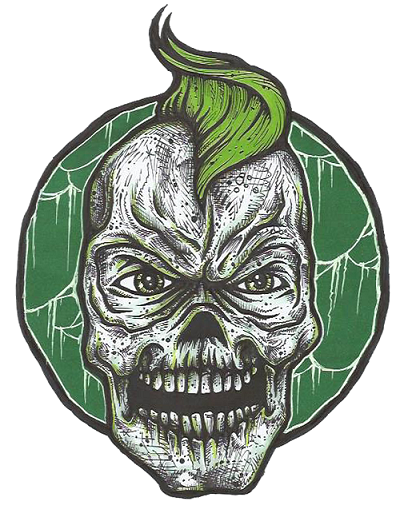 Biography:  Hayduke X has been writing for MoshPitNation since June of 2016.  Beginning in 2018, he also began writing for VM Metal Underground. Prior to joining the MoshPitNation team, Hayduke published reviews on his own blog Rage and Frustration. In addition, he has DJ'ed an online metal radio show of the same name as his blog, written for TOmetal.com, done interviews for Metal Rules, and collaborated with The Art of B Productions to create video interviews with a wide variety of bands.